Das Leben ist einfach zu kurz für schlechten Kaffee und das eben auch unterwegs. Vermutlich genau deshalb veröffentlicht 'Aero Press' nun eine Reise-Version seines legendären Kaffee-Zubereitungs Zylinder mit 'eingebauter' Tasse.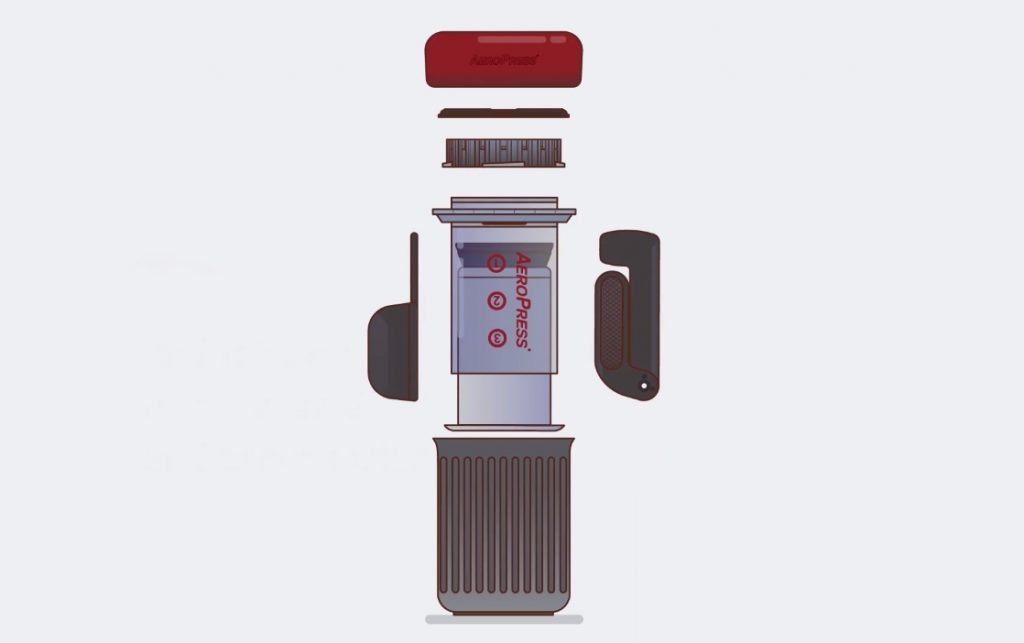 26.09.2019
Meine Aero Press ist seit Jahren hier täglich 1-2 mal im Einsatz und ich kann ohne Umschweife sagen: Das Ding hat meinen Kaffee-Alltag auf ein neues Level gehoben, seit dem ersten Tag.
Und eigentlich gibt es soweit auch gar nichts zu verbessern an Alan Adler's genialer Idee für den perfekten 'Coffee Maker'. Die Aero Press Go setzt deshalb auch auf das altbewährte Prinzip, ist nur etwas kompakter und verstaut sich sozusagen in einem Kaffeebecher, der zwecks Mitnahme einfach unter den Zylinder geschraubt wird.
So macht man ein perfektes Produkt noch ein bisschen besser. Natürlich werde ich mir eine Aero Press Go in den Kaffee-Fuhrpark stellen und ich freue mich schon darauf die Situationen auszumerzen in denen ich mich bis jetzt noch mit liebloser Kaffee-Brühe zufrieden gebe. Soll ab Oktober erhältlich sein…
The AeroPress Go is thoughtfully engineered to provide all the delicious brewing capabilities of the original AeroPress plus a convenient drinking mug that doubles as a carrying case. Like the original AeroPress, the AeroPress Go brews remarkably delicious American, espresso, and cold brew style coffee. The AeroPress Go is optimized for traveling, camping, or just going to work by making it convenient and easy to take your AeroPress with you. Its smart design ensures that you will never be without delicious AeroPress brewed coffee wherever you go.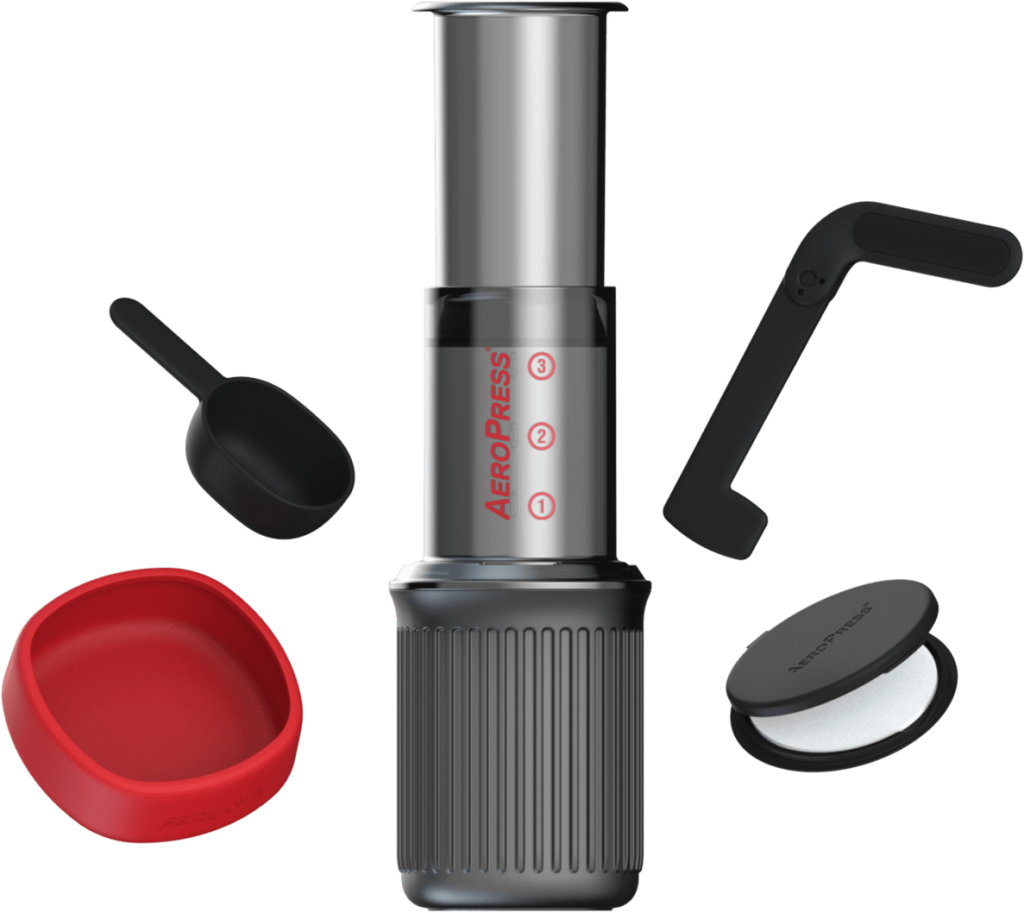 *** Belong to the cool Kids! It's Easy: Follow this Blog on Social Media like Twitter, Snapchat or Instagram for more Content of from Zwentner.com & about my Life ***