Alben für die Ewigkeit: The Cure – Wish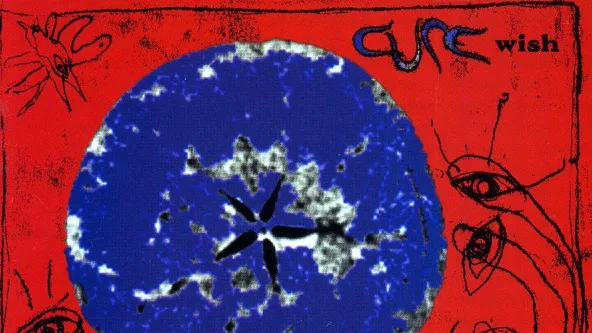 24.07.2013
Es gibt wenig gute Musik, bei der ich nicht mit einen gewissen Abstand darauf Anfange etwas nostalgisch zu werden. Vielleicht gibt es solche Musik auch garnicht, denn Geschmack ist und bleibt nunmal auch an bestimmte Lebensphasen gekoppelt. Dennoch gibt es einige wenige Werke, denen es gelingt sich in meiner musikalischen Sozialisation, eine Präsens darüber hinaus zu erhalten.
Für mich ist das Album Wish der ehemaligen englischen Wave-Pioniere der 70er Jahre, "The Cure" so ein Beispiel.
Das Album
Wish erschien im April 1992 und war bereits das neunte Studioalbum von "The Cure" nach bis dahin über 15 Jahren Bandgeschichte. Für viele Fans war die Platte seiner Zeit ein kleiner Stoß vor den Kopf, denn Wish kam mit einer weitaus positiveren Grundstimmung daher als z.B. der ebenfalls sehr erfolgreiche Vorgänger "Disintegration" drei Jahre zuvor. Viele fürchteten den Fall ihrer Wave/Gothic-Ikone die The Cure bis dahin für viele verkörperte. Die Öffnung zum Mainstream bescherte der Band tatsächlich einen bis dahin nie da gewesenen kommerziellen Erfolg, denn Wish debütierte in den US-amerikanischen sowie in den englischen Charts damals auf Platz 1. Die Single "Friday I'm in Love" avancierte zu einem der bekanntesten Lieder der Band und Wish markiert somit in der Tat einen Wendepunkt in der Karriere der Engländer um Robert Smith.
Das Album für mich
Ungefähr an diesem Punkt traf ich also damals auf "The Cure". Retrospektiv war es vielleicht der günstigste Zeitpunkt um jemanden wie mich für immer an diese Band zu binden. Durch den kommerziellen Erfolg von Wish wurde ich auf sie aufmerksam, und durch die lange Bandgeschichte und die bereits zahlreichen Veröffentlichungen in den 70er und 80er Jahren gab es genug zum aufarbeiten.
Doch Wish war dabei keinesfalls nur der Wegweiser der mich zurück in die alten Zeiten der Band führen sollte. Vielmehr fungierten die Tracks auf der Doppel LP als Schlüssel dazu mir die verschrobenen und verkopften Platten wie "The Head on The Door, Faith, oder Pornography erst richtig anzueignen.
Songs wie "from The Edge of The Deep Green Sea" oder "Open" waren und sind für mich tiefgründige Meisterwerke und vollbringen das Kunststück neben dem Pop-Appeal von "Friday I'm in Love" oder "High" stehen zu können und dabei gleichzeitig den musikalischen Zugang zu den früheren Alben von "The Cure" offen zu halten.
Über die Zeit hinaus…
"Wish" ist soweit ich mich erinnern kann der einzige Longplayer den ich mir als Kassette, als Schallplatte, zweimal auf CD und als digitale Version zugelegt habe. Immer wieder ertappe ich mich dabei wie mich dieses Album nach wie vor beeinflusst und wie sich Vergangenheit, Gegenwart und Zukunft für mich in dieser Musik manifestieren! Aus meiner Sicht definitiv ein Album für die Ewigkeit!
From The Edge Of The Deep Green Sea