BLACK MATERIA: A Final Fantasy VII Rap Tribute
Rap und Final Fantasy liegen auf den ersten Gedanken ungefähr so weit auseinander wie Avalanche und die Shinra Corporation. Geht aber trotzdem, Black Material ist der Beweis.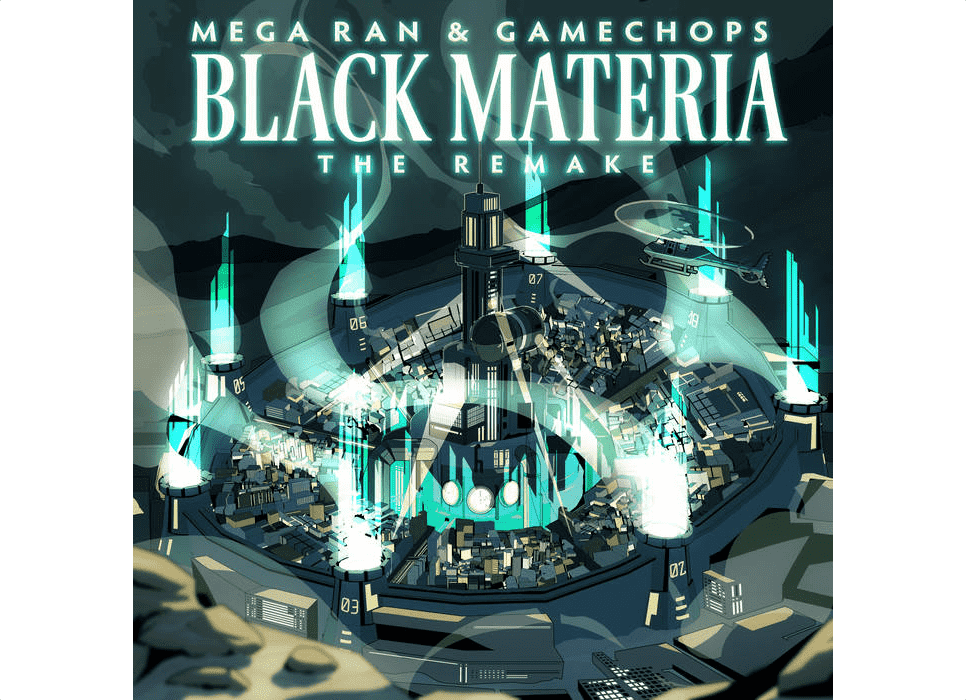 14.01.2022
Es gibt ja so einige skurrile Fan Veröffentlichungen unter der Sonne und 'Black Materia' ist auch nicht das erste Chiptune-Rap Prijekt da draussen. Vor einiger Zeit hab ich im Podcast z.B. mal ein Castlevania Hip-Hop Mashup vorgestellt, das mindestens genauso Skurril anmutet wie dieses hier.
Ob Chiptunes in Kombination mit Sprechgesang nun ein Ding sind kann natürlich nicht sagen. Fest steht aber, dass 'Black Materia' alles andere als eine fixe Idee ist, sondern viel mehr das Ergebnis eines mehr als zehn Jahre umspannenden Prozesses bei dem an Ende satte 25 Produzenten und Rapper beteiligt waren. Zusammenhalten wurde das Ganze von Nerd-Core Hip hop Größe Raheem aka Mega Ran.
Ihr lest hier nicht freilich nicht sehr häufig von Rap-Sachen die ich abfeiern, hier mache ich aber explizit mal eine Ausnahme, denn diese Tracks kommen auch bei mir an. Wer sich die Texte gibt bekommt in vielen Tracks mit, wie die Handlung des Games in Reimform rezitiert oder kommentiert wird und man wird dadurch auf extrem nice Art zurück an die Inhalte des Rollenspiels erinnert. Ein ganz großartiger Flow ist das.
Die Schallplatte, wie für GameChops eher unüblich erfreulicher Weise mal in einem coole Splatter-Design, wurde selbstverständlich erfolgreich gecrowdfundet und lässt sich inzwischen unter Anderen via HHV vorbestellen. Kommt ins Plattenregal!
Video game rapper Raheem "Mega Ran" Jarbo and record label GameChops are releasing Black Materia: The Remake, a 22-track album of original rap songs inspired by Final Fantasy VII Remake, the award-winning 2020 reboot of one of the most popular video games of all time.

Featuring twenty five guest producers and rappers, Black Materia: The Remake takes listeners on a hip hop journey through Final Fantasy VII. The role playing game centers on a group of heroic revolutionaries fighting to bring down Shinra, an energy company that's destroying the planet for profit.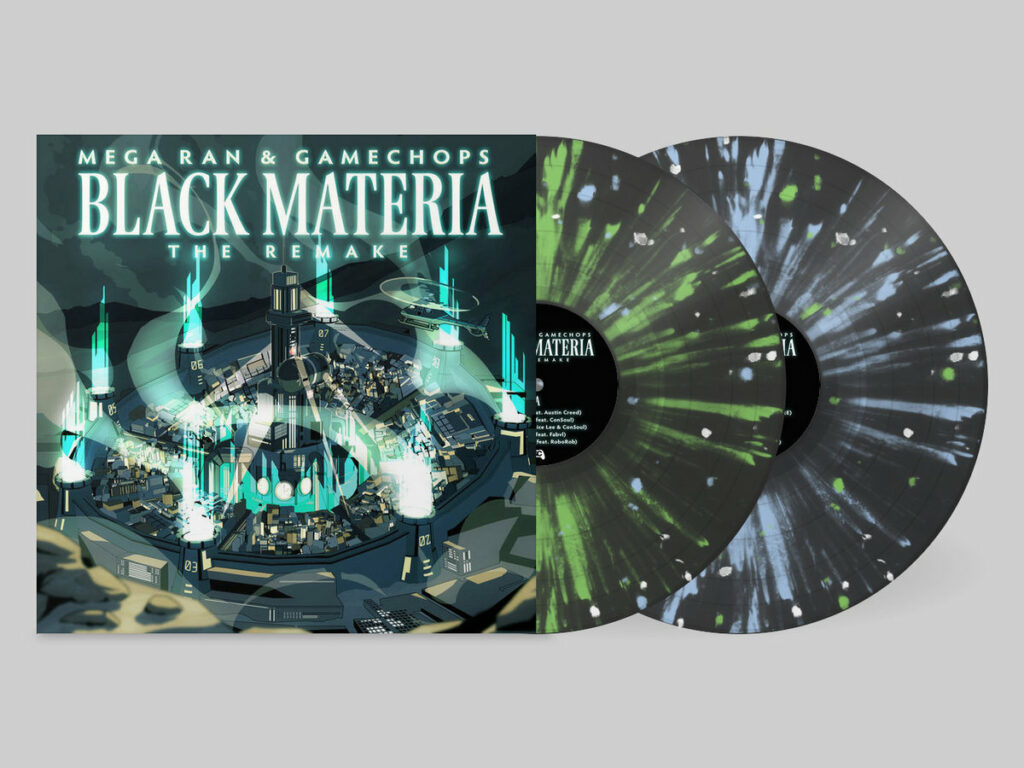 *** Belong to the cool Kids! It's Easy: Follow this Blog on Twitter, experience ZWENTNERS's Life on Instagram and listen to our Podcast about Vinyl ***