Classic Star Wars Radio Drama
NPR produzierte in den 80er und 90er Jahren ein Star Wars Radio Hörspiel, mit Original Szenen aus den Filmen. Nigel Langes hat die eigentlich in vielen kleinen Episoden erschiene Erzählung zusammengeschnitten.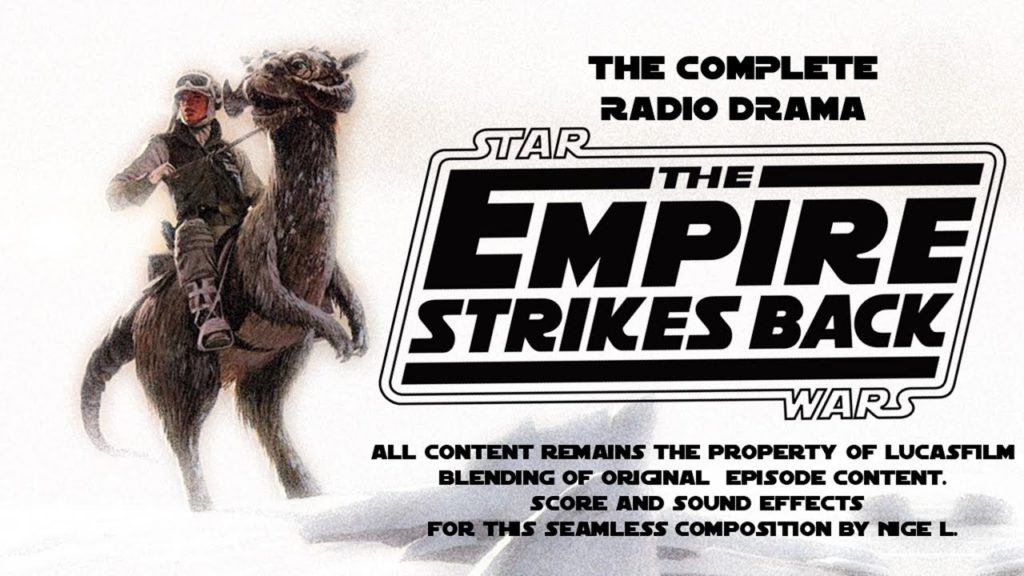 30.05.2020
Das muss sehr viel Arbeit gewesen sein, Vor- und Abspänne jeweils herauszunehmen. Die Story zu allen drei Filmen umfasst insgesamt mehr als elf Stunden und befindet sich in drei YouTube Videos un der unten verlinkten Playlist.
Kann man sich z.B. auch schon mit der Castro-Sideload Funktion zu einem richtigen Hörbuch umfunktionieren. Hat so fast noch mehr Retro-Charme ls die Filme an sich. Großartige Arbeit 😺
I've combined all episodes of the original radio drama using excerpts from John Williams' original soundtrack and Ben Burt's sound effects for a more seamless blending from one episode to the next. This is how I want to experience this fantastic piece of work.
Star Wars: A New Hope Radio Drama - Nigel's Edit
(via theawesomer)
*** Belong to the cool Kids! It's Easy: Follow this Blog on Social Media like Twitter, Snapchat or Instagram for more Content of from Zwentner.com & about my Life ***