Diese Website generiert zufällige Pen & Paper Rollenspiel Dungeons mit enorm coolen ebenfalls zufällig generierten Namen.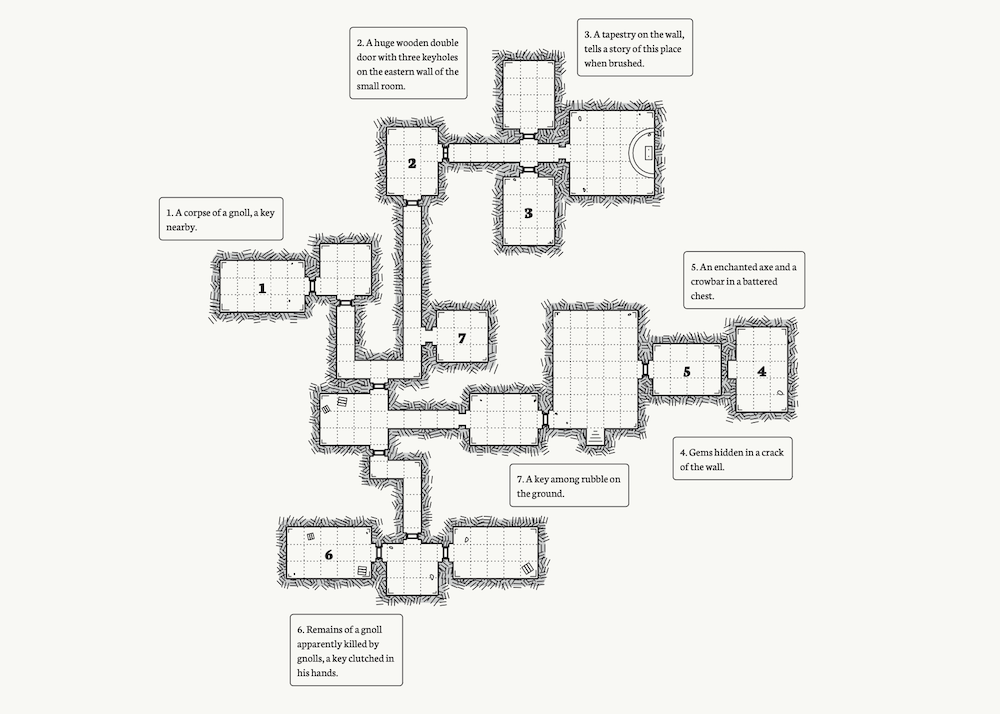 29.10.2019
Und nicht nur das, auf den Karten sind sogar Beschreibungen für versteckte Items, Abkürzungen etc. Sie tragen dann Namen wie 'Halls of the Red Titan', 'Catacombs of the Blood Baron' usw. Kopfkino geht also im dem Moment los in dem man drauf schaut. ?
Ist mir vor ein paar Tagen schonmal vor die Füße gefallen. Hab da aber nicht verstanden, wie man denn nun neue Dungeons generiert. Dabei ist es so einfach: Nicht irgendwo Klicken sondern die Website schlicht refreshen oder Enter drücken.
Ein Füllhorn voller Nerd-Lorbeeren geht hierfür an Clive Thompson ? ??????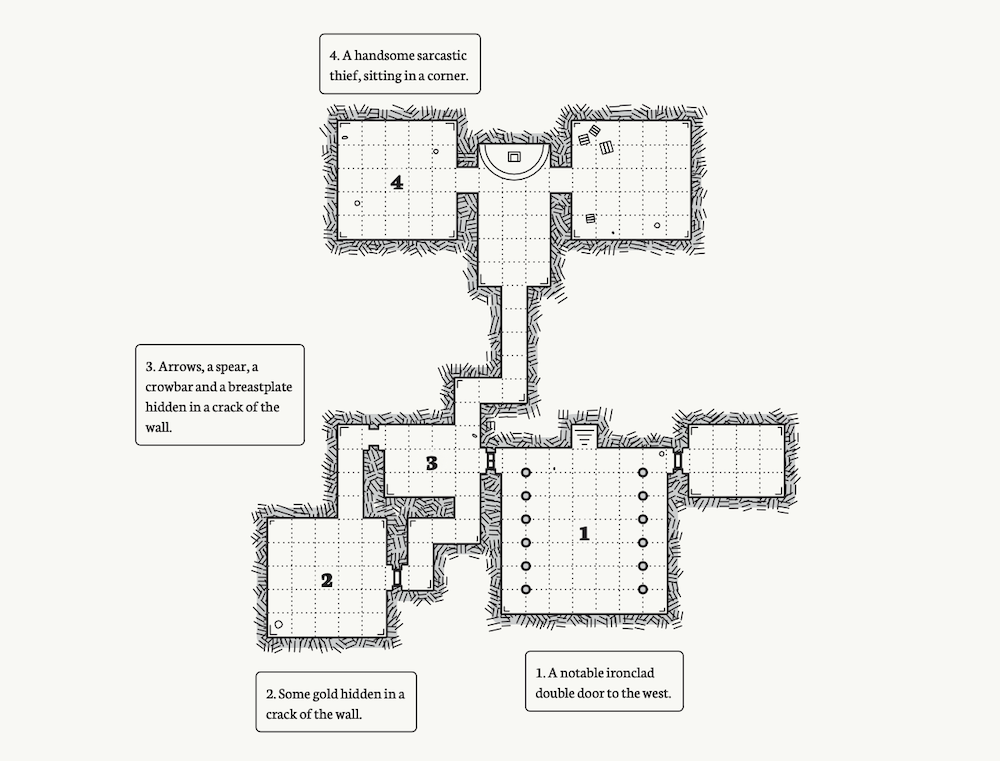 *** Belong to the cool Kids! It's Easy: Follow this Blog on Social Media like Twitter, Snapchat or Instagram for more Content of from Zwentner.com & about my Life ***