Dark Patterns in Unsubscribing
Caroline Sinders hat für The Pudding hat im Selbstversuch die Abmelde-Routinen bekannter Plattformen im Netz wie Netflix, Vimeo, Amazon oder die NY Times analysiert und dort Muster entdeckt die man keinesfalls als Nutzerfreundlich beschreiben kann. Neudeutsch könnte man auch sagen: arschig ;)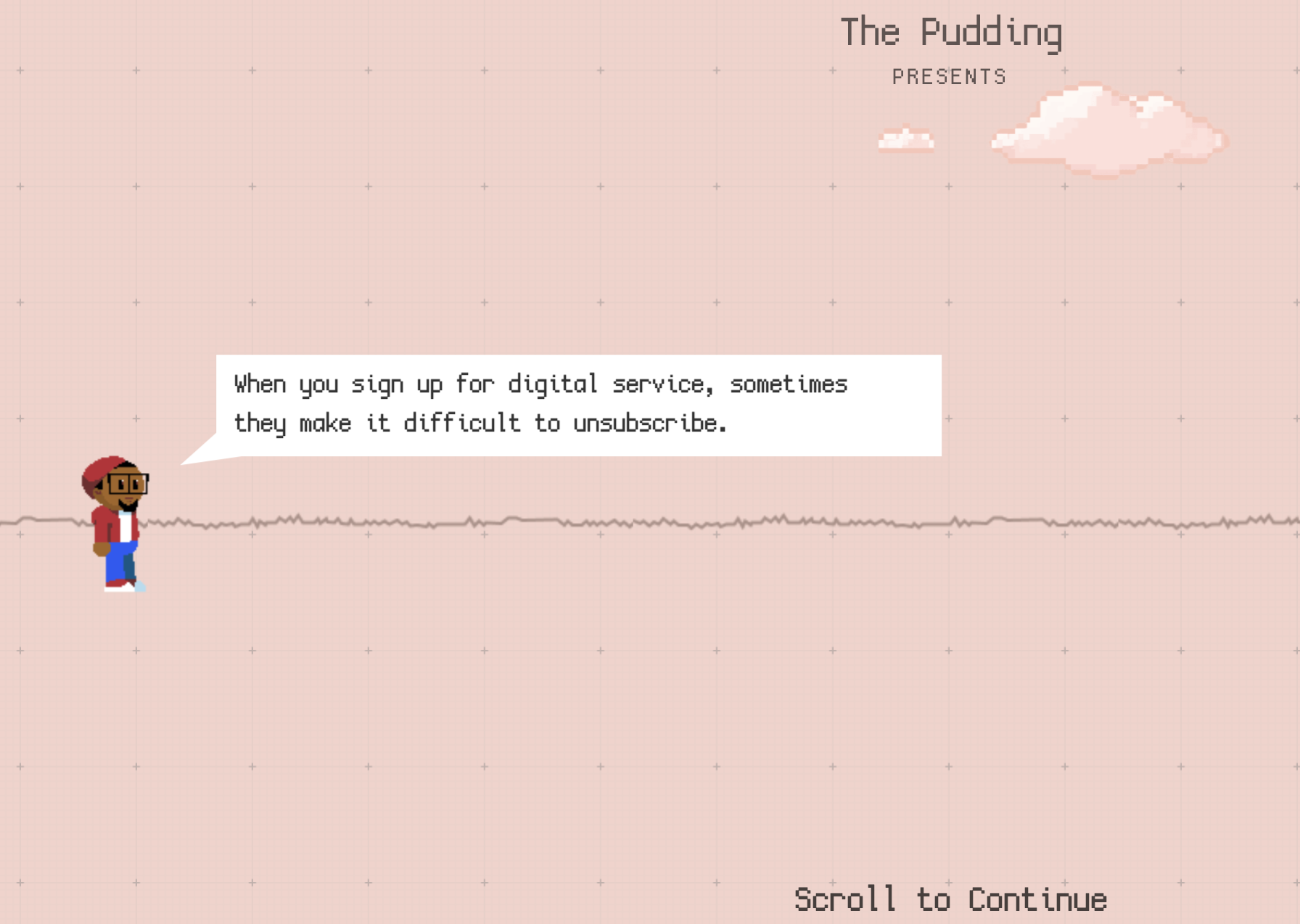 07.05.2023
Bei einigen dieser Services bin ich schon halbe Ewigkeiten und habe nie versucht dort zu kündigen. Dass es so schwer ist davon weg zu kommen wusste ich deshalb auch nicht.
Interesting Read, auch weil das ganze optisch das Thema eines 8Bit Pixel Game's verpasst bekommen hat.
I unsubscribed from 16 online services and documented the ways companies made it, knowingly (or unknowingly), challenging.
*** Belong to the cool Kids! It's Easy: Follow this Blog on Twitter, experience ZWENTNERS's Life on Instagram and listen to our Podcast about Vinyl ***