Das Leben in China zu Zeiten des Corona Virus (Podcast)
In der aktuellen Ausgabe des 'Wǒ Men Podcast' erzählen zwei Chinesinnen davon wie sie zur zeit unter den Einschränkungen des Corona-Virus leben.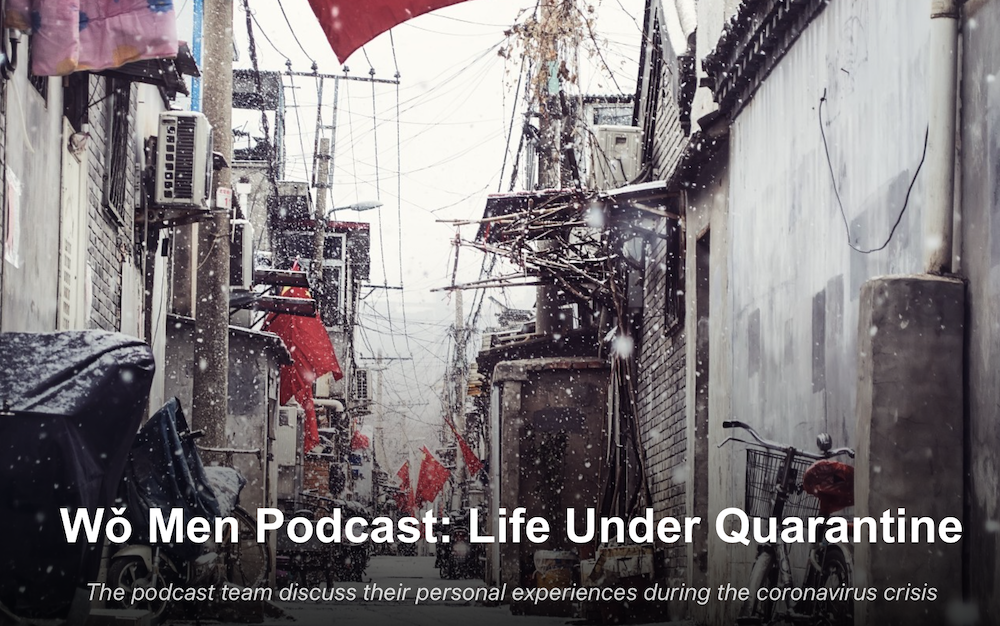 25.02.2020
Das positivste am vom Staat verordneten Hausarrestes für viele ist es das sie dahin mehr und besser kochen als sonst, weil keiner mehr Bestellen mag und es ohnehin noch kaum Restaurants gibt die geöffnet haben.
Interessant ist auch der Eindruck der beiden bezogen auf die Informationspolitik und die Presse in Zeiten von Corona. Die ist nämlich fast das Gegenteil von dem was man sonst aus China kennt. Offener, transparenter und bereit dazu eine Welle der Solidarität auch aus dem Ausland zuzulassen.
Die Maßnahmen um das Virus einzudämmen sind konsequent und aus Sicht der Erzählerinnen sicher auch teilweise übertrieben, da sie den Alltag und den Komfort schon sehr einschränken. Doch die Bürger tragen ihr Schicksal, denn für die meisten ist das Wohl der Allgemeinheit wichtiger als das des Individuums. Spannend…
Hier auf Apple Podcasts
The novel coronavirus Covid-19 has taken hundreds of lives and caused disruption and psychological damage throughout China and — increasingly — across the world.

With millions still under lockdown and self-imposed quarantine within China, and many Chinese unable to return home at an important time of year due to travel restrictions, Wǒ Men hosts Jingjing, Yajun, and Karoline discuss their personal experiences and perspectives of life during the virus.
*** Belong to the cool Kids! It's Easy: Follow this Blog on Social Media like Twitter, Snapchat or Instagram for more Content of from Zwentner.com & about my Life ***