Disaster Girl sold her MEME as NFT
Zoe Roth war vier Jahre alt als sie vor einem brennenden Haus stand, über ihre Schulter lächelte und dadurch eines der bekanntesten Meme's der letzten Jahre entstand. Nun hat sie selbst es als NFT für $473,000 verkauft.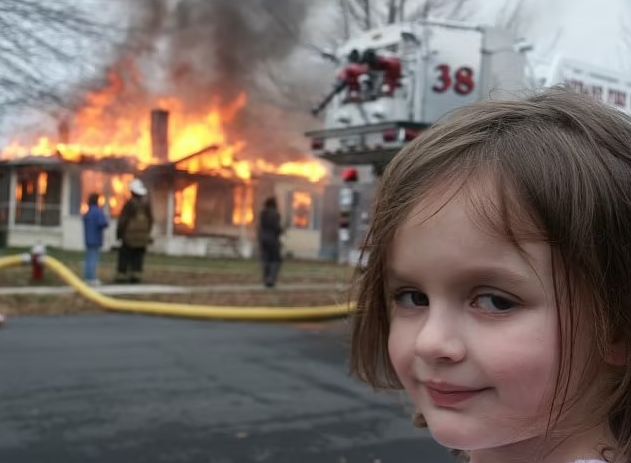 07.05.2021
Die heute 21jährige braucht sich nun um die Finanzierung ihres Studiums wohl keine Sorgen mehr machen. Wenn ihr mich fragt die bis jetzt beste Story im aktuellen NFT-Hype.
The picture in the form of a non-fungible token (NFT) – a kind of unique digital asset that has exploded in popularity so far in 2021 – was snapped up for 180 Ethereum, which is equivalent to $473,000, by a collector known only as @3FMusic.An NFT is a unique digital token encrypted with an artist's signature and which verifies its ownership and authenticity and is permanently attached to the piece.It allows 'original' versions of popular online content – like viral memes and tweets – to be sold as if they were physical pieces of art. The collector @3FMusic is reportedly Farzin Fardin Fard, CEO of a Dubai-based music production company, according to Gizmodo.  Zoe, now a university student and waitress, and her father Dave – who captured the photo – were approached by an anonymous person via email in February who encouraged them to sell the image as an NFT.
(via neatorama)
*** Belong to the cool Kids! It's Easy: Follow this Blog on Twitter, experience ZWENTNERS's Life on Instagram and listen to our Podcast about Vinyl ***