Fire Toolz: I will not use the body's eyes today
Dem musikalischen Output von Angel Marcloid kann man quantitativ eigentlich wenig entgegensetzten. Mit 'I will not use the body's eyes today' hat sie nun schon wieder eine neue EP angekündigt.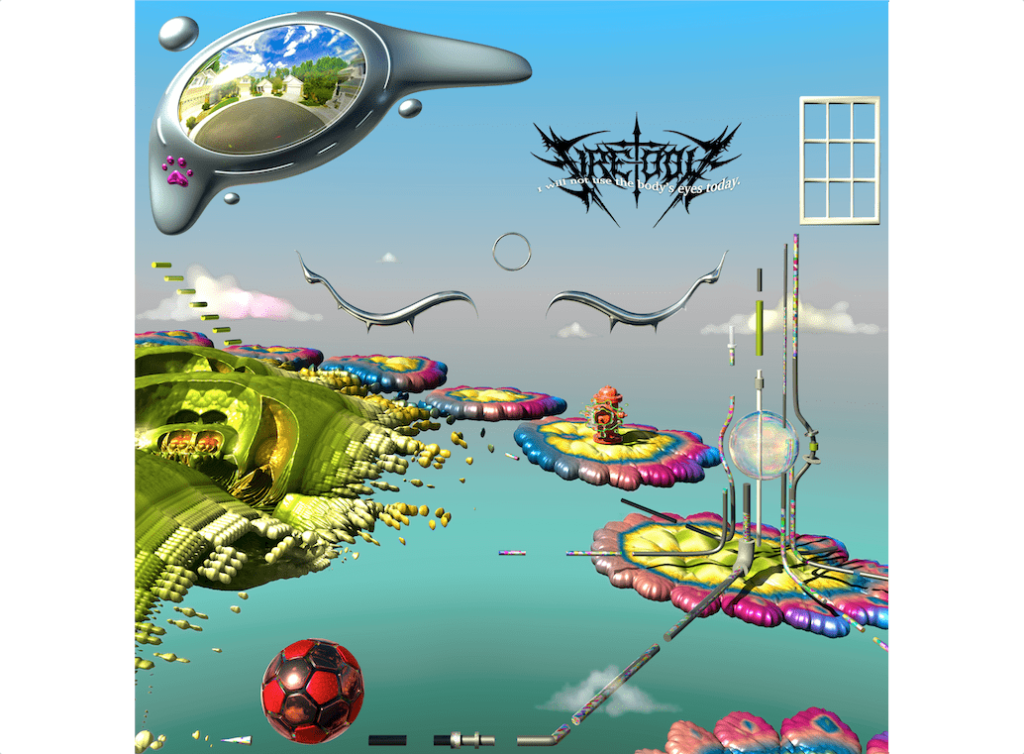 07.09.2022
Gerade der erste der beiden Vorab-Tracks namens 'Soda Lake with Game Genie' gefällt mir, weil er nicht ganz so im Death Metal verhaftet ist wie vieles auf dem Album Vorgänger Eternal Home, der hier meiner Meinung nach etwas übertrieben hat.
Ich mag gerade die Kontraste zwischen Doom-Gegrunze und epischen 80er Pop.
Let's wait for things to come!
Clocking in at around thirty minutes in length, I will not use the body's eyes today. stands as a relatively compact song cycle that nonetheless continues the Fire-Toolz project's long-standing capacity to confound and bewitch listeners with each hairpin turn in style and compositional arc. Containing more instrumental pieces in relation to its total duration than any Fire-Toolz release to date, the EP lets Marcloid sink into swathes of textural sculpting and ambient soundscaping that sit alongside some of the artist's most labyrinthine songwriting in the combinatory style that has come to characterize much of the project's catalog. As a one-person "band" brought to life by Marcloid's performances on synths, guitar, bass, programmed/electronic drums, and software VSTs, along with all manner of production and processing techniques, Marcloid conjures up mental images of an enormous spread of instrumentalists performing hyper-baroque progressive music on a floating cybernetic stage. At the same time, the reality of Fire-Toolz songcraft casts the image of one artist seated in the computer room as night falls, poring over a vast spread of recorded sound sources in the digital workspace and crafting collage-like pieces laden with sudden upheavals in tone and narrative structure.
*** Belong to the cool Kids! It's Easy: Follow this Blog on Twitter, experience ZWENTNERS's Life on Instagram and listen to our Podcast about Vinyl ***