Jeff Bridges, John Goodman And Steve Buscemi Talk 'The Big Lebowski'
Joel & Ethan Coen's 'The Big Lebowski' ist inzwischen 20 Jahre alt. In diesem ausführlichen Interview mit Jeff 'The Dude' Bridges, John 'Walter' Goodman und Steve 'Donny' Buscemi, erinnern sich die drei Hauptdarsteller an die Dreharbeiten und sprechen über den Kult den Film der sich über die Jahre aufgebaut hat.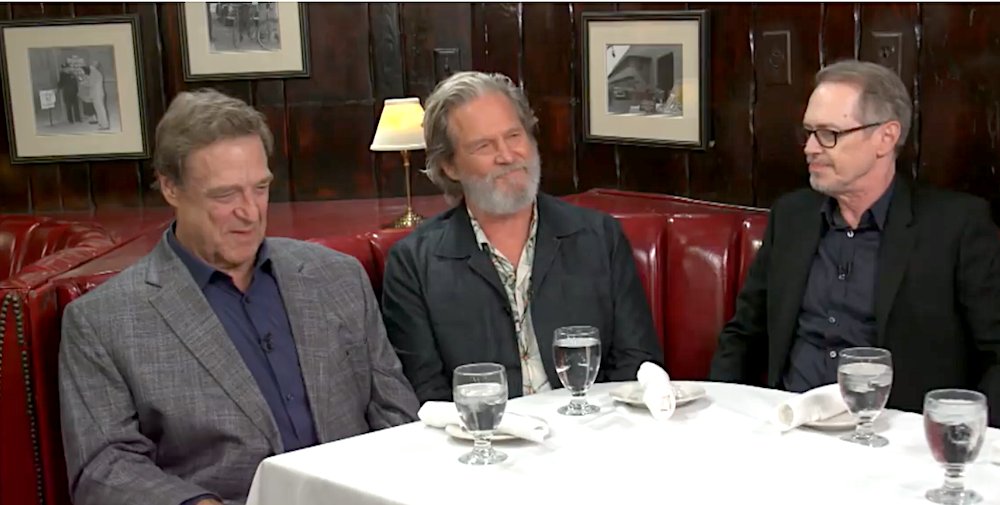 29.10.2018
Und hin und wieder wünscht man sich ein kleines bisschen, dass es vielleicht doch mal eine Fortsetzung geben könnte. Wie Buscemi Donny's Asche spielen soll, weiss ich aber auch nicht ;)
Actors Jeff Bridges, John Goodman, and Steve Buscemi sit down with NBC's Harry Smith to talk about their cult classic "The Big Lebowski" more than 20 years after it hit theaters.
Jeff Bridges, John Goodman And Steve Buscemi Talk 'The Big Lebowski' In Extended Inteview | TODAY
*** Belong to the cool Kids! It's Easy: Follow this Blog on Social Media like Twitter, Snapchat or Instagram for more Content of from Zwentner.com & about my Life ***