Jennifer Connelly hatte mit 15 Jahren einen No. 1 Hit in Japan (und wusste es nicht)
Anfang Januar war Schauspielerin Jennifer Connelly zu Gast in der 'Graham Norton Show' und wurde damit konfrontiert, dass auch sie mal auf eine gewisse Art und Weise ein Popstar war. Durch einen Werbespot landete sie einen Nummer Eins Hit in Japan. Klar war ihr das aber bis dahin wohl nicht.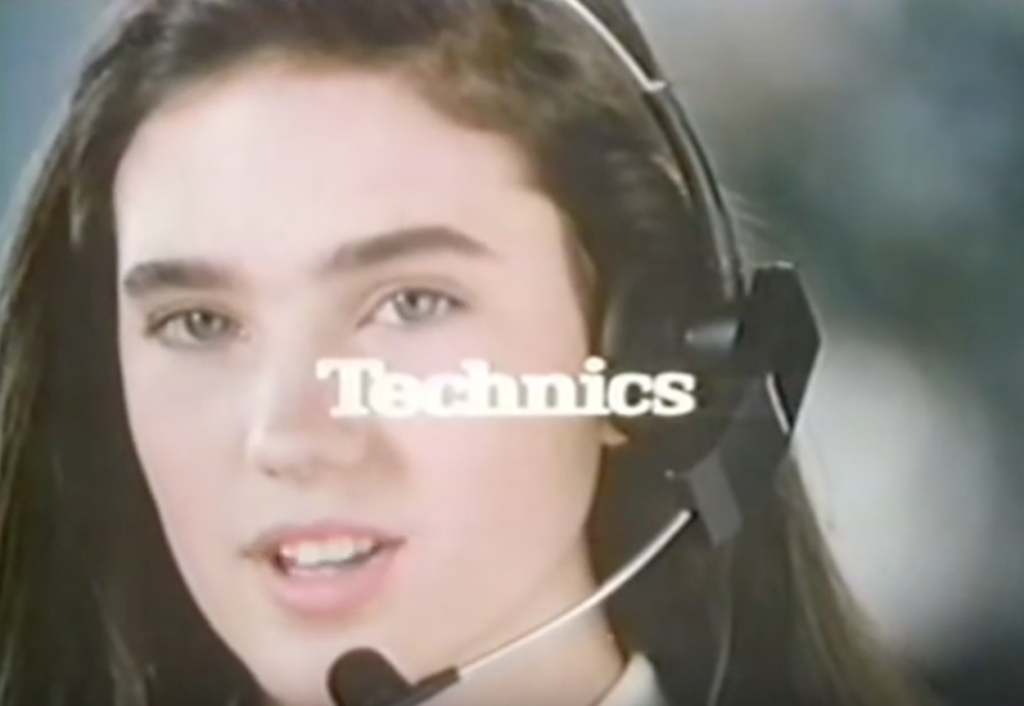 09.02.2019
Der Clip für die Firma 'Technics' wurde im Jahr 1986 gedreht. Connelly war damals vierzehn oder fünfzehn Jahre alt, wie sie sich selbst erinnert und in Nippon zu dieser Zeit sehr bekannt durch den Film Labyrinth in dem sie bekanntlich an der Seite von David Bowie spielte.
Und sie lernte dafür nicht nur ein paar Worte japanisch zu sprechen sondern auch zu singen.
Der Titel des in dem Spot verwendeten Songs war "Ai no Monologue", was so viel bedeutet wie "Monologue of Love" und die Musik dazu schrieb damals niemand geringeres als 'City Pop Queen' Taeko Onuki
JENNIFER CONNELLY sings 'Ai No Monologue' in 1986 Japanese Technics commercial
Wie viele technische Gadgets die damals aus Japans Economy Bubble herausgefallen sind, handelte es sich beim 'Technics CD710 Sound System' was Connelly bewarb ebenfalls um eines dieser Geräte an dessen Nutzen nicht wenige auch damals schon arg gezweifelt haben sollten.
Eine Stereoanlage, die man anrufen kann und zu der ein Headset gehört, an dem man das Gespräch dann annimmt, während die Musik in der Lautstärke herunterfährt. Fast so wie beim Smartphone, nur ohne Internet und bestimmt so schwer wie ein Motorblock
Wie auch immer: Jennifer Connelly scheint tatsächlich erst während ihres Besuchs in der Graham Norton Show davon erfahren zu haben, dass 'Ai no Monologue' es danach in Japan an die Spitze der Charts geschafft hat.
Jennifer Connelly had a #1 Hit in Japan! | The Graham Norton Show | Fridays at 11/10c on BBC America
Den gesamten Song gibt es natürlich auch auf YouTube und ich will ihn Euch natürlich nicht vorenthalten. Es ist sogar eine (sinngemäße) Übersetzung dabei.
Jennifer Connelly - Ai no Monologue 1986
Utsukushiku kikoeru nowa
Aishite iru kara
Itsudatte yuuki o watashi ni
Ataete kureta
Yasashi-i watashi ni
Naruno ga wakaru
Ichiban sunao ni
Hoho'emi kaketai
Sukina dake
Sukina koto-o
Mitsumete itai
(rough meaning)
The words have a beautiful sound,
It is because I love you.
ou gave me courage anytime.
I feel that I become tender.
I smile at you very obediently.
I want to watch a lot of favorite things.
Und auf Vinyl ist das Ganze auch erschienen, sogar auf einer weissen. Steht jetzt auf meiner Discogs Wantlist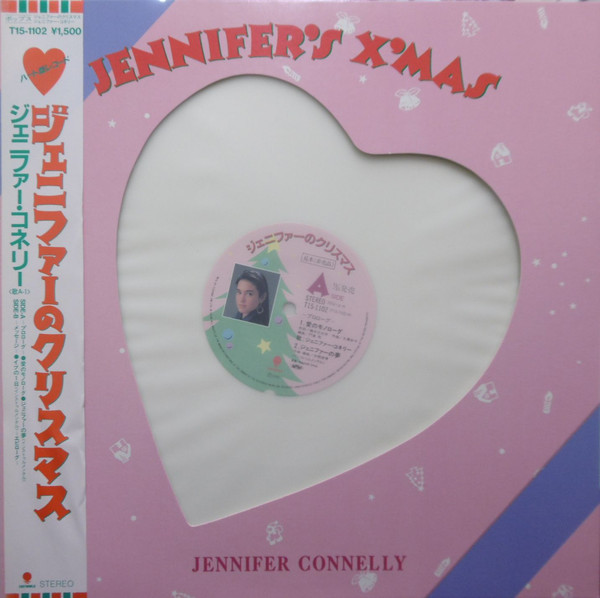 *** Belong to the cool Kids! It's Easy: Follow this Blog on Social Media like Twitter, Snapchat or Instagram for more Content of from Zwentner.com & about my Life ***