John Carpenter's Soundtrack zu Halloween 2018
Seit ein paar Tagen lässt sich der OST zum neuen Halloween Streifen von Regisseur David Gordon Green, der natürlich am 19. Oktober ins Kino kommt vorbestellen. Die Filmmusik kommt vom Horror Master und Franchise Schöpfer John Carpenter persönlich und es gibt satte zehn Versionen auf Vinyl zum aussuchen.

18.08.2018
Es kommt selten vor, dass ich einen Soundtrack kaufe, bevor ich den Film gesehen habe. In der Regel pflege ich zudem eher eine Filmmusik-Sammlung die, im weitesten Sinne, aus Klassikern besteht. Beim neuen Halloween  mache ich eine Ausnahme, weil wir hier ja eigentlich einen Klassiker im neuen Gewand vor uns haben.
Halloween hatte schon viele Fortsetzungen und nicht alle waren gut. Der neueste Ableger hat jedoch (wieder) Jamie Lee Curtis an Board zudem Carpenter's Segen und der Score kommt von ihm persönlich. Will heißen, ich bin gehyped und ziehe hier voll mit. Das heißt es wird eine ziemlich komplizierte Entscheidung, welche der zehn (!) Vinyl Varianten ich mir denn jetzt holen werde.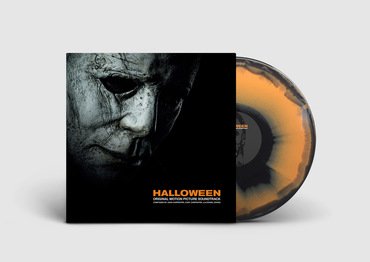 Da die 'Art Editions' auf Secret Bones bereits restlos vergriffen sind (ich konnte mich nicht entschliessen), schwanke ich jetzt zwischen der Waxwork Records Version in blau/rot/weiss oder der orange/schwarzen exclusive von Rough Trade. Beide finde ich ungefähr gleich gut und beide sind inklusive Versand nach DE auch fast gleich teuer.
Hier nochmal alle anderen, zum googeln ;)
– Clear vinyl with "orange pumpkin" inset – Sacred Bones Mailorder
– Red and black splatter – John Carpenter Tour
– Pumpkin orange – US Indie Shops
– Bloody knife – UK Indie Shops
– Orange and White Starburst – Newbury Comics
– Dirty Bloody Mask – FYE
– Orange and Black Starburst – Rough Trade
– Michael Myers" vinyl (White, Blue, and Blood Red Swirl) – Waxwork Variant
– Half black/half orange – Rocket (Australia) Exclusive
– Bloody pumpkin – Books-a-Million
Es gibt auch einen Soundtrack Teaser (zum Thema Hypetrain) bitteschön:
We wanted to honour the original Halloween soundtrack in terms of the sounds we used," explains Daniela Davies. "We used a lot of the Dave Smith OB-6, bowed guitar, Roland Juno, Korg, Roli, Moog, Roland System 1, Roland System 8, different guitar pedals, mellotron, and piano.
Halloween (Official 2018 Soundtrack Teaser)
Ja als Plattensammler hat man es manchmal schwer ;)
Halloween - Official Trailer (HD)
*** Belong to the cool Kids! It's Easy: Follow this Blog on Social Media like Twitter, Snapchat or Instagram for more Content of from Zwentner.com & about my Life ***