Julee Cruise – The Voice of Love (colored repress)
Julee Cruise ist den meisten durch ihre Zusammenarbeit mit David Lynch und Angelo Badalamenti bekannt. Cruise war in den 90ern so etwas wie die musikalische Muse der beiden.
08.09.2018
Nachdem bereits mehrere Songs ihres ersten Albums 'Floating into the Night' (1989) in den ersten beiden Twin Peaks Staffeln zu hören waren, nahmen die drei dann gemeinsam im Jahr 1993 'The Voice of Love auf'
Das Album enthält ausschließlich Musik von Badalamenti und alle Texte dazu schrieb David Lynch. Die Songs  "She Would Die for Love" und "The Voice of Love" sind beide als instrumental Versionen auf dem Soundtrack zum Kinofilm "Twin Peaks Fire Walk with Me" zu finden und "Questions in a World of Blue" wird dort von Cruise persönlich auf der Bühne der Bang Bang Bar performt. Und dann ist da noch der Track  "Kool Kat Walk" der ebenfalls instrumental in David Lynch's Film 'Wild at Heart' auftaucht.
Eine Platte, die also definitiv aus einer sehr kreativen Phase der beiden Freunde entsprungen ist und die zu Recht schnell einen gewissen Kultstatus erlangt hat, auch wenn die kommerziell erfolgreichsten Hits von Julee Cruise immer noch auf 'Floating into the Night' vertreten sind.
Questions In A World Of Blue from David Lynch's Twin Peaks: Fire Walk With Me
Wie auch immer 'The Voice of Love' wird 25 Jahre alt und Sacred Bones hat sich um ein Vinyl Repress gekümmert. Neben einer schwarzen Version gibts auch eine Limited Edition in rot. Glücklicherweise ist die 'rote' Variante auch über jpc. zu bestellen was natürlich um einiges günstiger ist.
25 years after its initial release, Julee Cruise's sophomore album The Voice of Love is being issued for the first time on vinyl as a deluxe 2xLP, and returning to print on CD. In 1992, after the release of Twin Peaks: Fire Walk With Me, David Lynch, Angelo Badalamenti, and Julee Cruise returned to the studio with new compositions as well as the intent to craft previously instrumental score-based material from Fire Walk With Me and Wild at Heart into Julee Cruise songs. The result was 1993's final studio album The Voice of Love. "In the studio, David would always say '[sing] like an angel, like an angel…" Cruise remembers.
Denke allzu viel Zeit wird nicht vergehen, bis die Auflage vergriffen ist. Wer Interesse hat wartet also besser nicht lange und schlägt zu!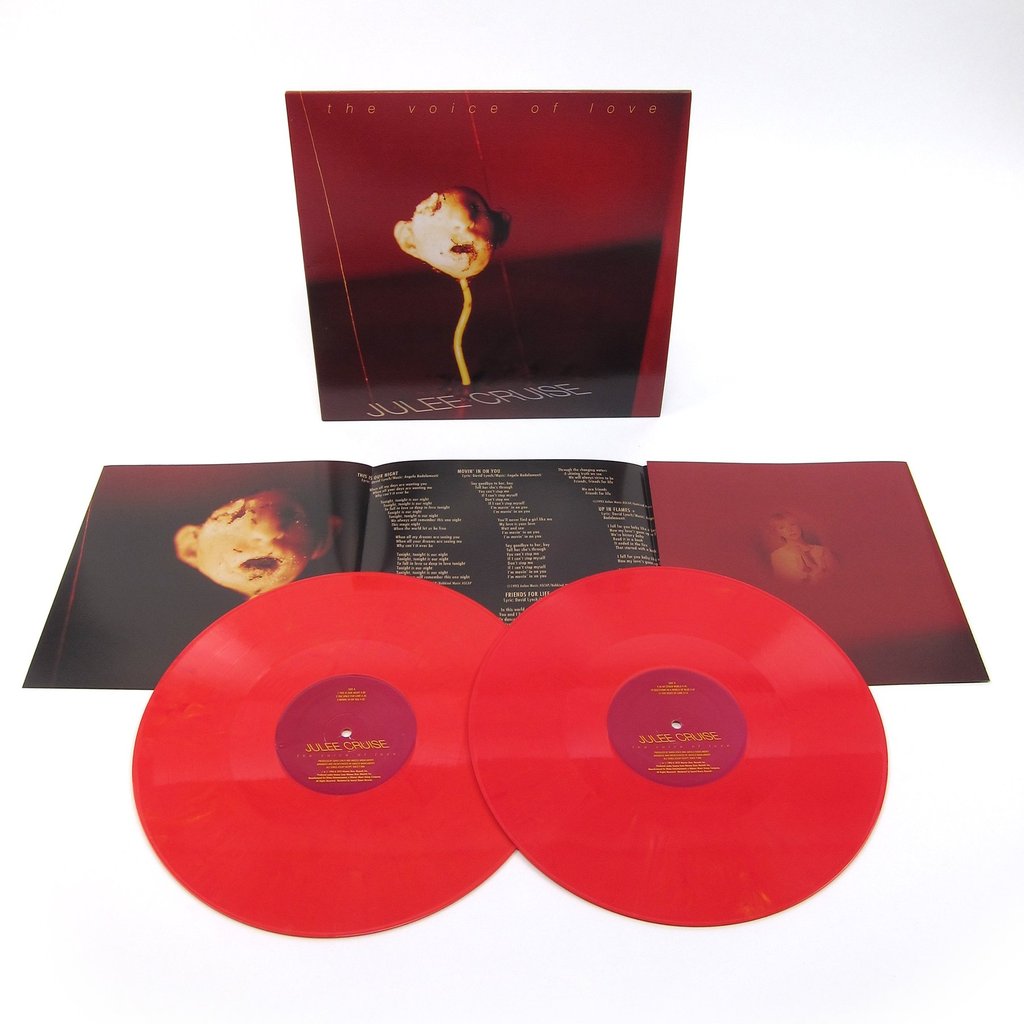 *** Belong to the cool Kids! It's Easy: Follow this Blog on Social Media like Twitter, Snapchat or Instagram for more Content of from Zwentner.com & about my Life ***