Kankyō Ongaku: Japanese Ambient, Environmental & New Age Music 1980-1990
Eine Einführung in die japanische Avantgarde Electro Szene der 1980er Jahre auf 3LP's. 'Kankyō Ongaku' ist ab Februar 2019 erhältlich und kommt in zwei farbigen Varianten.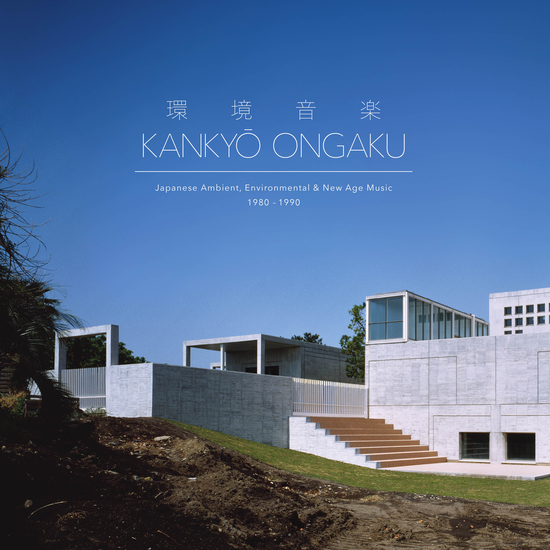 15.11.2018
Preislich nicht gerade ein Schnapper aber ich komme eindeutig nicht um diese Compilation herum, da ich mich aktuell bereits mit einigen der Künstler der "golden Wirtschaftsjahre Jahre" Japans beschäftige. So wie es aussieht sind hier jede Menge neue Impressionen drin und ich habe jetzt schon Lust bekommen ein paar neue "Türen zu öffnen".
Das Ganze erscheint via Light in the Attic Records und es lassen sich eine limitierte "clear" Version sowie eine in "translucent blue" dort vorstellen. Wie bereits erwähnt zum nicht ganz günstigen Preis von $55/65. Werd noch ein bisschen abwarten ob die Complilation noch irgendwie bei einem EU Retailer auftaucht aber wie gesagt, kommt da nicht dran vorbei. ?
Light In The Attic's Japan Archival Series continues with Kankyō Ongaku: Japanese Ambient, Environmental & New Age Music 1980-1990, an unprecedented overview of the country's vital minimal, ambient, avant-garde, and New Age music – what can collectively be described as kankyō ongaku, or environmental music. The collection features internationally acclaimed artists such as Haruomi Hosono, Ryuichi Sakamoto and Joe Hisaishi, as well as other pioneers like Hiroshi Yoshimura, Yoshio Ojima and Satoshi Ashikawa, who deserve a place alongside the indisputable giants of these genres.

In the 1970s, the concepts of Brian Eno's "ambient" and Erik Satie's "furniture music" began to take hold in the minds of artists and musicians around Tokyo. Emerging fields like soundscape design and architectural acoustics opened up new ways in which sound and music could be consumed. For artists like Yoshimura, Ojima and Ashikawa, these ideas became the foundation for their musical works, which were heard not only on records and in live performances, but also within public and private spaces where they intermingled with the sounds and environments of everyday life. The bubble economy of 1980s Japan also had a hand in the advancement of kankyō ongaku. In an attempt to cultivate an image of sophisticated lifestyle, corporations with expendable income bankrolled various art and music initiatives, which opened up new and unorthodox ways in which artists could integrate their avant-garde musical forms into everyday life: in-store music for Muji, promo LP for a Sanyo AC unit, a Seiko watch advert, among others that can be heard in this collection.
Yasuaki Shimizu - Seiko 3
Hideki Matsutake - 眠れる夜 (Instrumental)
Hiroshi Yoshimura (吉村弘) - Blink
(via SlyVinyl)
*** Belong to the cool Kids! It's Easy: Follow this Blog on Social Media like Twitter, Snapchat or Instagram for more Content of from Zwentner.com & about my Life ***