Smartphone laden + Desinfizieren mit einem stylischen Gadget.
LEXON OBLIO ist eine Qi-Charge Station für Smartphone's, die mit Hilfe vom ultraviolettem Licht während des Ladevorgangs Keime und Bakterien auf der Gehäusehülle killt.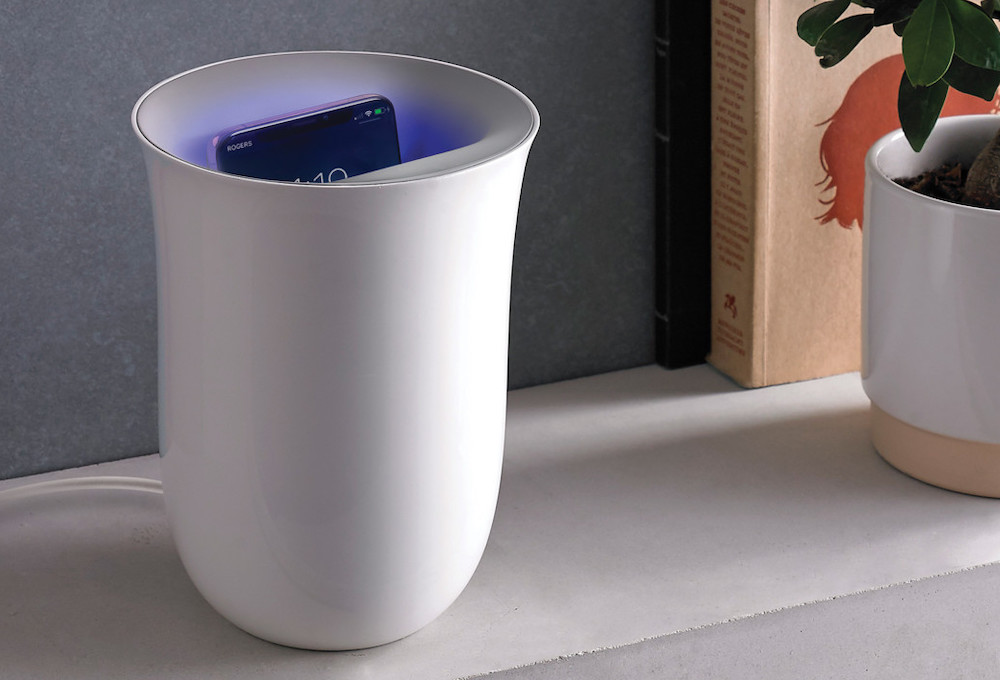 27.03.2020
Und wer würde in diesen Tagen nicht gerne Bakterien und Viren killen? ?
Dazu sieht das Ganze eher wie eine Blumenvase als wie eine Ladestation aus, was dem Ding meiner Meinung nach noch einen extra Bonus beschert. Denn ladende Handys auf herkömmlichen Chi-Pads sind ja auch nicht gerade Augenzucker.
10W Wireless charging station with built-in UV sanitizer Qi-certified (wireless power transfer using inductive charging)
Fast charging: approximately 3h required for a full smartphone charge
Advanced anti-bacterial UV-C* light with ionizer technology
Kills 99,9% of germs** on your smartphone screen in 20 minutes
Automatic ON/OFF sanitizing cycle
LED light for correct placement and charging status
Compatible with Qi-enabled smartphones with size up to 8.3 cm wide / 1.05 cm thick including case (not metal) Foreign object detection
Laboratory tested against common bacteria***
Design 10/10
Funktion 10/10
Corona-Troll Faktor 10/10
Kostet rund 80€ und will ich jetzt haben! ?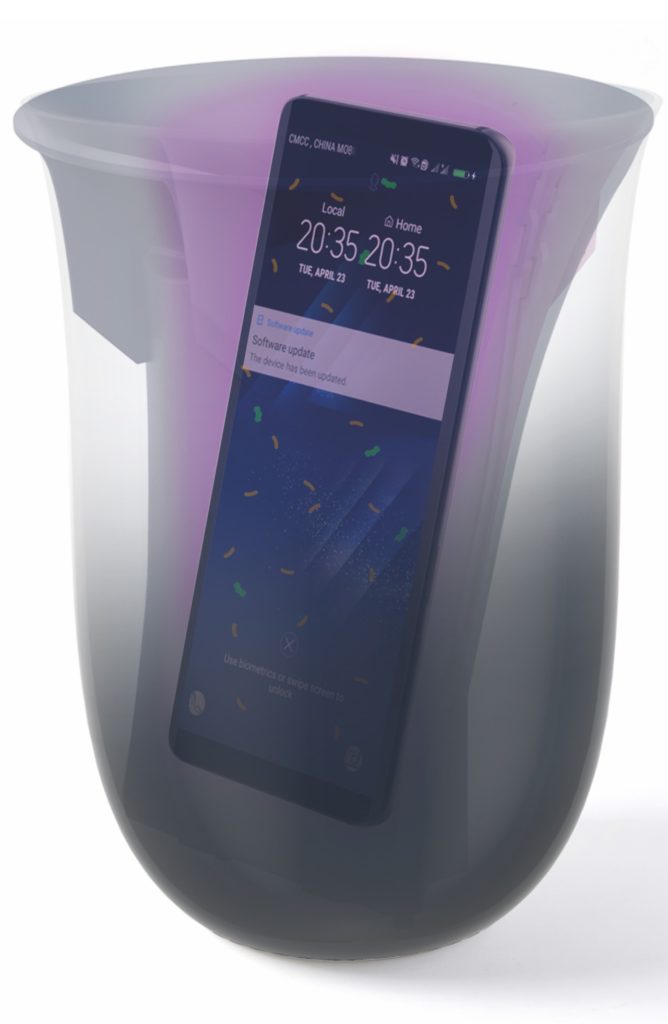 (via designmilk)
*** Belong to the cool Kids! It's Easy: Follow this Blog on Social Media like Twitter, Snapchat or Instagram for more Content of from Zwentner.com & about my Life ***