Ungeborenes Kind veröffentlicht Album-Debut
Luca Yupanqui's Eltern sind Musiker und haben mit ihrem ungeborenen Sohn ein Album eingespielt. 'Sounds of the Unborn' entstand mittels sog, 'biosonic MIDI technology'. Über diese Technik konnten die 'In Utero-Bewegungen Luca's aufgezeichnet und akustisch dargestellt werden. 'crazy shit oder?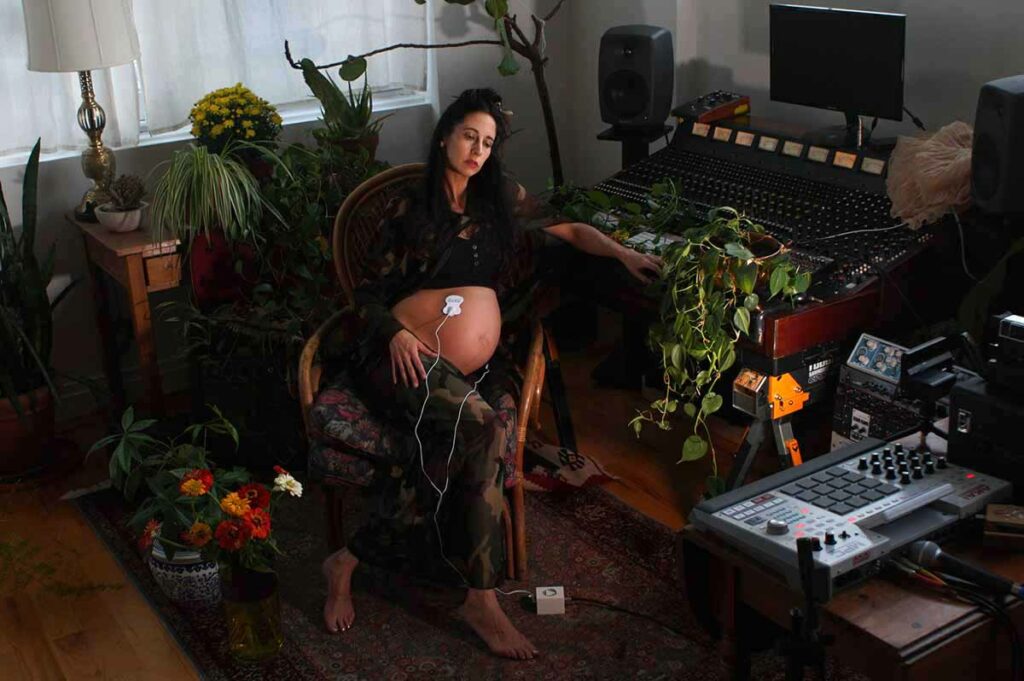 04.02.2021
Das Ergebnis ist natürlich sehr speziell doch das was da aus den Lautsprechern kommt, hat durchaus eine eigene Qualität. Was mich etwas irritiert ist diese, sich irgendwie an einer eigenartigen Grenze befindliche Privatheit (sozial und körperlich), die hier von der Familie zur Schau gestellt wird, auch wenn sie natürlich technisch/instrumentell abstrahiert wurde.
Martin Heidegger hat mal sinngemäß gesagt, dass ein gutes Kunstwerk für einen symbolischen 'Riss in der Realität' steht, ein Riss der irritiert und einen deshalb inne halten lässt, egal ob man es forciert oder nicht. Ob man Ansatz und Wirkung dieser besonderen Musik auf dieser Ebene Verhandeln sollte oder nicht, sei jedem selbst überlassen.
'Sounds of the Unborn' erscheint in diversen Vinyl-Varianten via Sacret Bones Records. Allein die Tatsache, dass es sich hier um keine ganz kleine Auflage Handeln sollte, verlangt eigentlich nach einer Interpretation auf der vollen Bandbreite, zwischen Kunst, Kommerz, Trash und musikalischer Klasse.
Der aus der Gebärmutter "spielende" Junge ist inzwischen übrigens schon etwas länger auf der Welt und es wäre interessant zu erfahren, was er selbst irgendwann dazu sagt.
This cosmic soul summoning created new sounds, striking into uncharted territory for Elizabeth and Iván as musicians. A new language was being created, a new form of communication. It was a music without intellect or intentionality behind it, with no preconception or attempt to create any specific sound or melody. Every note on Sounds of the Unborn occurred naturally.

During the sessions, Luca's prenatal essence was captured in audio. Her parents designed a ritual, a kind of joint meditation for the three of them, with the MIDI devices hooked to Elizabeth's stomach, transcribing its vibrations into Iván's synthesizers. They let the free-form meditations flow without much interference, just falling deeper into trance and feeling the unity. After five hour-long sessions, the shape of an album began to emerge. Elizabeth and Iván then edited and mixed the results of the sessions, respecting the sounds as they were produced, trying to intervene as little as possible, allowing Luca's message to exist in its raw form.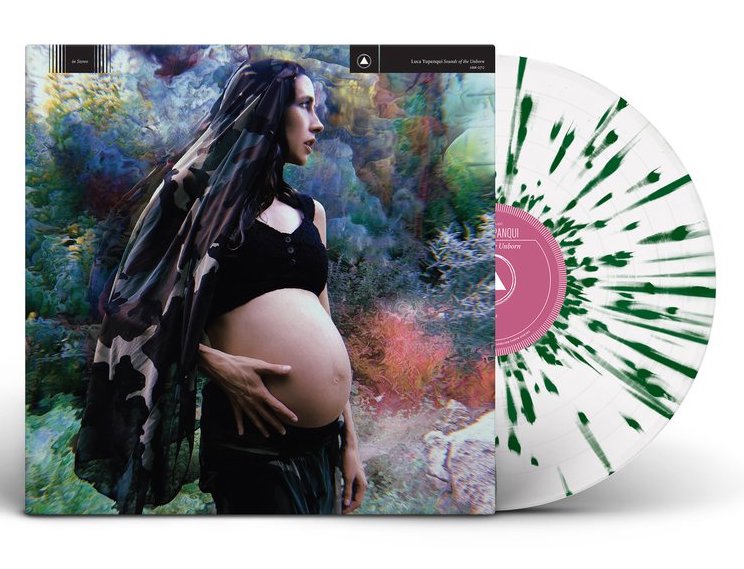 Luca Yupanqui - V4.3 pt. 2 (Official Music Video)
*** Belong to the cool Kids! It's Easy: Follow this Blog on Twitter, experience ZWENTNERS's Life on Instagram and listen to our Podcast about Vinyl ***