Mᴀɴᴀᴡᴀᴠᴇ ~ マナウェーブ ✨ (Repress)
Diesmal hab ich nicht gefailed und mir eine Kopie in 'water palace blue' gesaved. Es gab auch eine Variante von WaxMage, die ging aber vermutlich innerhalb vom zehn Sekunden an die Bots.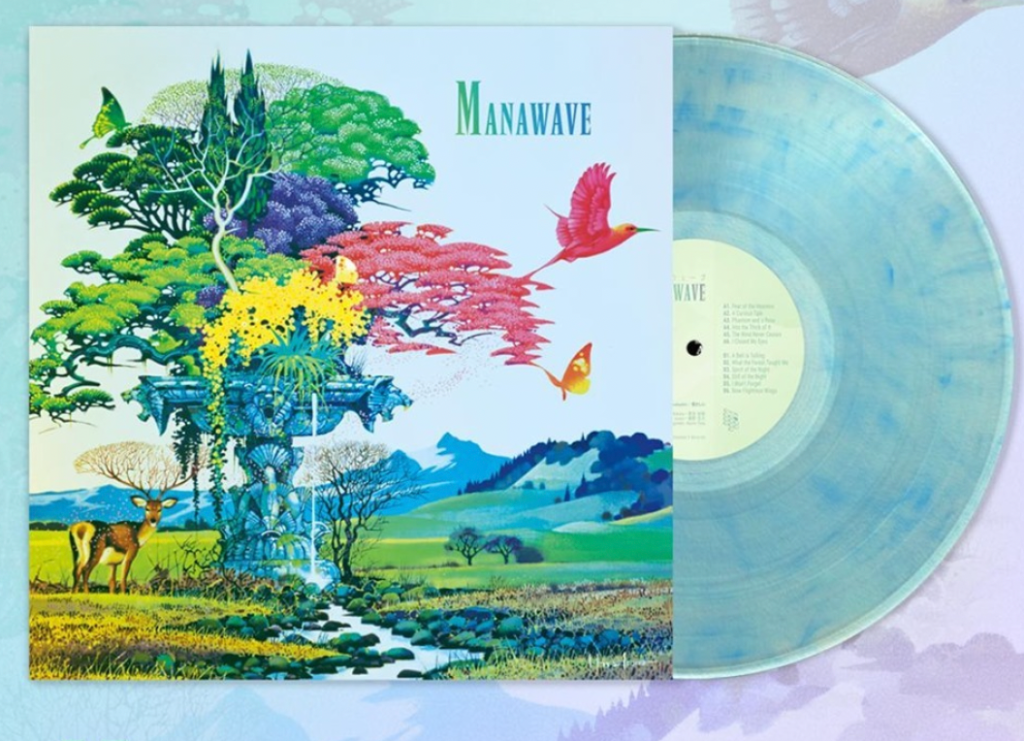 01.05.2021
Meine ist auf jeden Fall schon shipped und die versenden direkt aus dem stock. Also besser nicht zu lange warten… ✨
It's 1993. 3 years into the 16-bit era, Squaresoft releases Secret of Mana for the Super Nintendo Entertainment System. Mana is a top-down multiplayer action role-playing game, offering a distinct, vibrant art style, strategic real-time battle system, and memorable soundtrack, all encapsulated in a high-fantasy world driven by themes of magic, nature, and life-giving "mana". A young Natsukashii is taken in by its vivid colors, animated characters, and engaging gameplay… but its rich, varied soundtrack by Hiroki Kikuta leaves the strongest impression. As he plays, Natsukashii often places his character standing in Mana's world in order to listen to the looping themes again and again, filling his young heart and mind with Kikuta's masterful music.

It's 2020. The world is gripped by a pandemic. As economies are shaken and self-isolation becomes the new reality, a cultural gravitation towards nostalgic comfort grows. An older Natsukashii shares this longing and revisits Secret of Mana once more. While some aspects of the game have not quite stood the test of time, its soundtrack remains largely lauded. As he plays, Kikuta-san's timeless melodies again stir Natsukashii with that same fervent essence he knew 27 years before, filling his spirit with inspiration. Heartfelt and determined, he begins to create Manawave.
*** Belong to the cool Kids! It's Easy: Follow this Blog on Twitter, experience ZWENTNERS's Life on Instagram and listen to our Podcast about Vinyl ***