Falls euch gerade die Laune nach Noise-Gefrickel (und vielleicht Kaffee) steht, hätte ich da was. Mukqs Ausflug auf Umor Rex, hatte ich noch nicht präsent und ich muss sagen, kann was.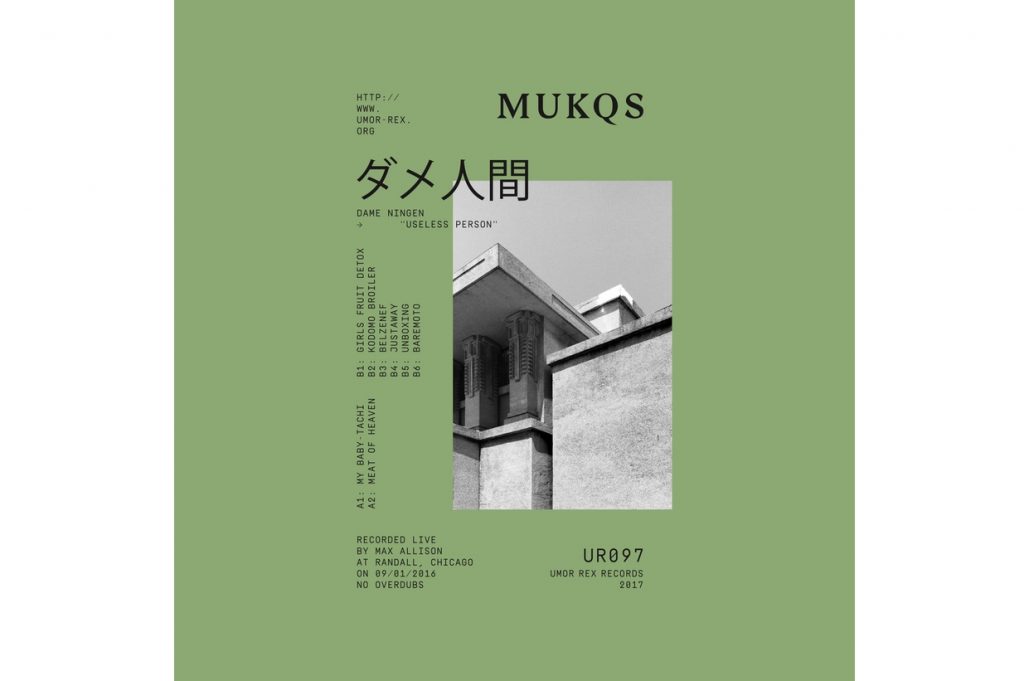 15.09.2019
Überhaupt werd ich das Label abchecken, könnte glatt sein, dass ich hier ein neues Juwel entdeckt hab…
????
Mukqs is the solo moniker of Max Allison from Chicago trio Good Willsmith. ダメ人間 ("dame ningen," which translates into "useless person" from Japanese) comes off the heels of Good Willsmith's well received Things Our Bodies Used to Have (their third release with Umor Rex). For ダメ人間, Allison assembled his analog rig (four-track tape player, two EHX2880 loop pedals), and recorded the full 40 minute suite in one live take with no overdubs. The goal was to make a piece of music just as dense / intense / complex as something that was recorded using a computer DAW like Ableton, or using a modular synthesizer. Aesthetically,

Mukqs expands upon his preoccupation with bit soundart into new outer reaches, loading his four-track with a vast array of Korg and Yamaha synth sounds alongside anime vocal snippets culled from YouTube. The sounds are manipulated, looped, layered, and mashed live on the spot, summoning

a vast mess of glitches and schizophrenic rhythms. ダメ人間 is divided into two distinct moods of lilting cyber beauty and concrète chaos, and the album shifts between these moods at increasingly fast speeds. Though often chaotic and disorienting, ダメ人間 is nonetheless the most miraculous session yet from Mukqs, synthesizing potent emotions from musical entropy.
*** Belong to the cool Kids! It's Easy: Follow this Blog on Social Media like Twitter, Snapchat or Instagram for more Content of from Zwentner.com & about my Life ***