Nerd-Jugendzimmer der 90er und 2000er von Rachid Lotf
Rachid Lotf zeichnet Jugendzimmer der 90er und 2000er Jahre, vollgestopft mit allem was die die es mitbekommen haben damals geliebt haben und bis heute lieben. Bühne frei für ein bisschen retro Nostalgie.
02.05.2019
Ich gehörte zwar nie zu der Sorte Junge, der sein Zimmer mit Hunderten von Postern zu gekleistert hat aber so ein paar dutzend waren es dann doch schon ;)
Ein Super Nintendo sowie oder ein N64 gehörte bei den meisten von uns über die Jahre genauso zum Standardrepertoire wie ein paar Jahre vorher der C64, Amiga 500 und dann ein 486er PC. Filme wie Terminator, Pulp Fiction oder Back to the Future gehören zu denen die damals in Dauerschleife bei uns auf VHS und später dann auf DVD liefen.
Es macht einfach Spaß in diesen Bildern auf die Suche nach längst vergessenen Artefakten zu gehen, die man zum Teil schon längst wieder vergessen hat. Wie ihr wisst lebt so einiges davon bis heute in Geek-Kreisen weiter und erfreut sich einer noch immer hochfrequenten Rekontextualisierung in der Netzkultur dieser Zeit.
Da ich große Teile davon auch hier regelmäßig weiter abfeiere, sehe die gesammelten Werke von Rachid Lotf (auf dessen Website sich noch weitere befinden), als eine angemessene Verneigung.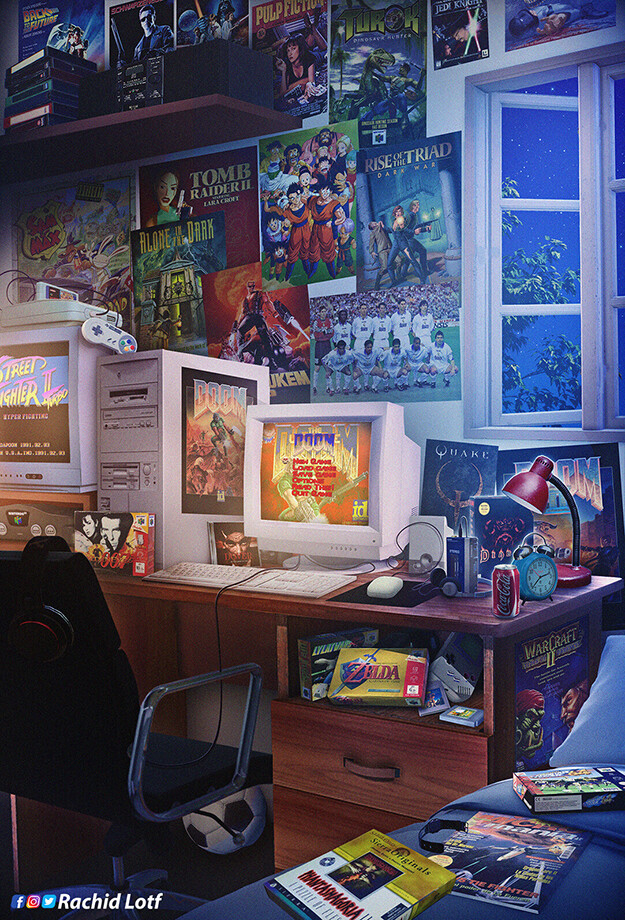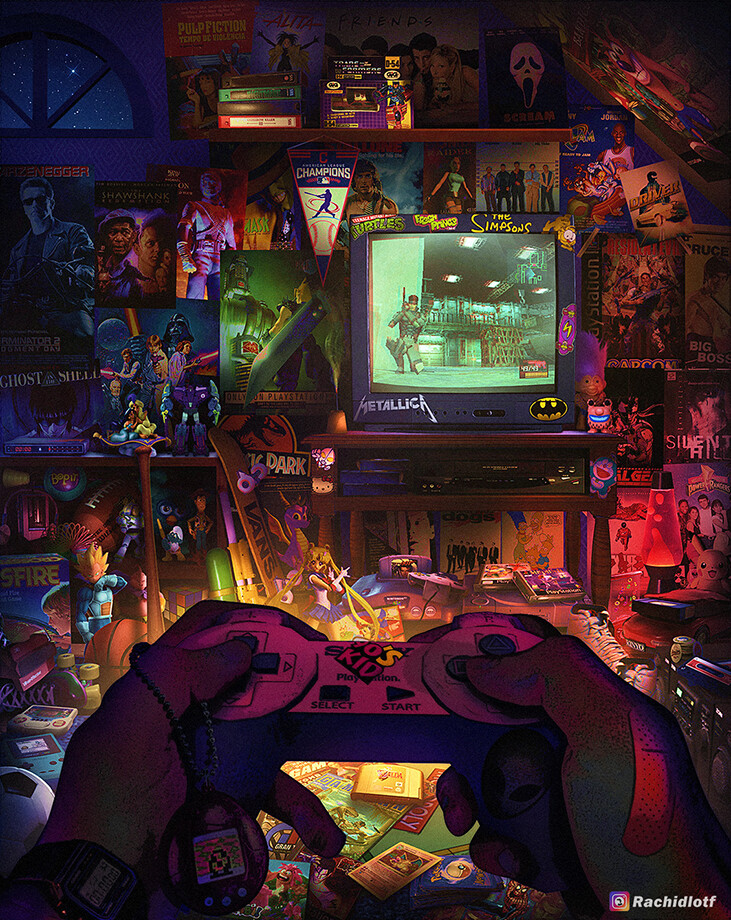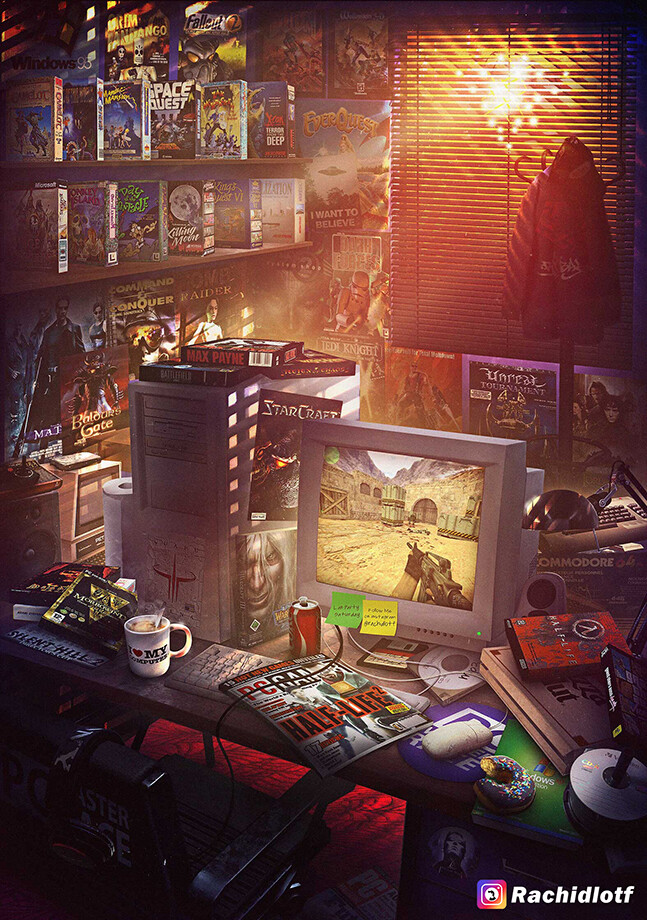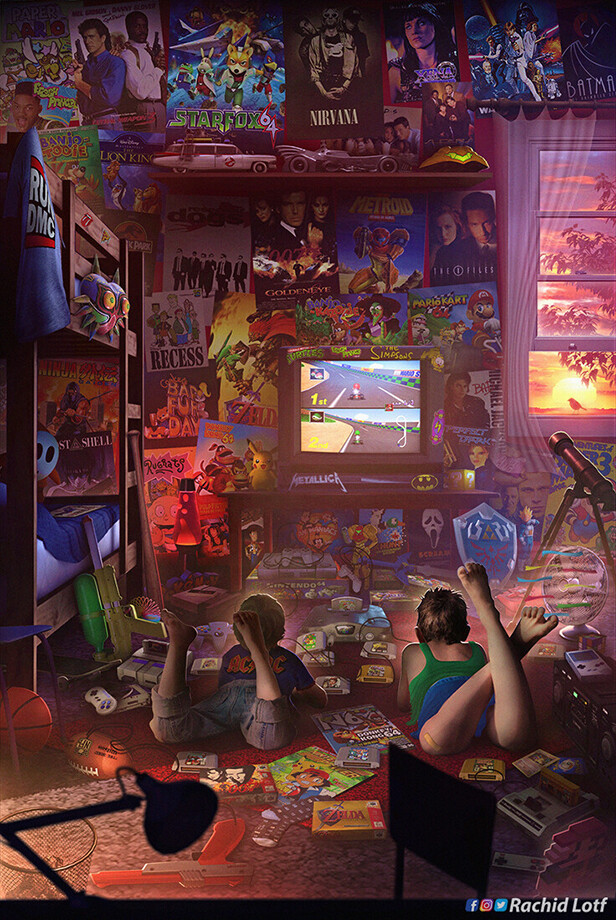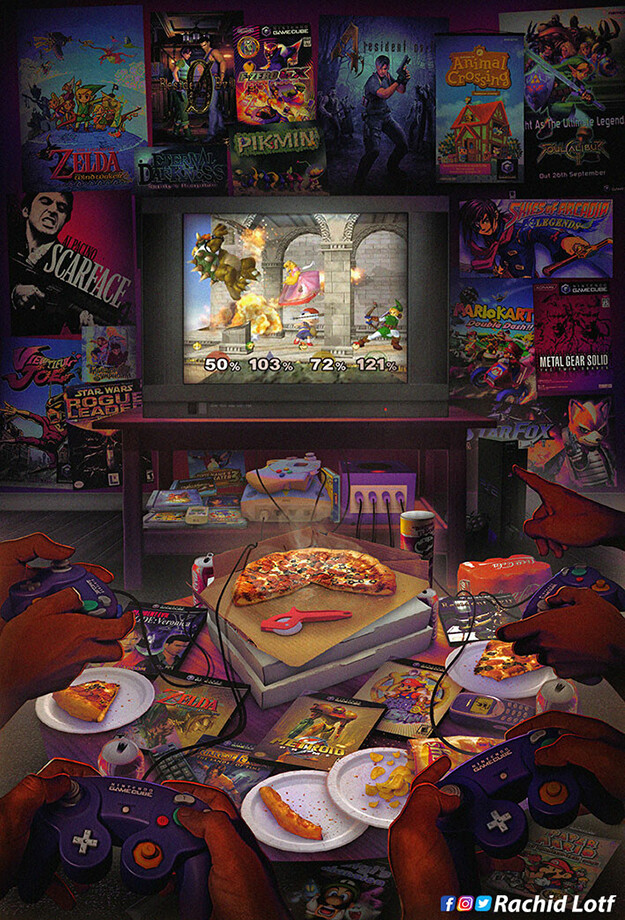 (via wiehl)
*** Belong to the cool Kids! It's Easy: Follow this Blog on Social Media like Twitter, Snapchat or Instagram for more Content of from Zwentner.com & about my Life ***