Wer wusste, dass es Netflix schon lange vor Stranger Things und Sex Education gab und zwar viel länger? Der Streaming-Gigant wurde bereits 1997 gegründet und hat früher DVD's verliehen. Außerdem haben die fahrende Kinoveranstaltungen organisiert.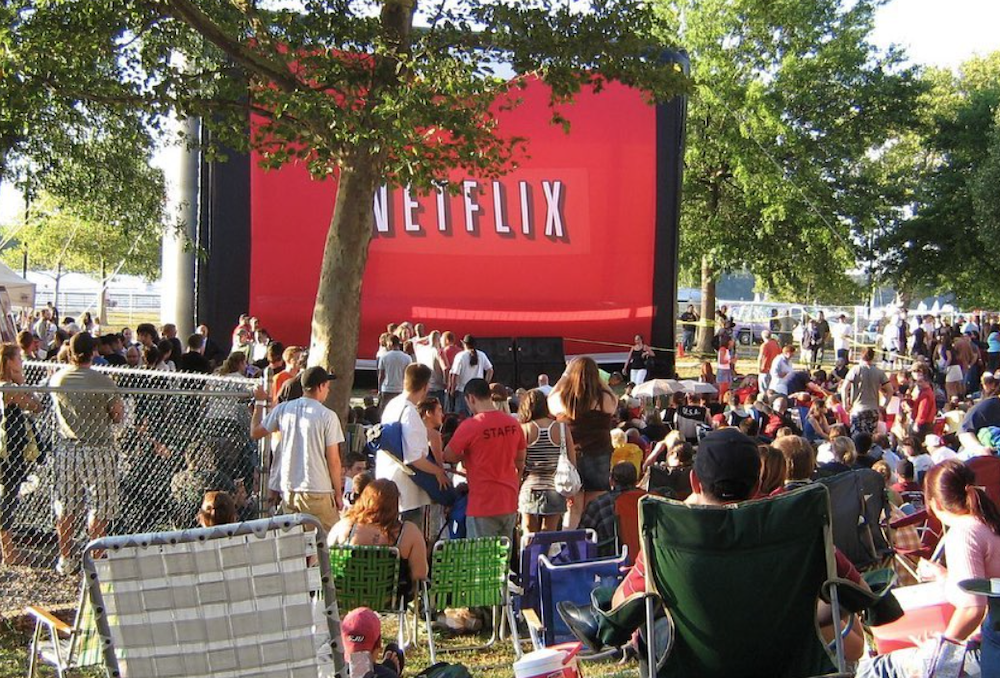 10.11.2020
Richtig, das wirkt wie aus einer anderen Zeit, den wir alle wissen was aus aus Netflix geworden ist, ein Milliardenschweres Unternehmen, dass Oscars gewinnt und seit längerer Zeit dabei ist das was wir früher Fernsehen nannten komplett über den Haufen zu werfen.
Mit dem online Streaming von Filmen haben die erst im Jahr 2007 in den USA angefangen. Bis dahin haben sie ihren Abonnenten DVD's per post zugesandt und quasi eine analoge Online-Videothek betrieben.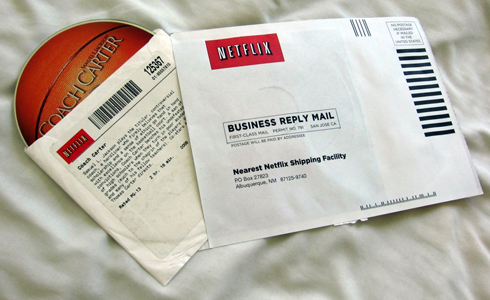 Die 'Netflix Rolling Road' Show war eine Art Wanderkino-Freiluftveranstaltung und von der Idee her ziemlich cool. Es wurden Filme gezeigt an den Orten an denen diese gedreht wurden oder an Orten mit besonderem Bezug zum entsprechenden Streifen.
Heute wäre sowas natürlich unvorstellbar. Der indie-retro Charme der Aktion wird im Clip unten deutlich. Niemand hat wohl damals gewusst, was aus Netflix einmal werden würde.
Übrigens: Netflix steht für Inter(Net) + Flix (dem amerikanischen Slang-Wort für Filme: "flicks"). Haben sie sich bis heute dran gehalten, nur in einem etwas anderen Maßstab. :)
Imagine watching 'Jaws' from a raft in the ocean just off the Martha's Vineyard beach where it was filmed . . . or watching 'Escape from Alcatraz' in the cell block where Frank Morris, played by Clint Eastwood, was locked up…This August, the Netflix Rolling Roadshow celebrates classic American movies by screening them at the locations they made famous. Each screening is an interactive special event (think scavenger hunts, road rallies, a high school prom, even spending the night on Alcatraz Island). Some screenings will also include cast reunions and question-and-answer sessions with the filmmakers." My favorite: Stanley Kubrick's "The Shining" at the Stanley Hotel in Estes Park, Colorado. That is going to be a surreal experience.
Netflix Rolling Roadshow(Coney Island)
(via metafilter)
*** Belong to the cool Kids! It's Easy: Follow this Blog on Social Media like Twitter, Snapchat or Instagram for more Content of from Zwentner.com & about my Life ***