Netzfischerei, 17.11.14 – natürlich klickrelevant!
Nach einer längeren Pause geht die Netzfischerei in die nächste Runde, aber keine Sorge, wir grooven uns schnell wieder ein!
Mit an Board sind diesmal ein paar frische und nicht ganz so frische Links der letzten Zeit! Alles ist jedoch wie immer höchst klickrelevant!
Viel Spaß und vergesst Euch nicht einen Kaffee einzuschenken :)
++++++++++++++++++
1,3 Milliarden Euro Umsatz in 40 Minuten!
Da könnte Jeff Bezos schonmal neidisch werden! War er bestimmt auch, als er die Umsätze des Chinesischen Online-Kaufhauses Alibaba am sog. Single Day, dem Kaufrausch-Fest der Chinesen, gesehen hat!
Wie eigentlich überall setzen die Protagonisten aus dem Land des Lächelns hier neue Maßstäbe. Ein Einblick in einen neuen Kapitalismus auf Speed!
gefunden bei Spiegel Online – Online Kaufrausch in China: Klick, Klick, Klick, Klick
 ++++++++++++++++++
Yosemite schlanker machen!
Dieses nette kostenlose Tool, namens Monolingual, für OSD Yosemite, löscht nach Bedarf, alle überflüssigen Systemsprachen aus Eurem OS und sorgt so für etwas mehr Speicherplatz. Wobei "etwas" gleich ein paar Gigabyte sein können! Super Sache!
(via ifun.de)
++++++++++++++++++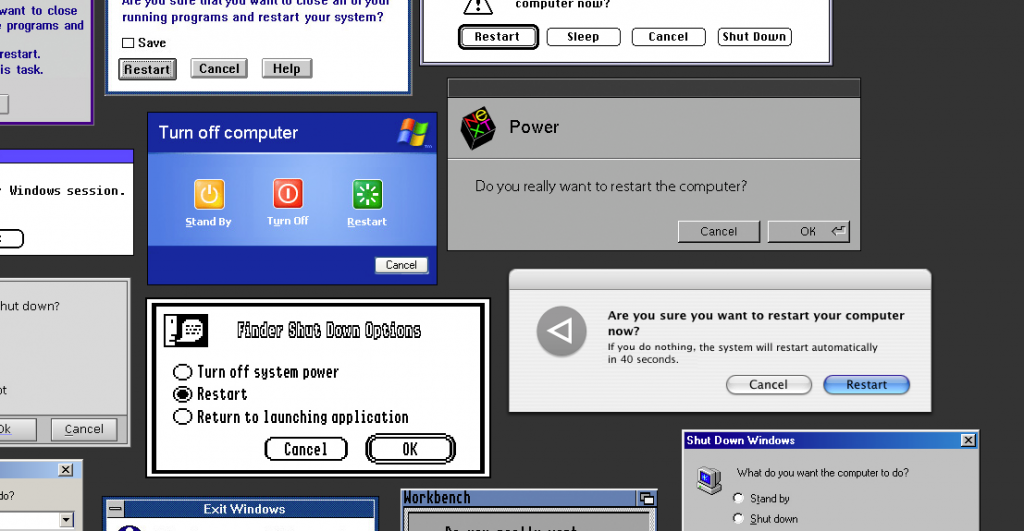 Wunderbarer Reboot!
Einen Reset können wir alle mal zwischendurch gebrauchen. Was die Welt der Computer angeht, haben wir in den den letzten 20 Jahren so einiges kommen und booten sehen! Einen verdammt coolen und interaktiven Rückblick gibt es hier!
(via Kraftfuttermischwerk)
++++++++++++++++++
The Bigger Picture!
Die Idee, dass Albumcover für die CD Version beschnitten werden müssen, liegt gar nicht mal so fern.
Schaut man sich diese berühmten Cover mal aus einer imaginären Vogelperspektive an, ist man aber doch ganz froh, dass wir manchmal nur einen Ausschnitt zu sehen bekommen! Wirklich gut gemacht :) (via Schlecky Silberstein)
klickt Euch durch: Album Covers – The Bigger Picture! 
++++++++++++++++++