nightnight.みんな ist ein Tool, mit dem man seine Website quasi mit einen 'Sendeschluss' versehen kann. Damit sich das Internet ein bisschen mehr so anfühlt wie damals im TV.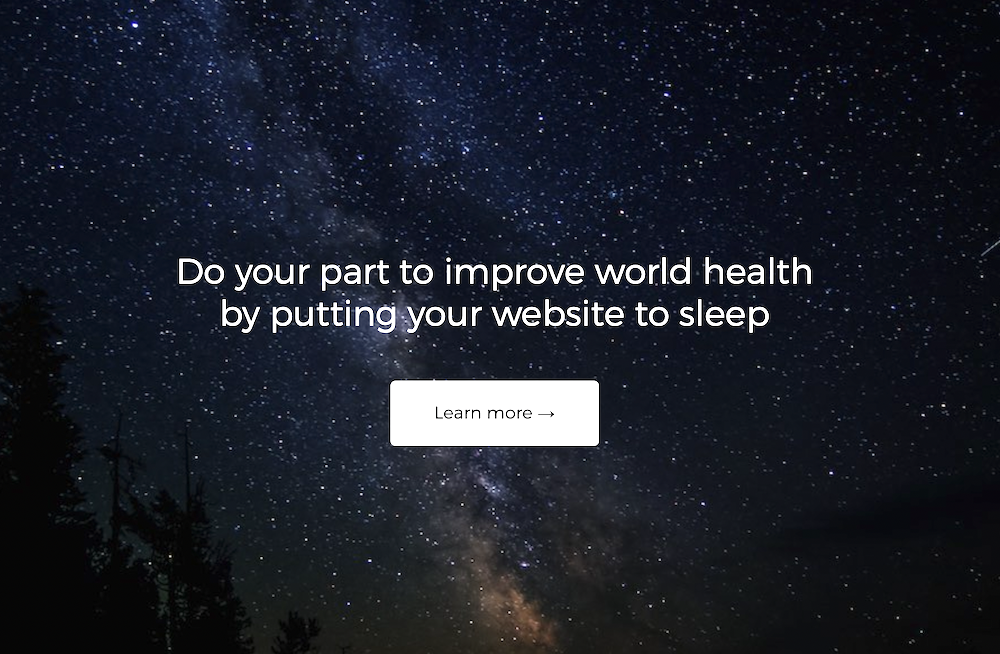 13.05.2021
Kann mich noch gut erinnern, als seinerzeit um kurz vor zwölf noch die Nationalhymne im Fernsehen lief und danach das gute alte 'Testbild' bis zum nächsten Morgen zu sehen war.
Passte natürlich noch nie so richtig ins Netz, denn das kennt bekanntlich keine Uhrzeiten. Die Idee eine lokale Website aber einfach mal zuzumachen, damit die Leute auch mal pennen gehen ist schon irgendwie reizvoll und hat sicher auch Anwendungsfälle.
nightnight.みんな (みんな is Japanese for "everyone") is a simple program that allows you to put your website to sleep at bedtime, encouraging your users to go to bed, better supporting their health, wellbeing, and happiness.
*** Belong to the cool Kids! It's Easy: Follow this Blog on Twitter, experience ZWENTNERS's Life on Instagram and listen to our Podcast about Vinyl ***