OPN: Magic Oneohtrix Point Never (Review)
Daniel Lopatin will mit seinem neuen Werk einen Strich unter das bisher geschaffene ziehen und erinnert sich zurück an die Zeit seiner Jugend in der er vorm Radio saß und seinen Lieblings US-Ostküstensender '106.7' hörte.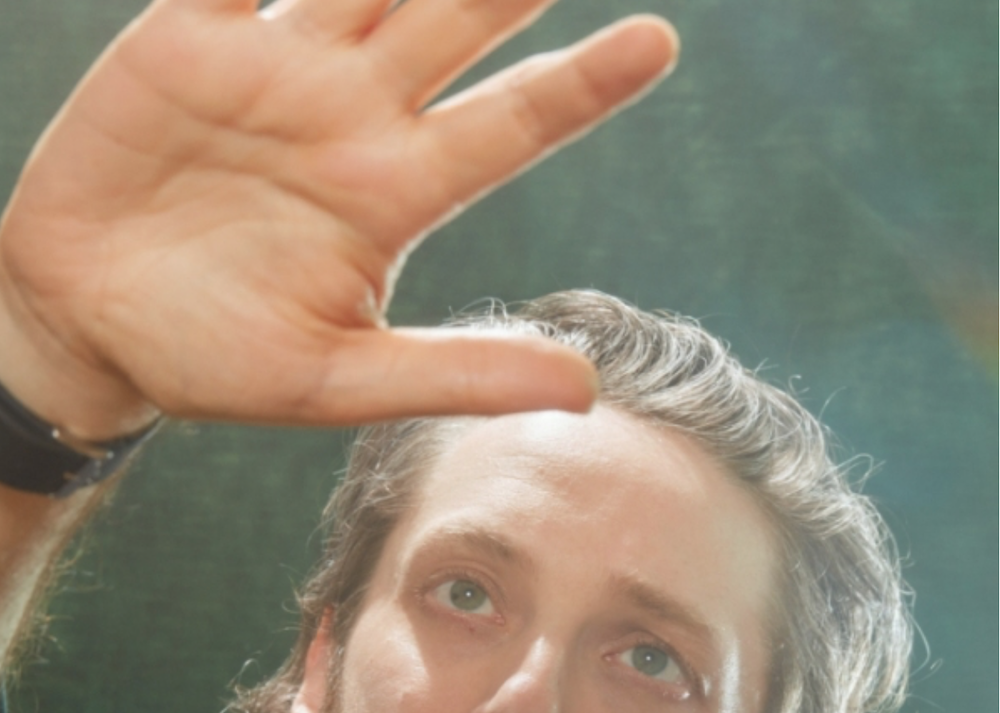 30.10.2020
Und so ist die neue Platte aufgemacht wie ein Nachmittag mit Tape Recorder vor dem Radio. Sog. 'Cross Talks' kündigen zwischendurch einen Wechsel der musikalischen Stimmung an, eben so wie eine neue Radiosendung. Zwischendurch browst OPN dann mit jeweils zwei bis vier Songs durch sein musikalisches Portfolio. Die 'Cross Talks' selbst Rahmen die Vielfalt der Musik für mich passend ein und man gleitet fast schon magisch durch die Tracklist.
'Cross Talk I' und die beiden in dieser ersten 'Suite' enthaltenen Titel wurden bereits zur Album-Ankündigung veröffentlicht. Auf 'Auto & Allo' hören wir sanfte Syntheziser autotune Vocals und aufgelockert klimperndes Gefrickel. 'Long Road Home' besticht durch einen treibenden Beat, den Gesang von Caroline Polacheck, verzerrt und gepitched irgendwio zwischen Engelszungen und Black Metal Screams a la 'Garden of Delete' (ja das geht gleichzeitig).
'Cross Talk II' startet mit 'I don't love you anymore' steigt mit flotten Drums ein und spätestens jetzt bemerkt man, dass wir es hier vielleicht mit dem gesangsorientiertesten Album in Lopatin's Diskografie zu tun haben könnten. Dazu kommen Breakbeats und sogar ein Gitarrensolo. In 'Bow Ecco' bekommen wir dann aber wieder nervöse Harfen mit melancholischen Rücksetzern, wie sie auch auf 'R Plus Seven' hätten erklingen können. 'The Weather Channel' gehört zu meinen persönlichen Highlights auf 'Magic Oneohtrix Point Never' und ist mit über sechs Minuten auch das längste Stück.
Ein Xylophon tropft  langsam und behutsam in seinen eigenen musikalischen Korpus und versetzt den Hörer dabei fast schon meditative Stimmung. Nach ca. vier Minuten wird das Ganze durch einen überraschend platzierten Rap von Kollaborateur 'Nolanberollin' unterbrochen und endet in verspielten Chiptunes und R'nB, großartig! 'No Nightmares' soll wohl die Hitsingle der Platte sein, denn hier singt niemand geringeres als Mit-Produzent TheWeeknd. Mir persönlich ist der song ein wenig zu flach, die Keyboards im letzten Drittel mag ich aber und sie erinnern an einige Instrumentalparts auf 'Zones without People'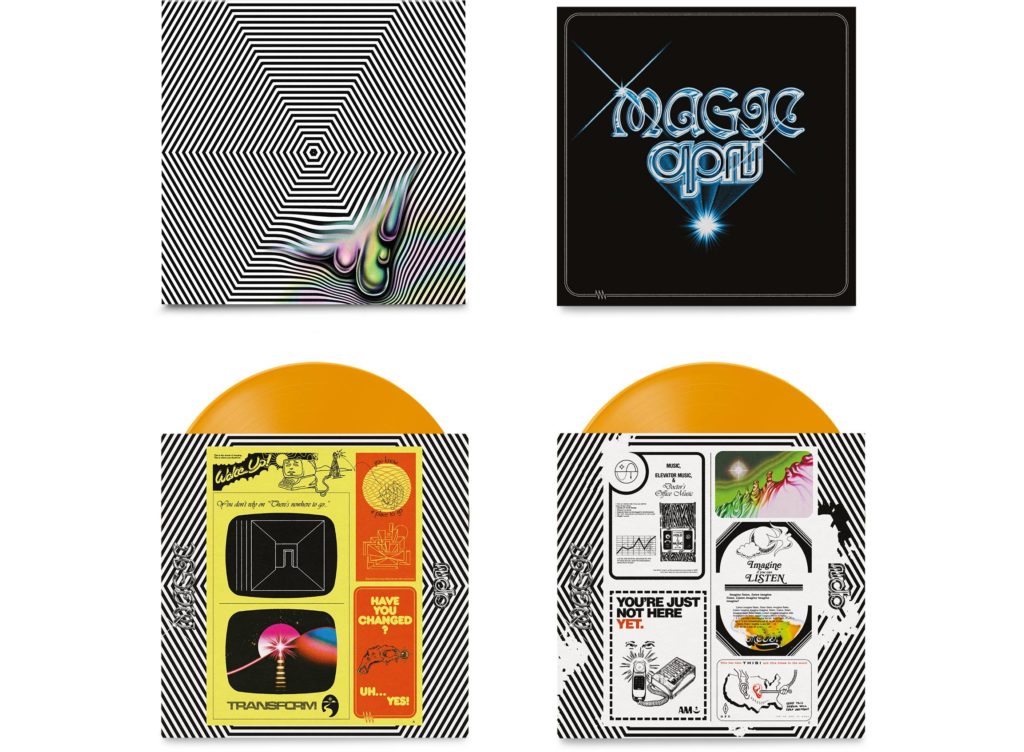 Ab 'Cross Talk III' hat mit 'Magic Oneohtrix Point Never' mich dann aber endgültig auf seiner Seite. 'Tales from the Trash Stratum' ist eine einfach nur eine wunderbare Instrumentalnummer, voller schillernder Überraschungen aus der Slushwave-Ecke. 'Answering Machine' hektisch und schräg, genauso wie 'Imago', dass sich anfangs in Loops ertrinkt und später wie kaputter Filmscore klingt. Ein Genre in dem Lopatin sich zuletzt mit den großartigen Soundtrack zu Uncut Gems austobte.
'Cross Talk IV' leitet den Abschluss von 'MOPN' ein und mit 'Lost but Never Alone' greift Lopatin in die Vaporwave Kiste und vielleicht auch ein kleines bisschen nach seinem früheren musikalischen Alias Chuck Person. Ein trauriger Song, untertourig und down gesampled mit epischem Ende. 'Shifting' baut irgendwie eine leicht Horror-mässige Spannung auf und wird unterstützt durch den Gesang von Alejandra Ghersi, besser bekannt als ARCA. Der Song ist wirklich stark, aber eindeutig zu kurz geraten. Den Ausklang machen 'Wave Idea' und Nothing Special' zwei typische und eher gemächliche OPN Tracks, gefühlt aus der 'Age of' Era.
Lopatin hat die Platte mitten in der Pandemie fertiggestellt, was das Ganze sicherlich nicht gerade einfacher gemacht hat. Ist ihm der Rundumschlag gelungen? Grundsätzlich würde ich sagen ja. Vielleicht fehlt ein wenig die nicht ganz so massenkompatible Seite seiner Drone Sachen, allen voran meine ich hier den Einfluss von 'Returnal'. Insgesamt geht das Konzept jedoch mehr als auf. Man könnte sagen OPN hat sich verpuppt und kann mit dem nächsten Album mal wieder alles werden was er möchte.
Hätte es dieses Werk dafür gebraucht? Sicherlich nicht, denn wenn es einen Künstler gibt der eigentlich mit jeder neuen Veröffentlichung überrascht hat, dann ist das wohl Daniel Lopatin. Trotzdem haben wir hier so etwas wie eine kleine Hommage Oneohtrix Point Never's an sich selbst, und eine enorm gelungene möchte ich meinen. Ein tolles Album!
'Magic Oneohtrix Point' Never ist auf WARP erschienen und gibt's unter anderem auf 'orangem' Vinyl.
Oneohtrix Point Never - The Whether Channel (Official Audio)
*** Belong to the cool Kids! It's Easy: Follow this Blog on Social Media like Twitter, Snapchat or Instagram for more Content of from Zwentner.com & about my Life ***