Kommt ungefähr 25 Jahre zu spät für mich und hätte seinerzeit vielleicht das Zeug dazu gehabt mich vom LEGO-Geek zu Playmobil zu wechseln (zumindest kurzzeitig).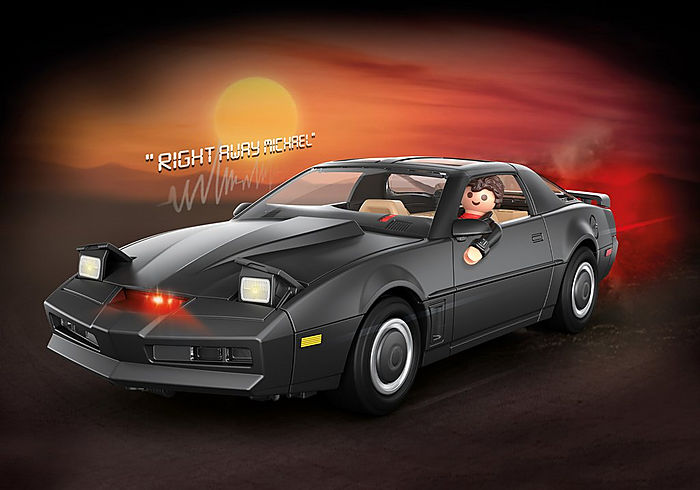 12.01.2022
Playmobil bringt dieses Jahr einen Knight Rider Set mit Figuren von Michael Michael Knight, Bonnie Barstow und Devon Miles. K.I.T.T. kann ein paar Sprüche abspielen, sein Nummernschild wechseln und das Harttop abnehmen.
K.I.T.T. – the iconic vehicle from the classic 80s series complete with electronic features and highly detailed interior. Touch the bonnet to hear original voice clips of K.I.T.T. and operate the scanner light. Includes Michael Knight, Devon and Bonnie and accessories.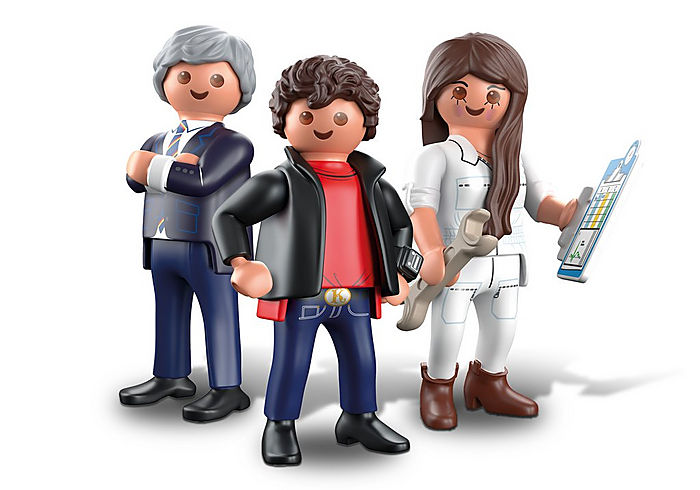 *** Belong to the cool Kids! It's Easy: Follow this Blog on Twitter, experience ZWENTNERS's Life on Instagram and listen to our Podcast about Vinyl ***