QuarantineChat bietet kostenlose IP Telefonate über iPhone und Android mit zufällig ausgewählten Fremden, die sich in häuslicher Quarantäne befinden. Und irgendwie tun wir das doch alle:

17.03.2020
Der Service ist auf der IP-Telefonie Plattform Dialup aufgesetzt, dass App man sich auf dem Phone installieren muss. Danach bekommt man länderspezifisch und random Telefonate zugespielt.
Ich bin seit gestern angemeldet und wurde bereits einmal angerufen. Ehrlich gesagt lag ich da aber gerade im Bett und bin nicht dran gegangen. Vielleicht war aber auch der Lagerkoller noch nicht groß genug. Nächstes Mal ?
We simulate the magic of having a surprise conversation with someone—something that is becoming increasingly rare during the times of a viral epidemic. Get calls at random times and get paired with another person in a one-on-one. Talk about anything: what you're cooking for dinner, your dreams, or the global economy. …While people can still talk to their friends and family virtually, the experience of spontaneously talking to a stranger is now missing from many of our lives.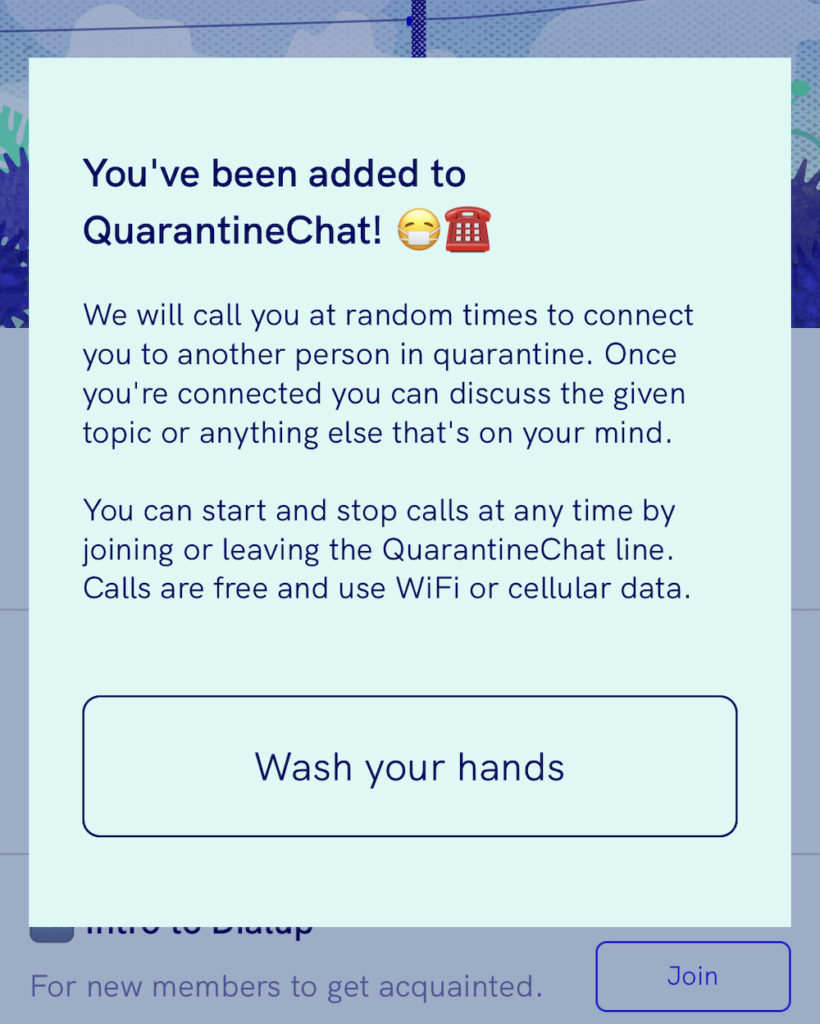 *** Belong to the cool Kids! It's Easy: Follow this Blog on Social Media like Twitter, Snapchat or Instagram for more Content of from Zwentner.com & about my Life ***