Rainy Night Coffee Shop Tunes ☕️
Stundenlange Chillout, Coffe-Shop, Lo-Fi und Ambient Videos gibt es auf YouTube in einen unerschöpflichem Ausmaß.Wenn mir ein besonders schönes Exemplar vor die Füße fällt poste ich es hier trotzdem.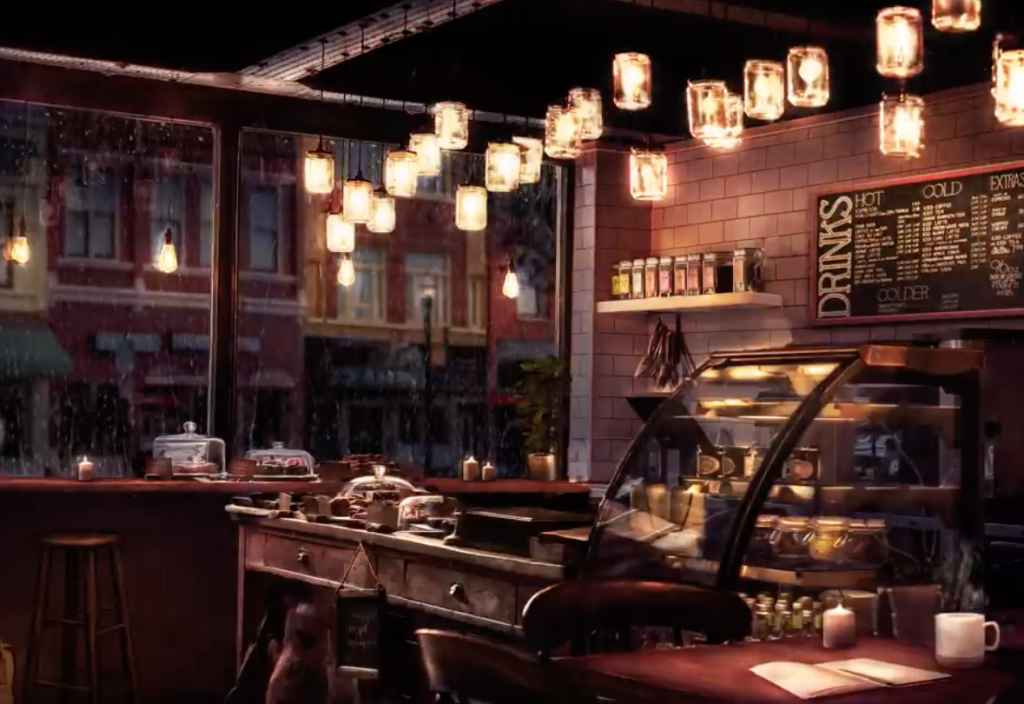 10.07.2020
Ist nice, überzeugt euch selbst. Ihr braucht nur ca. 8 Stunden Zeit. ?
Enjoy a cup of coffee in this Rainy Night Coffee Shop Ambience with relaxing jazz music, rain sounds, and other ambient coffee shop background noises. Bring a book, your work, or fall asleep with this relaxing ambience video. Watch the heavy rain outside the windows and listen to the soothing sounds of smooth jazz playing in the background. This relaxation video is 8 hours long so you can play it all day while you work or through the full night if you plan to use this as a cafe sleep ambience video. Listen closely and you will hear subtle ambient cafe sounds like hushed conversation and clinking dishes from the other coffee shop customers.
Rainy Night Coffee Shop Ambience with Relaxing Jazz Music and Rain Sounds - 8 Hours
*** Belong to the cool Kids! It's Easy: Follow this Blog on Social Media like Twitter, Snapchat or Instagram for more Content of from Zwentner.com & about my Life ***