Rob Zombies take on 'The Munsters'
Neo-Gore Meister Rob Zombie versucht sich an einem Remake von 'The Munsters' und entgegen seiner sonstigen filmischen Werke scheint dieses hier völlig jugendfrei zu werden.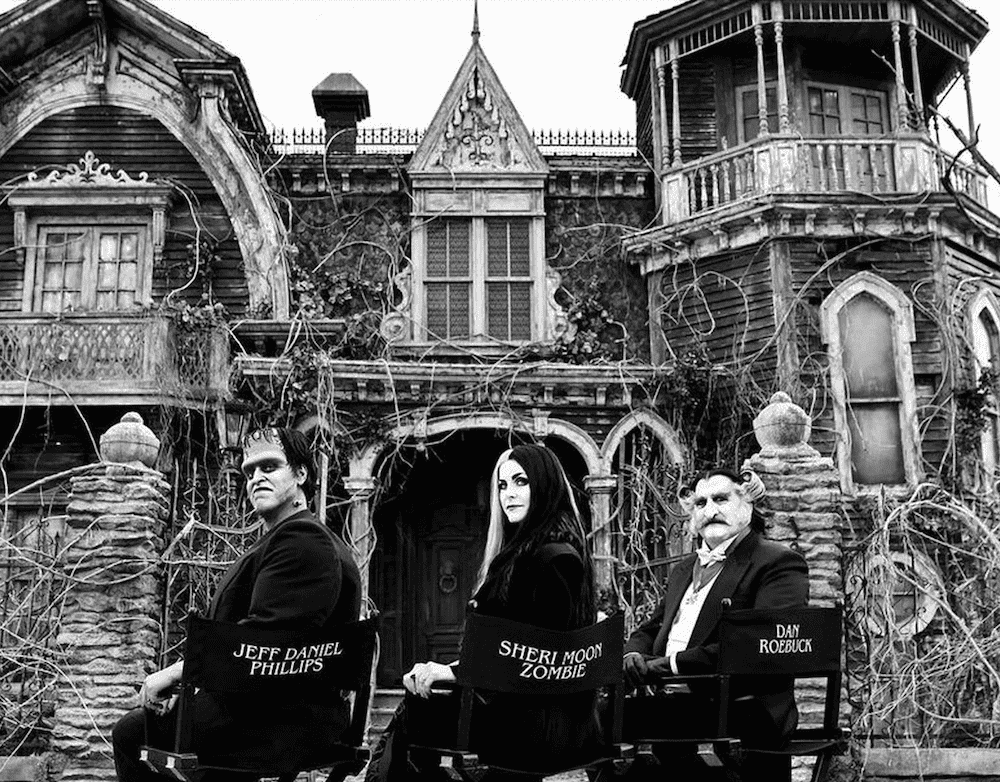 09.06.2022
Man darf sich ausprobieren und es wäre nicht das erste Mal wenn einem Horror- und Metzel-Regisseur Mainstream-Würdem im Kino zu teil werden würden. Ich sage nur Sam Raimi oder Peter Jackson. Obwohl ich mir nicht wirklich vorstellen kann das Zombie die Kunstblut-Eimer für immer an die Seite stellen wird.
Ziemlich viel Spaß sollten die Dreharbeiten aber dennoch gemacht haben. Wer genau hinsieht erkennt bereits im Trailer einige von seinen Stammschauspielern, so z.B. Sheri Moon Zombie (Rob's Ehefrau) als Lily Munster oder Daniel Roebuck als Grandpa.
Der Film soll im Herbst in die Kinos kommen…
Rob Zombie writes and takes the directors chair for the return of The Munsters from Universal 1440 Entertainment! Check out this teaser for the perfect combination of nostalgia and electric new talent. With Rob Zombie running the show you KNOW it's going to be epic.
The Munsters | Rob Zombie Vision (Written & Directed) | Teaser Trailer
*** Belong to the cool Kids! It's Easy: Follow this Blog on Twitter, experience ZWENTNERS's Life on Instagram and listen to our Podcast about Vinyl ***