Mein Ziel ist es Euch jeden Tag, bis zum Baumfest einen 'geekiges' Weihnachtsprodukt oder ein besinnliches X-Mas Netzfundstück zu präsentieren. Es ist also alles so wie immer, nur eben mit Weihnachten. Willkommen zum Geek-Advent 2019 ??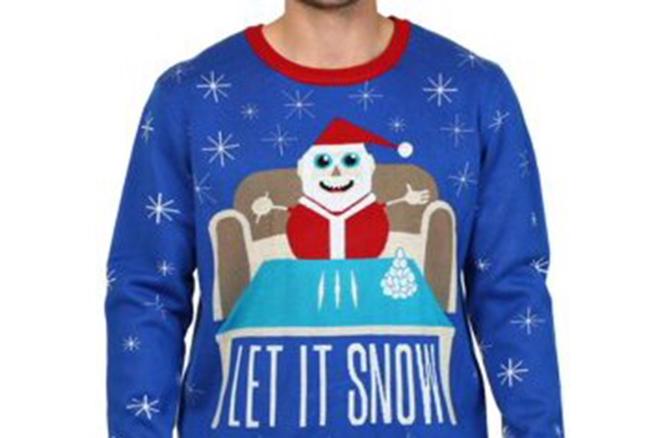 ??? Türchen 12:???
12.12.2019
WalMart Canada hatte diesen weihnachtlichen Pullover im Programm, auf dem der Weihnachtsmann vor einem Tisch mit drei Lines Koks sitzt, mit einem Dollar Röllchen in er Hand, bereit zum sniffen. Darunter der Text "Let it Snow"
Nach diversen Kundenbeschwerden haben sie den aus dem Programm genommen und auch ein Entschuldigungs-Statement veröffentlicht.
These sweaters, sold by a third-party seller on Walmart.ca (our website in Canada), do not represent Walmart's values and have no place on our website. We have removed these products from our marketplace. We apologize for any unintended offense this may have caused. These sweaters were not offered on Walmart.com in the U.S.
Ok, kam also von einem Drittvermarkter ??  Die Publicity, behält WalMart trotzdem, muss aber auch damit leben, dass die Bilder sowie die nicht minder zum schmunzeln (oder aufregen) geeignete Artikel Beschreibung für immer im Netz bleiben werden. Das Internet vergisst eben auch nicht an Weihnachten.
*** Belong to the cool Kids! It's Easy: Follow this Blog on Social Media like Twitter, Snapchat or Instagram for more Content of from Zwentner.com & about my Life ***