'Halloween Sounds from the Upside Down' – Oh man, bitte nicht noch eine 'Stranger Things' Vinyl
Pünktlich zu Halloween werden Stranger Things Fans natürlich zur Kasse gebeten. Mit dieser insgesamt dritten Vinyl Veröffentlichung  zur zweiten Staffel des Netflix Hits (die unzähligen Farb-Varianten mal ganz außen vor gelassen), bin ich dann mal raus.
27.09.2018
Ja ihr hört mich stöhnen aber na klar: Grundsätzlich heißt es natürlich "Jedem das Seine". Bei den Titeln auf Halloween Sounds from the Upside Down handelt es sich um Bonustracks zum OST von Staffel 2, die seinerzeit exklusiv auf Apple Music gestreamt wurden.
Auch wenn ich die Arbeit vom Kyle Dixon und Michael Stein durchaus schätze und bislang alle Stranger Things Vinyl's im Regal stehen habe, werte ich das hier aber doch als einen Fan-Melkversuch.
Kurz vor Halloween und als Anheizer für die dritte Staffel sicherlich ziemlich aussichtsreich für die Merchandise Erlöse aber dennoch: Der Name des Albums könnte aber kaum peinlicher sein und die "kürbisfarbene" Vinyl setzt hier nochmal das i-Tüpfelchen an Abgedroschenheit oben drauf.
Und mal ehrlich: Es gibt wirklich glorreiche Soundtracks da draussen, zu Filmen die in jeder Hinsicht legendär, historisch und bahnbrechend sind, die sich viel eher eine zweite oder in diesem Fall sogar dritte Score Compilation verdient hätten.
Es gab Zeiten da hätte ich mir nicht vorstellen können, mir den Soundtrack zu einer Serie zu kaufen und schon gar nicht einen Soundtrack zu nur einer Staffel einer Serie. Kaum zu glauben, dass ich inzwischen schon zwei Soundtracks zu einer einzigen Staffel einer Serie gekauft habe. Aber beim besten willen: Einen dritten kaufe ich nicht…
Wie gesagt, nix gegen Stranger Things und ganz bestimmt jedem das Seine:  Aber ich bin dann mal raus!
Stranger Things: Halloween Sounds from the Upside Down hier oder hier vorbestellt werden.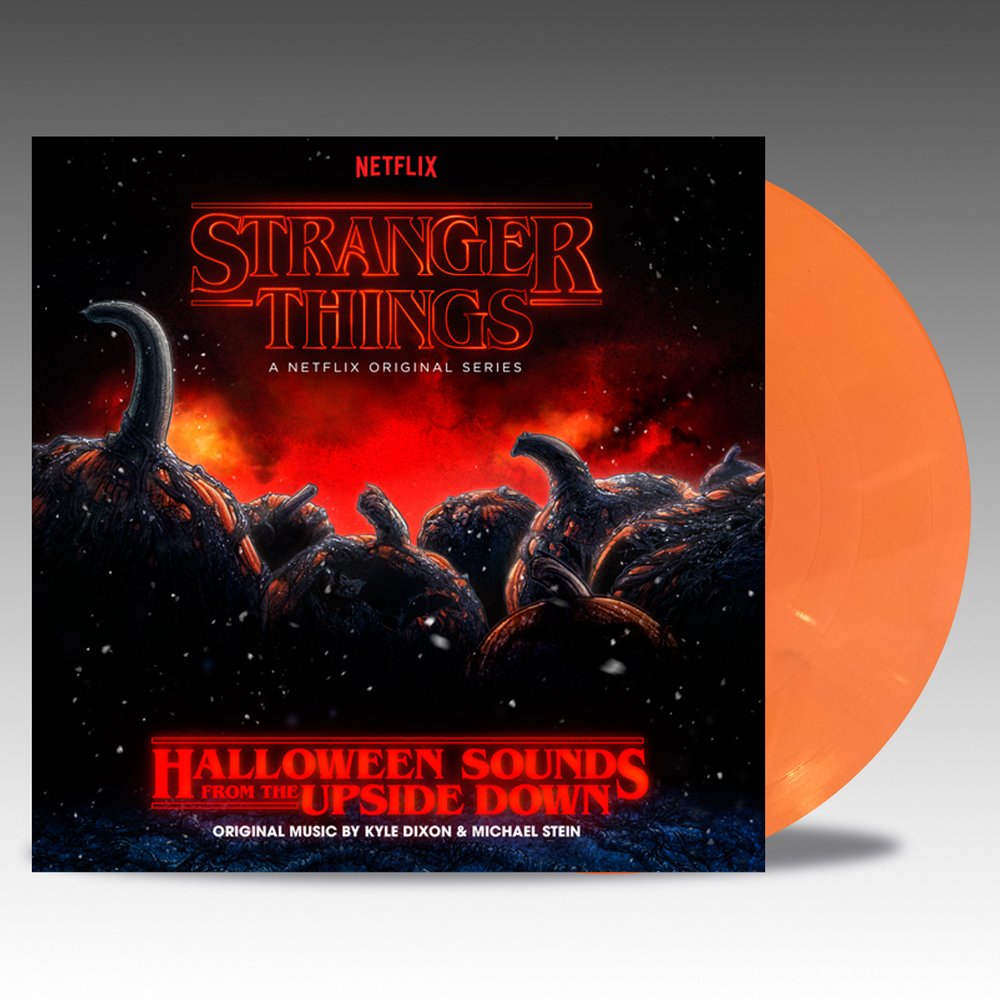 *** Belong to the cool Kids! It's Easy: Follow this Blog on Social Media like Twitter, Snapchat or Instagram for more Content of from Zwentner.com & about my Life ***