The Electric Lady – Janelle Monáe ist zurück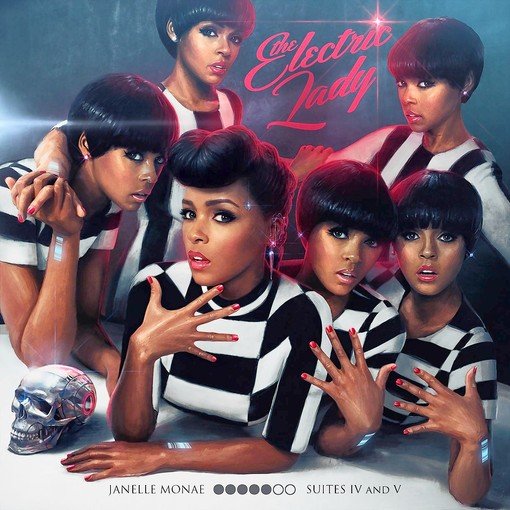 Vor gut Drei Jahren gelang Janelle Monáe mit The Archandroid eine stilistische Neuerfindung der ausgetretenen Soul und R'n'B Pfade. Suchte sie 2010 ihre popkulturellen Referenzen noch bei Fritz Lang und Donna-Haraway, taucht "The Electric Lady" ab in die 60er Jahre.
Ja die Erwartungen an dieses Album waren hoch, ich denke dieser Anspruch kann gehalten werden. In der Kritik kommt "The Electric Lady" ebenfalls gut weg. (lese hier) oder  (hier)
Ich höre auf jeden Fall begeistert zu und mir vermittelt sich der Eindruck, das auch dieses Album ziemlich lange in meiner Playlist verweilen wird.
The Electric Lady ist meine Platte des Septembers und eine ausdrückliche Empfehlung!
[soundcloud url="http://api.soundcloud.com/tracks/89023473″ params="" width=" 100%" height="166″ iframe="true" /]
[soundcloud url="http://api.soundcloud.com/tracks/106269030″ params="" width=" 100%" height="166″ iframe="true" /]