The Kung Fu Master is a really bad Mortal Kombat clone featuring Jackie Chan
Im Jahr 1995 befand sich der Erfolg des Brutalo Beat'em Ups Mortal Kombat auf seinem Höhepunkt und alle Welt staunte über das fotorealistische Motion Capturing Verfahren auf dem die Grafik des Games basierte. Grund genug für Jackie Chan an einer durchaus fürchterlichen Trittbrettfahr-Kopie des Kassenschlagers mitzuwirken.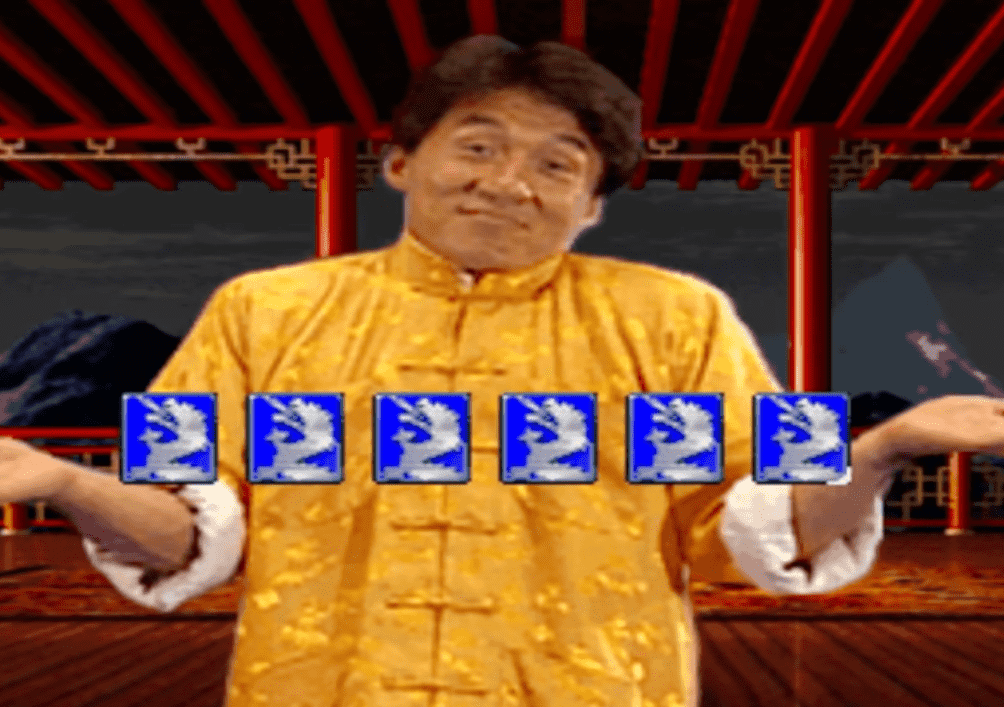 30.05.2022
Jackie himself hat einen Avatar genauso wie einige der Stammschauspieler aus seinen Filmen. Muss eigentlich eine ganz coole Sache für den Staff gewesen sein und auf jeden Fall nice auf ewig in in Arcade Game gebannt zu werden. Das heißt aber natürlich noch lange nicht, dass 'The Kung Fu Master' das über die japanische Softwareschmiede Kaneko vertrieben wurde, auch wirklich gut ist.
Ehrlich gesagt ist der Klon-Faktor schon fast so hoch das man beim schauen des unten verlinkten 'Longplays' nach ein paar Minuten im Fremdschäm-Modus verharrt. Es gibt Mortal Kombat Gedächtnis-Blutfontänen und sozusagen auch Fatalities. Trotzdem bleibt das Ganze irgendwie jugendfrei. Und wenn Jackie mal eine Runde verliert macht er sogar noch blöde Witze.
Ehrlich das ist ganz harter Trash, von dem ich bisher nicht wusste dass er existiert. Aber irgendwie freue ich mich auch drüber :)
Like Mortal Kombat, the game uses the concept of digitized sprites for it's characters. The main draw of the game is of course Jackie Chan himself, and he is also the producer of it. Other actors from his movies are featured here as well. As well as the fighting system, the game also incorporates some of the "hype" features (back at the time) into it, such as blood and finishing moves. However, these "finishing moves" are more like unique KO animations, and nowhere near as extreme as the ones found in Mortal Kombat 2. The general gameplay, despite being a 4-button game, could possibly be described as SSF2 or Fighter's History with chain combos.
Jackie Chan: The Kung-Fu Master [Arcade] - play as Jackie Chan (Five Animal Fist)
(via)
*** Belong to the cool Kids! It's Easy: Follow this Blog on Twitter, experience ZWENTNERS's Life on Instagram and listen to our Podcast about Vinyl ***