Trackers: The Sound of 16-Bit
'Soundtracker' waren größtenteils selbst gecodete Programme der Democene der 90er Jahre, mit denen z.B. häufig die großartige musikalische Untermalung von 'KeyGens' für (gecrackte) Software realisiert wurde. Der Einfluss von Tracker-Music schlug aber noch wesentlich höhere Wellen.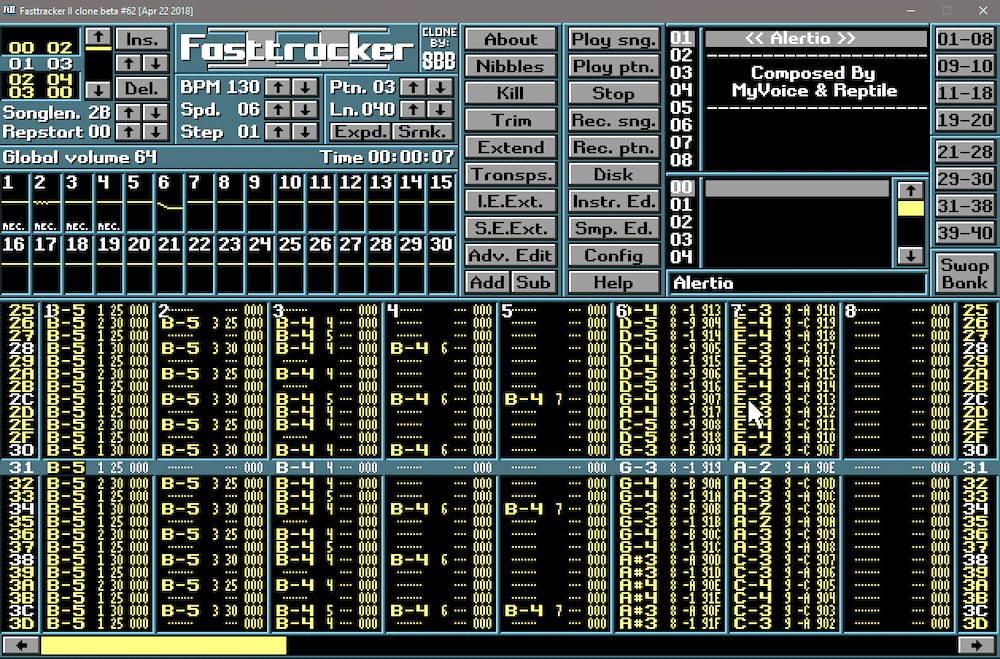 24.11.2021
Richtig in Schwung kam das Ganze erst durch erscheinen des AMIGA500. Die Werke der Demoscene generierten ihre eigenen Szene-Größen, von denen viele noch heute aktiv sind. In den darauf folgenden Jahren sollte die Art und Weise elektronische Musik von Zuhause zu produzieren von Grund auf den Kopf gestellt werden.
Nach dem Mainstream-Durchbruch von Tools wie 'Faststracker' fingen Bands wie 'The Prodigy' oder 'Aphex Twin' an damit herumzuspielen. Tracker-Music schaffte es aber auch in erfolgreiche Videospiele wie Doom oder Unreal.
Ein sehr gut recherchierter 'deep-dive' in die vielleicht früheste Form der Nerd-Musik überhaupt. 💗
Trackers: The Sound of 16-Bit
*** Belong to the cool Kids! It's Easy: Follow this Blog on Twitter, experience ZWENTNERS's Life on Instagram and listen to our Podcast about Vinyl ***