'They Live' Action Figures
'They Live' Action Figuren, samt OBEY TV Attrappe, OBEY Tageszeitung und Handgelenk-Teleporter von NECA. Sollen ab Halloween diesen Jahres verkauft werden.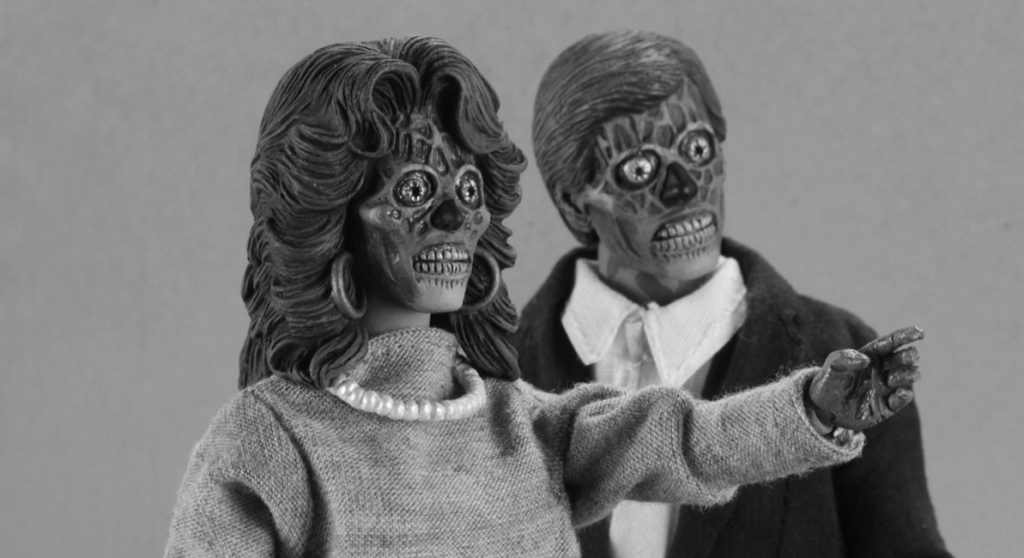 26.06.2019
Werden $69 Dollar kosten und vermutlich für uns importiert werden müssen…
Consume! Obey! A truly underrated movie of the '80s, They Live had a fun sci-fi premise hiding a deeper social commentary about the manipulation of the masses via advertising. Horror master John Carpenter directed the film about a ruling class of aliens hiding in plain sight and controlling the people via subliminal signals in media and commercials. For the first time ever in action figure form, see the aliens as they really are without the aid of technical sunglasses in this clothed action figure set, featuring a male and female alien. Both figures come with the wristwatches that transport them to the alien command center, as well as television, magazine, newspaper and necklace accessories. Window box packaging.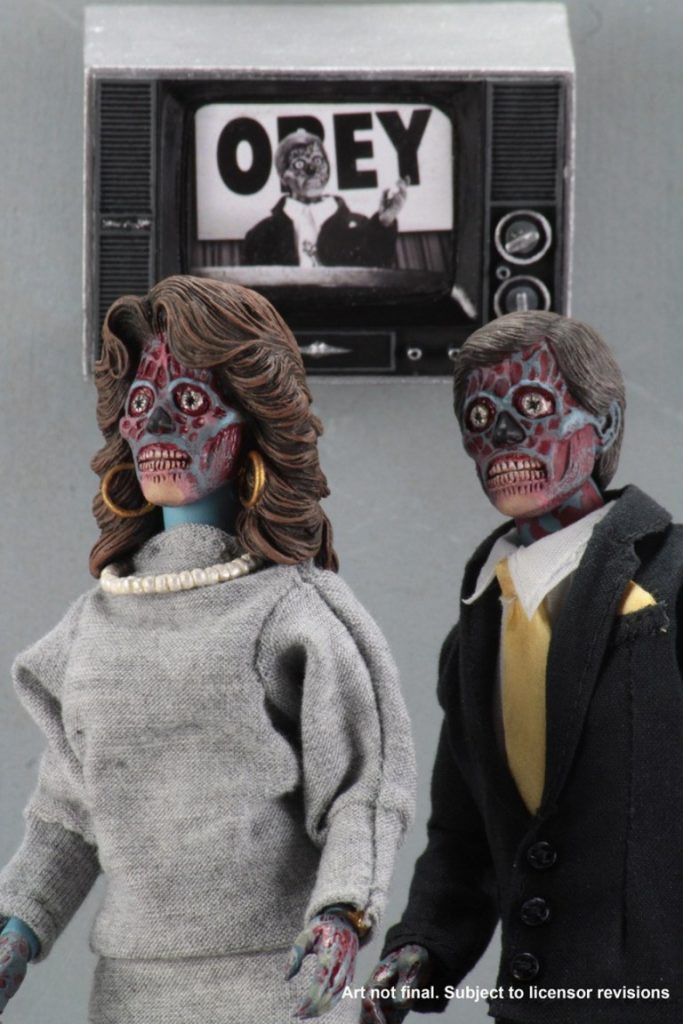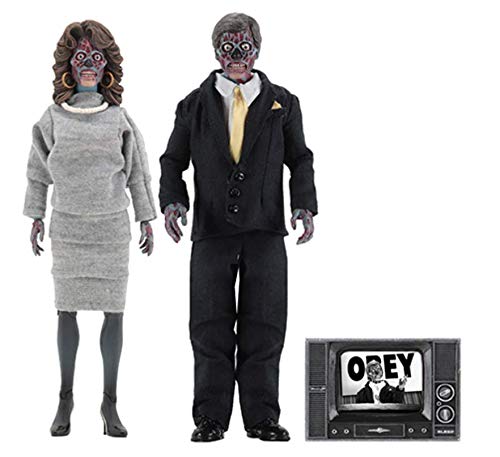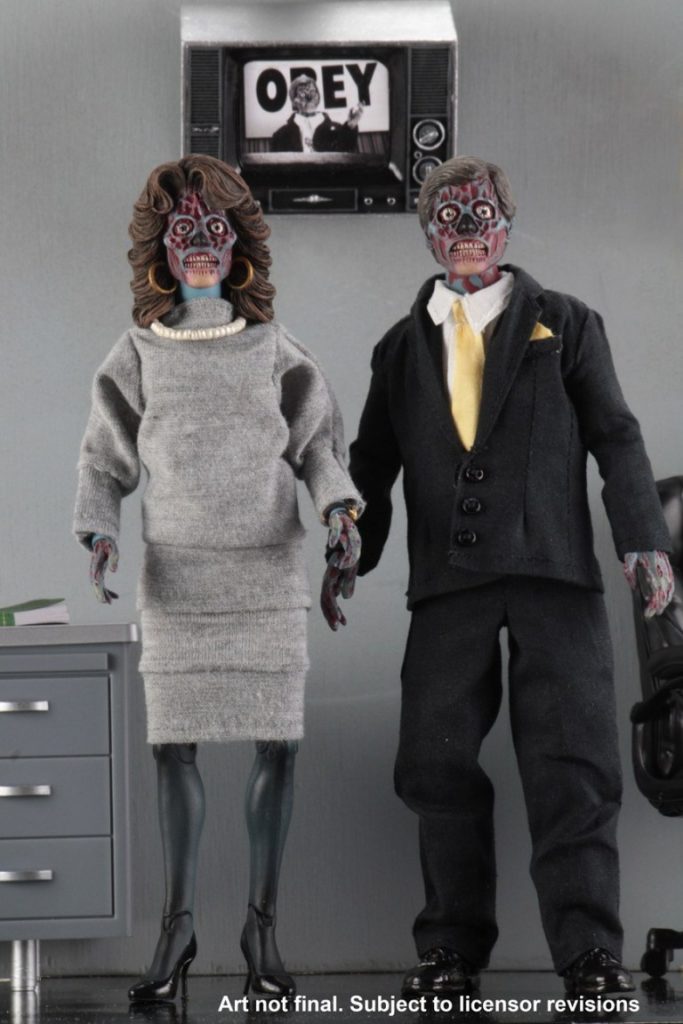 (via boingboing // gameraboy)
*** Belong to the cool Kids! It's Easy: Follow this Blog on Social Media like Twitter, Snapchat or Instagram for more Content of from Zwentner.com & about my Life ***