This is why we remember Pixel Games to look better than today's Emulations
Habt ihr euch schonmal gefragt, warum ihr viele der guten alten 16Bit-Games wesentlich besser aussehend in Erinnerung hattet als wenn ihr sie heutzutage via Emulator spielt? Hier ist einer der Gründe: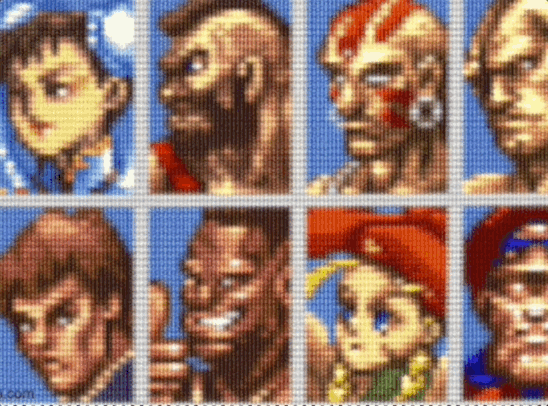 06.01.2022
Den leider sehr eingeschränkten Farbraum den Konsolen wie das Sega Mega Drive oder das Super Nintendo darstellen konnten, wurde mit einer Technik namens Dithering begegnet. Dazu werden unterschiedliche einzelne Pixel-Farbverläufe bewusst quasi quer übereinander gelegt und vermischt.
Die "Pixelhaufen" werden dann anschließend unscharf gemacht und das Wiederrum geschieht aktiv durch das Video-Encoding auf dem Grafikchip der entsprechenden Konsole. Die 16Bit Kästen wurden in der Regel an 4:3 Röhrenfernseher mittels Scart-Steckverbindung (das Ding da unten) angeschlossen und erhielten dann ein sog. Composite Video Signal von der Konsole. Über dieses Signal wurden die später auf der Mattscheibe sichtbaren Pixel dann verschwommen dargestellt und erzeugten den optischen Effekt einer höheren Auflösung (natürlich war es alles andere als das) sowie gefühlt mehr Farben.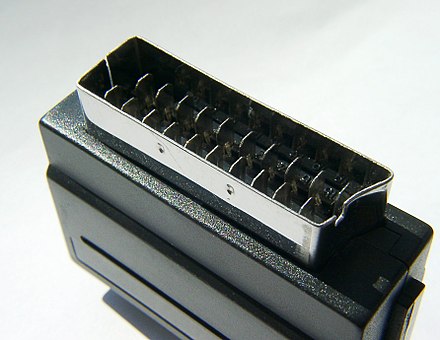 Wer die Klassiker heutzutage auf hochauflösenden Displays spielt bekommt dann einfach nur 'nicht verschwommenes Dithering' zu sehen und das sieht halt einfach wesentlich pixeliger aus. Im Clip unten sieht man den Effekt nochmal an einem prominenten Beispiel aus Sonic the Hedgehog auf dem Sega Mega Drive (Genesis).
Man lernt nie aus Freunde, man lernt nie aus…
Dithering on the Sega Genesis with Composite Video
(via)
*** Belong to the cool Kids! It's Easy: Follow this Blog on Twitter, experience ZWENTNERS's Life on Instagram and listen to our Podcast about Vinyl ***