Trippy Star Trek Worshipping
Allison Pregler macht viel aber vor allem himmelsgleiche Baywatch Recap's. Der Moment in dem sie sich der Original-Star Trek Serie widmete, ist aber mindestens ebenfalls ein Eintrag in das große Gaga-Buch des Internets.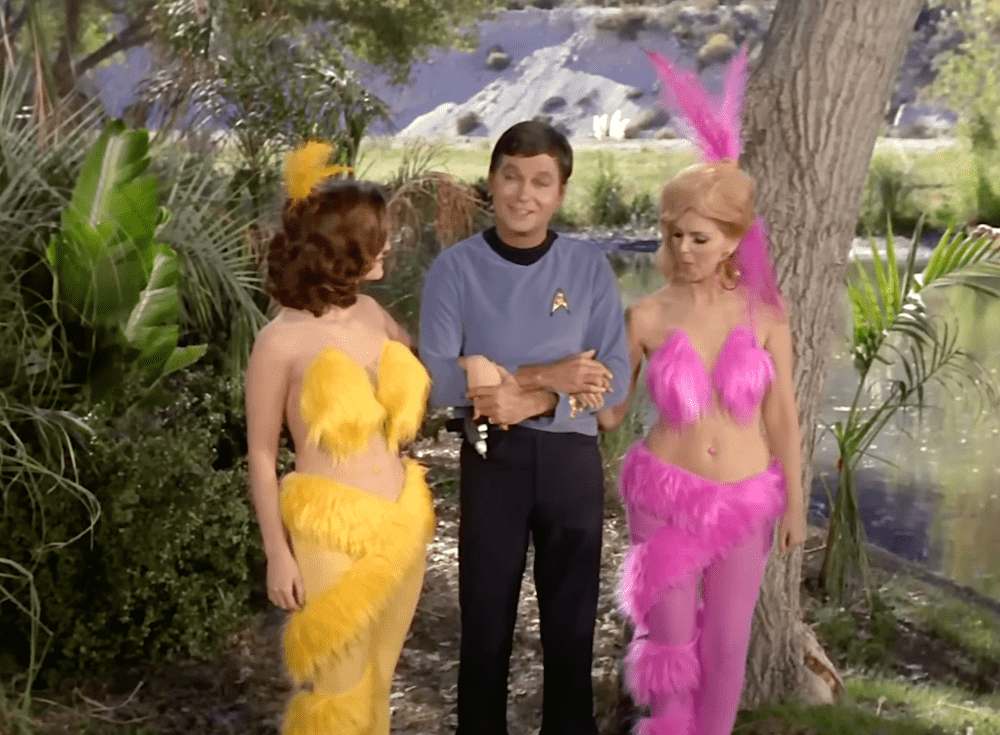 18.01.2023
Halten wir nochmal fest: Die Original Star Trek Serie war tief getränkt in liebevollen Wahnsinn. Und dieser Clip ist nichts als die wohlverdiente Ehrerbietung dafür :)
It's hard to tell that the episode with a giant rabbit, samurais, tigers, and Kirk's strange Irish bully was just written as they were filming. Uh, furry bikini babes?

This great video is a great reminder that Star Trek is sometimes just about some random weird stuff that happened in space.
The Star Trek Episode They Just Made Up As They Went Along (Shore Leave)
*** Belong to the cool Kids! It's Easy: Follow this Blog on Twitter, experience ZWENTNERS's Life on Instagram and listen to our Podcast about Vinyl ***