Using data to determine if 'Die Hard' is a Christmas movie
Stephen Follow hat die Faxen dicke und will endlich und ein für alle Mal allen anderen da draussen beweisen, dass 'Die Hard' ein Weihnachtsfilm ist. Dazu nutzt er die Macht der Statistik. ??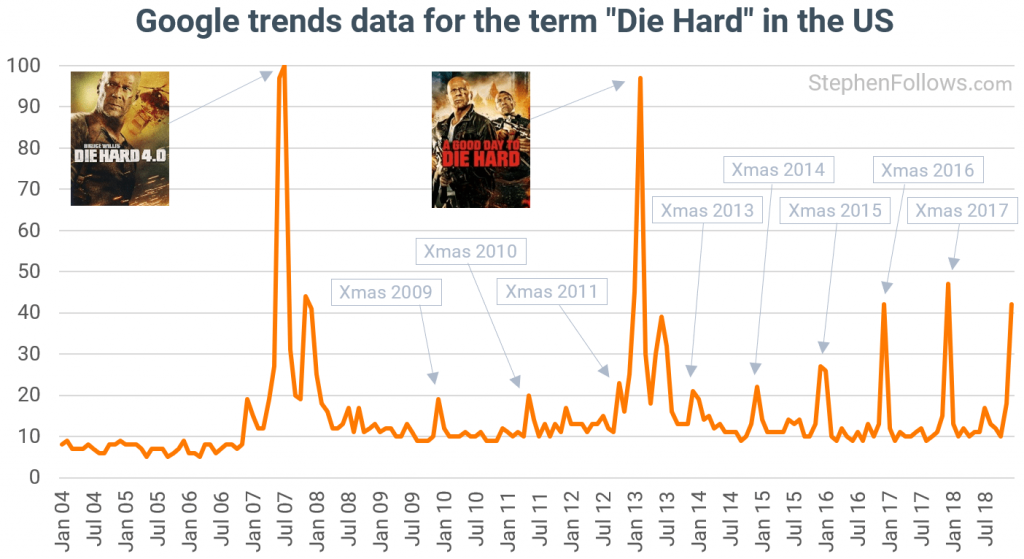 21.12.2018
Beim Lesen hab ich mit nicht das eine oder andere Mal geschmunzelt, sondern auch zufriedenstellend genickt. 'Die Hard' mag nicht als Weihnachtsfilm auf dem Reißbrett entstanden sein, doch die Daten beweisen: Es gab definitiv an der Produktion beteiligte Menschen, die dem Film einen gewissen Drill in die Richtung gegeben haben.
Und die ganzen Jahre der Rezeption, haben 'Die Hard' inzwischen längst in den Köpfen der Menschen zu einem Weihnachtsfilm gemacht. Auch das ist interessant.
Like it or not, the association between Die Hard and Christmas is fast increasing and in years to come its Christmassyness will be beyond question. Future generations will read in wonder that Die Hard was ever thought not to be a Christmas movie and articles such as the one you're reading now will be seen as nothing but a massive waste of everyone's time. Imagine that!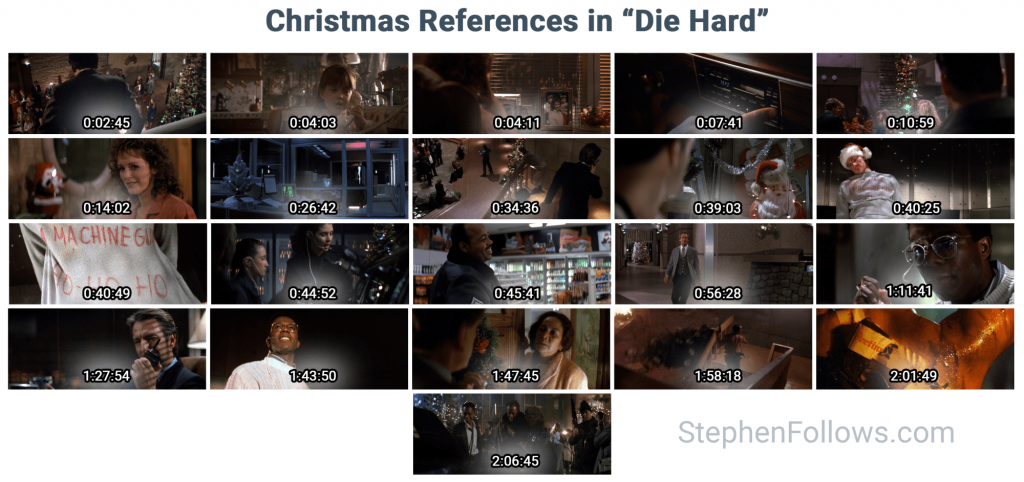 (via mefi)
*** Belong to the cool Kids! It's Easy: Follow this Blog on Social Media like Twitter, Snapchat or Instagram for more Content of from Zwentner.com & about my Life ***