Virtual Currency Girls ( 仮想通貨少女) Neue japanische Idol-Group will über Kryptowährungen aufklären
Die Virtual Currency Girls (jap. Kaso Tsuka Shojo) haben sich zur Aufgabe gemacht das Boom-Thema 'Crypto Currencies' an ihre Fans heran zu tragen. Ihre Alter Egos sind z.B 'Ripple', 'NEO' oder 'Ethereum'.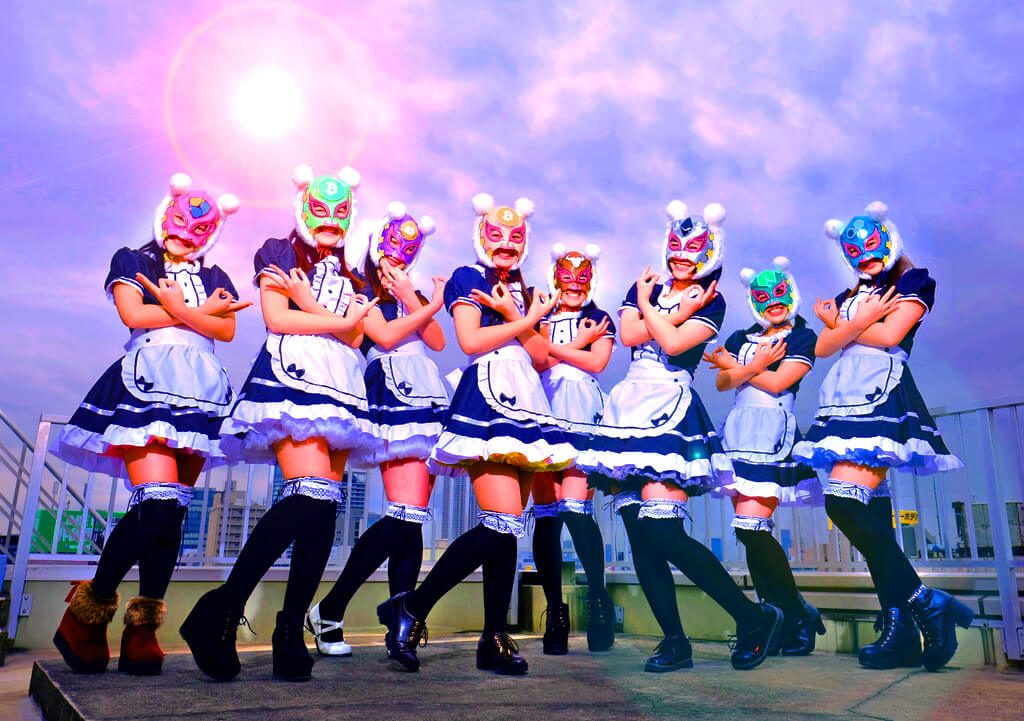 08.01.2018
Richtig die Mädels haben sich je den Namen einer Kryptowährung gegeben. Die Bandleaderin Rara Naruse z.B. nennt sich 'Bitcoin Cash'. Neben den bereits erwähnten sind auch noch Cardano, MonaCoin und natürlich Bitcoin mit von der Partie. Als Erkennungsmerkmal tragen sie Wrestler-Masken mit dem jeweiligen Kryptosymbol.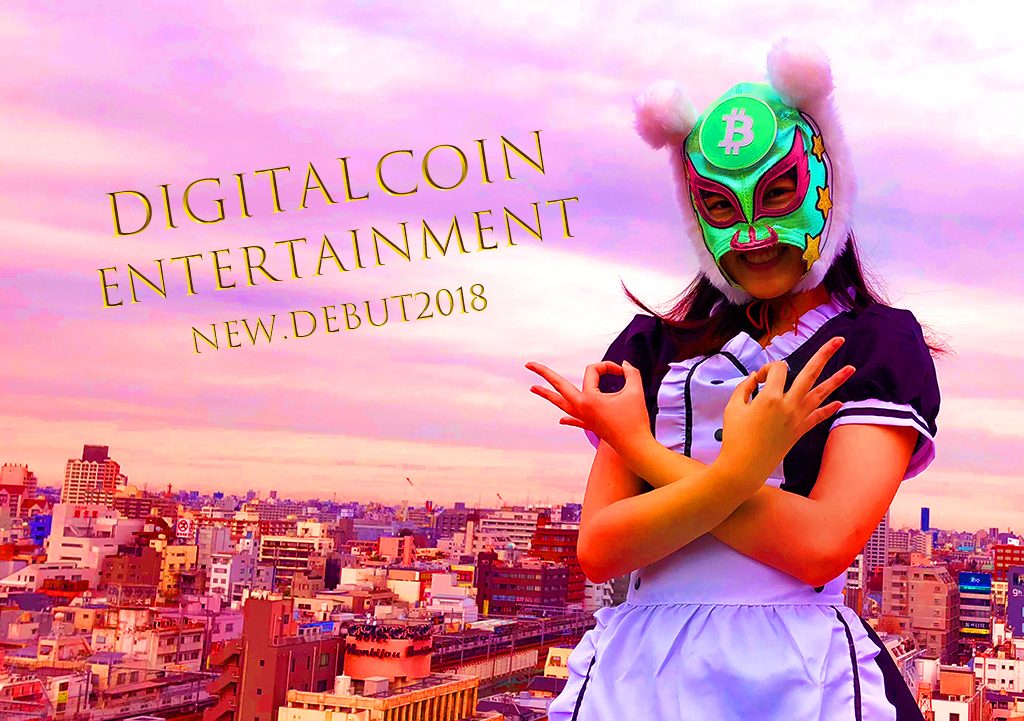 Was zur Hölle soll das?
Das Konzept der japanischen Idol Groups ist für westlich geprägte Menschen nicht gleich verständlich doch in Japan sind sie als Identifikations-Folien für Jugendliche aber auch für längst Erwachsene nicht wegzudenken.
Die Gruppen sind oft sehr groß und zählen teilweise bis zu fünfzig Mitgliedern. So gibt es Gruppen die bestimmte Modetrends, Lebenseinstellungen oder Gesellschaftszweige repräsentieren. Niigata Rice Girls z.B. besteht aus sich in den Wechseljahren befindlichen Reis-Bäuerinnen, um nur ein sehr verrückte Beispiel zu nennen.
Nicht alle von Ihnen haben spezielle Leidenschafts-Themen doch mindestens sind sie durch die Bank sehr gute Vorbilder für ihre Fans und Anhänger und vermitteln einen nachahmenswerten Lifestyle. Naja und dann machen die Idol-Groups halt noch Musik.
Die Virtual Currency Girls wollen nicht mehr und nicht weniger als über virtuelles Geld vermitteln und Aufklären.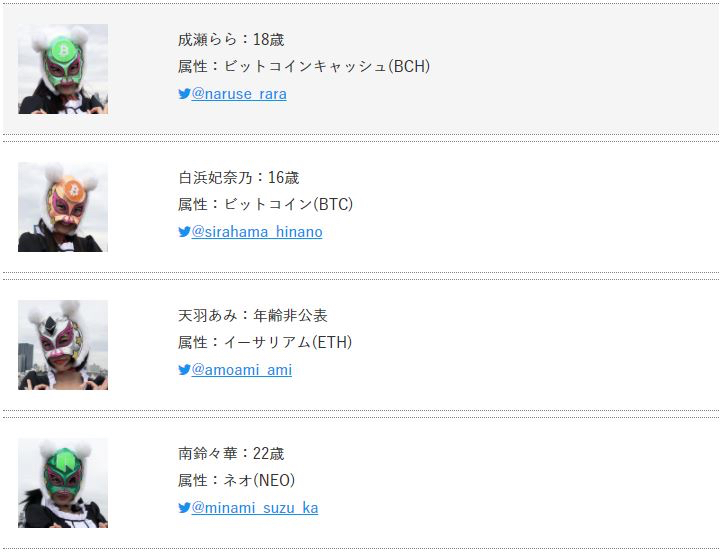 Zukünftige Konzertkarten und Merchanadise Artikel können dann selbstverständlich nur in Kryptogeld bezahlt werden. So können ihre Anhänger gleich lernen auf der blockchain zu bezahlen.
Momentan haben die Virtual Currency Girls acht Mitglieder. Bekanntlich ist grad viel los auf dem Markt für Kryptowährungen, deshalb werden neue Coins bei entsprechendem Erfolg sicher bald dann auch schnell mit einem neuen Mitglied versorgt.
This unit is not here to promote speculation or investment. Out of the numerous existing virtual currencies, we have carefully selected a handful of currencies that are sure to exist in the future in order to broaden the public's understanding of them using entertainment as our medium.

We are still inexperienced but are working hard to study every day and be of help to you, so please look upon us favorably!
Ein Song gibt es bis jetzt noch nicht zu hören, zumindest habe ich keinen gefunden. Dauert aber sicher nicht mehr lange bis wir da was kommt. Als Anlageberaterinnen sehen sich die Girls aber ausdrücklich nicht, sie verstehen sich eher als Botschafterinnen für die neue Welt des virtuellen Geldes. Na dann mal los ;)
+++
Belong to the cool Kids! It's Easy: Follow
ZWENTNER.com
on Social Media like
Twitter
,
Facebook
,
Snapchat
 or 
Instagram
 for more Content of this Blog & about my Life
+++