Watch a complete history of the Mini Disc
Sony's Mini Disc war mehr als einfach nur eine kleine CD in Plastikhülle. Ok, das Format ist gefloppt und das hatte mehrere Gründe, dennoch war die MD eine Innovation in fast allen Bereichen, wenn man sie mit der herkömmlichen CD oder dem Tape vergleicht.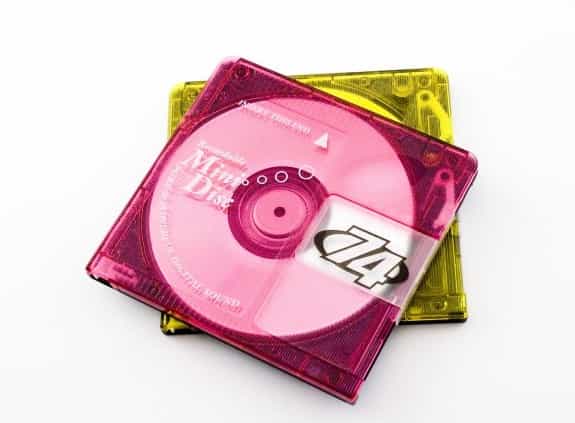 16.03.2022
So ist es zum Beispiel möglich die Abspiel-Reihenfolge der wiederbeschreibbaren kleinen bunten Dinger auf Knopfdruck zu ändern, ohne das irgendwas umgeschrieben werden musst. Dafür ist auf jeder Mini Disc ein sog. "Table of Content (TOC)" als Datei mit gespeichert, auf den der Player zugreift und so die enthaltenen Songs nach belieben sortieren kann.
Ich selbst hatte nie ein Abspielgerät für Mini Discs aber ich fand sie immer mehr als cool! Dieser Clip zeigt noch mehr Gründe warum, illustriert aber auch die Gegebenheiten aufgrund derer das Format in der breiten Masse gescheitert ist.
Sony MiniDisc: The (Not) Forgotten Audio Format That (Never) Failed
*** Belong to the cool Kids! It's Easy: Follow this Blog on Twitter, experience ZWENTNERS's Life on Instagram and listen to our Podcast about Vinyl ***