Alice in Wonderland from 1933
Diese Verfilmung von Lewis Caroll's Alice In Wonderland aus dem Jahr 1933 ist creepy. Nach heutigen Maßstäben ist die creepiness  dabei sicherlich auch noch ein wenig nachgereift, krass.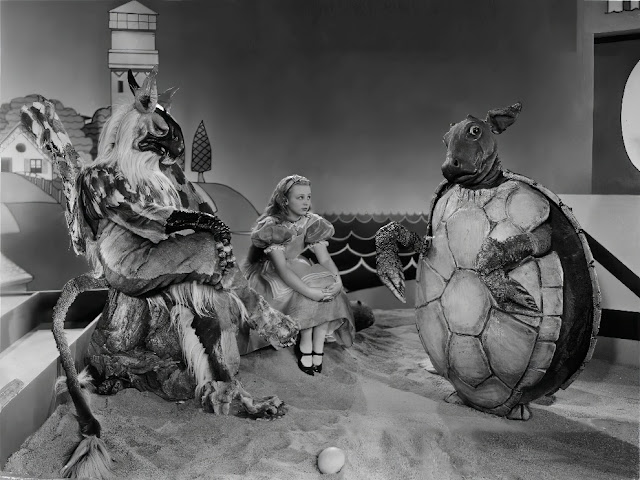 18.10.23
Regisseur Norman Z. McLeod hat seinerzeit sicher nicht darüber nachgedacht, dass diese in schwarz/weiss gefilmten Pappmachè-like Kostüme heute irgendwie wierder sind als zur Zeit ihrer Erstverwendung. Eine andere Wahl hatte er dabei ja ohnehin nicht.
Love it!
In Victorian England a bored young girl dreams that she has entered a fantasy world called Wonderland populated by even more fantastic characters. Welcome to the Fandango MOVIECLIPS Trailer Vault Channel. Where trailers from the past, from recent to long ago, from a time before YouTube, can be enjoyed by all. We search near and far for original movie trailer from all decades. Feel free to send us your trailer requests and we will do our best to hunt it down.
Alice in Wonderland (1933) Official Trailer - Gary Cooper, Cary Grant Movie HD
(via)
*** Belong to the cool Kids! It's Easy: Follow this Blog on Twitter, experience ZWENTNERS's Life on Instagram and listen to our Podcast about Vinyl ***