Ok, hier ist mal ein nützlicher ChatBot. ChatPDF lässt einen sozusagen eine Konversation mit .pdf Files führen und man kann diese nach ihrem Inhalt befragen. Hab gerade mal ein 110 Seiten starkes Paper reingepackt und meine Kinnlage liegt immer noch auf dem Tisch.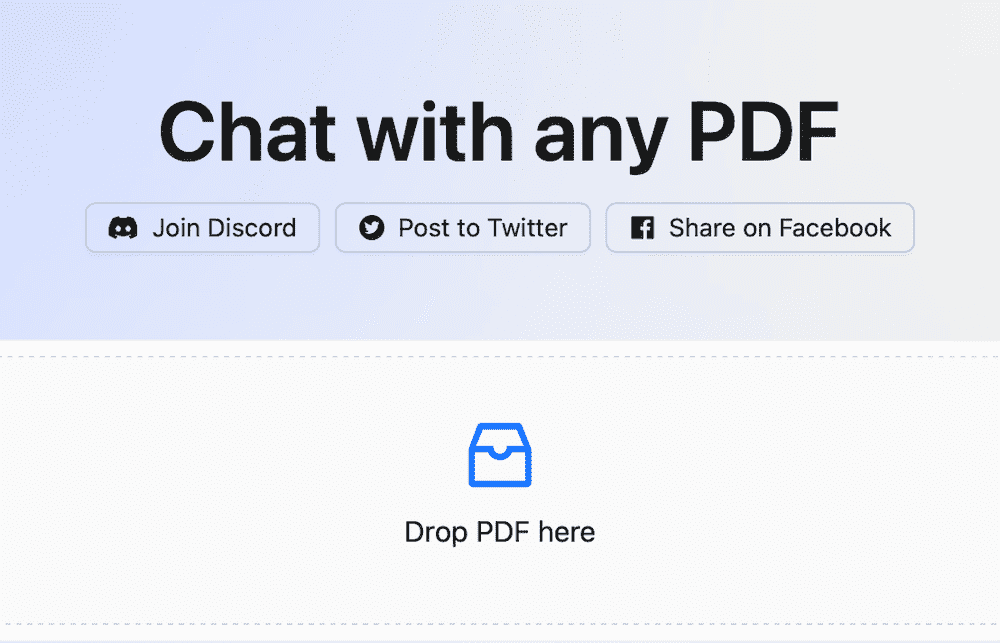 19.04.2023
Wer bislang noch nicht wirklich daran geglaubt hat, dass dieser ganze AI-Stuff nicht nur das Internet sondern die gesamt Art und Weise wie wir Technik bedienen werden auf den Kopf stellen wird, der sollte sich das hier geben. wtf?
Unlock a wealth of knowledge with ChatPDF. Discover new insights and answers from historical documents, poetry, and literature, effortlessly.
*** Belong to the cool Kids! It's Easy: Follow this Blog on Twitter, experience ZWENTNERS's Life on Instagram and listen to our Podcast about Vinyl ***