Find random text-focused sites
Wieder mal eine Huldigung des Stil des sog. "alten" Internets, in dem Leute etwas gemacht haben, weil sie etwas zu sagen hatten und nicht weil sie Ad-Words schalten oder Banner unterbringen wollten. Diese Suchmaschine weist den Weg dorthin.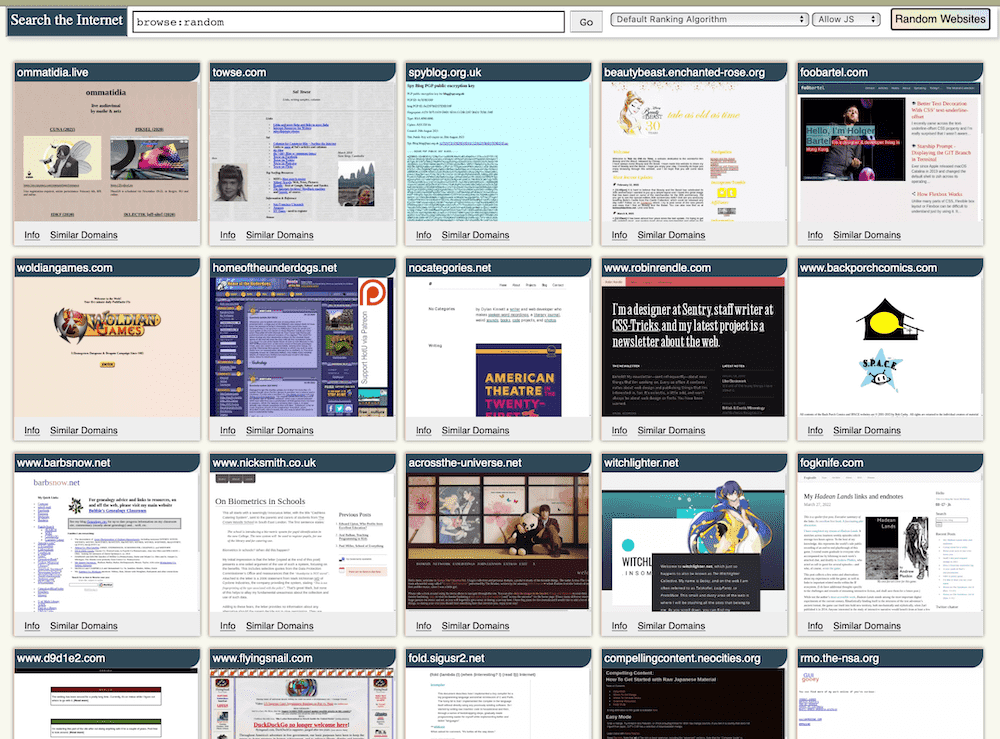 18.10.2022
Hier sammeln sich explizit nicht nur old-school Websites, an denen seit Dekaden nichts gemacht wurde, sondern auch solchen von Enthusiasten, die der Macht des Werbe-Getriebenen Internets ein wenig die Stirn bieten wollen und nach wie vor Lust daran haben sich ästhetisch auszudrücken und/oder Geschichten zu erzählen. Ein wenig wähne ich mich hier in guter Gesellschaft.
Love it!
Remember when you used to explore the Internet, when you used to discover cool little websites made by people and it wasn't just a bunch of low effort content mill listicles and blog spam?

I want to show you that the Internet you used to go exploring is still very much there. There are still tons of small personal websites, and a wealth of long form text from both the past and the present.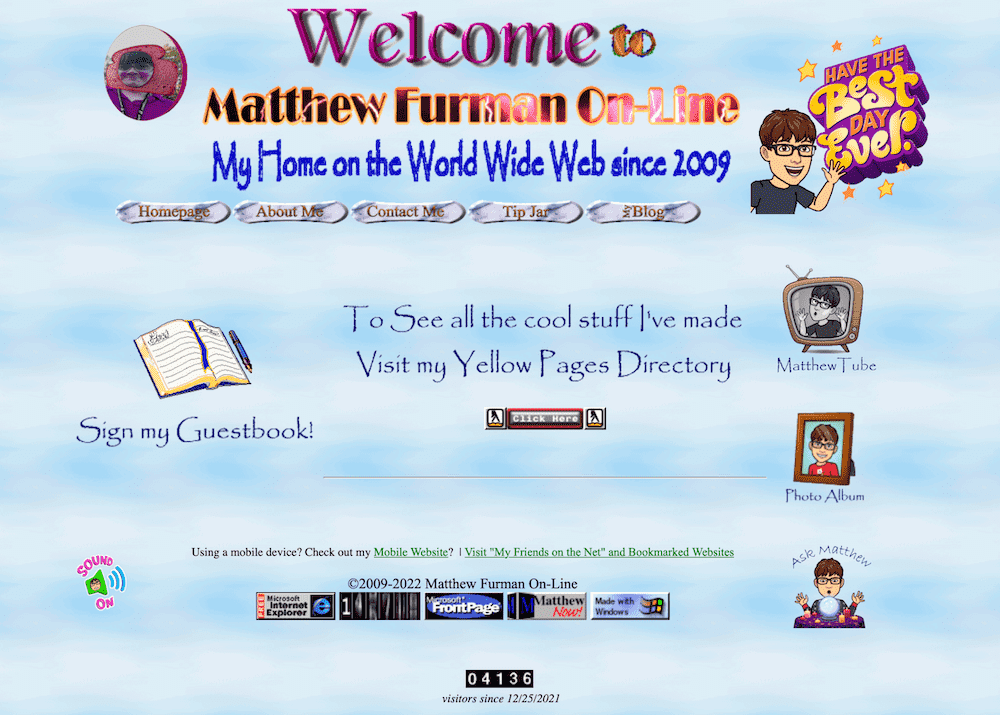 (via r/internetisbeautiful)
*** Belong to the cool Kids! It's Easy: Follow this Blog on Twitter, experience ZWENTNERS's Life on Instagram and listen to our Podcast about Vinyl ***