How Many Websites Are There in the World?
Das Internet besteht zur Zeit aus ungefähr 1,14 Milliarden Websites und 83% davon sind inaktiv. So gesehen  ist der größte Teil des Netzes Zombieland. Mehr interessante Statistiken über den virtuellen Teil unserer Realität hier.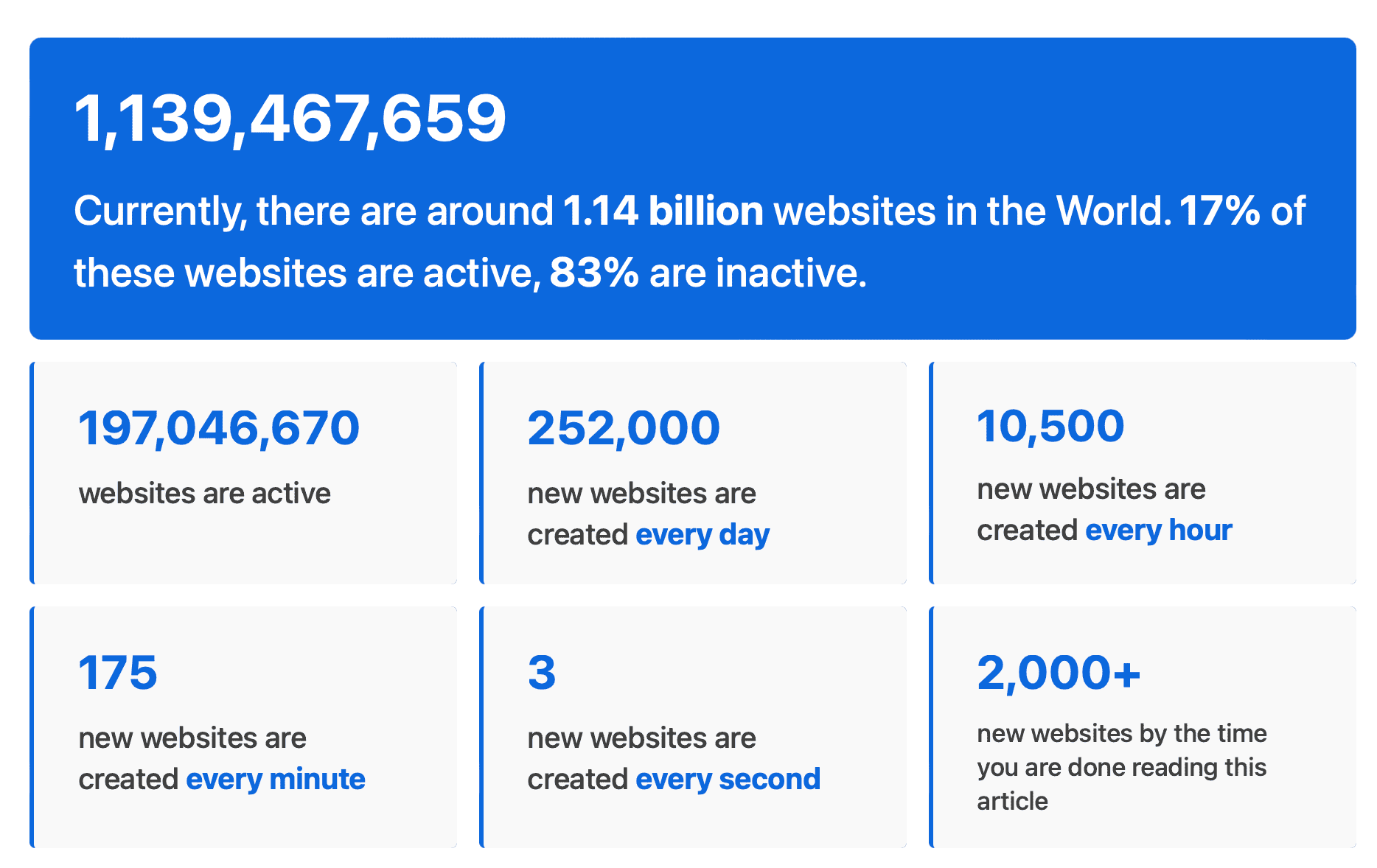 22.10.2022
Scheint aber lediglich auf den ersten Blick so zu sein. In der Tat ist das Internet nämlich auch ein sehr lebhafter Ort. Z.b. wird alle drei Sekunden irgendwo eine neue Website geboren. Der Lauf der dinge eben…
Sehr gute Arbeit der Website Creator von Siteefy.
While the exact number of websites keeps changing every second, there are well over 1 billion sites on the world wide web (1,139,467,659according to Netcraft's July 2022 Web Server Survey compared to 1,167,715,133 in January 2022).
(via eay.cc)
*** Belong to the cool Kids! It's Easy: Follow this Blog on Twitter, experience ZWENTNERS's Life on Instagram and listen to our Podcast about Vinyl ***