Gegensätze liegen dicht beieinander und so ist es auch in dieser Folge 'Lost in Vinyl'. Wir teilen die größte Freude über die Ziehung der Gewinner unseres Gewinnspiels mit Euch, Nibras hat aber auch wieder mal einen größeren Wine of the Week für euch am Start. Christoph kann sich nicht entscheiden ob die Farbe seiner neuen Platte nun 'Kotze' oder 'Gold' ist und Sven versucht sich an freakigem Vinyl, das eigentlich kein Vinyl ist, sondern aus Eis.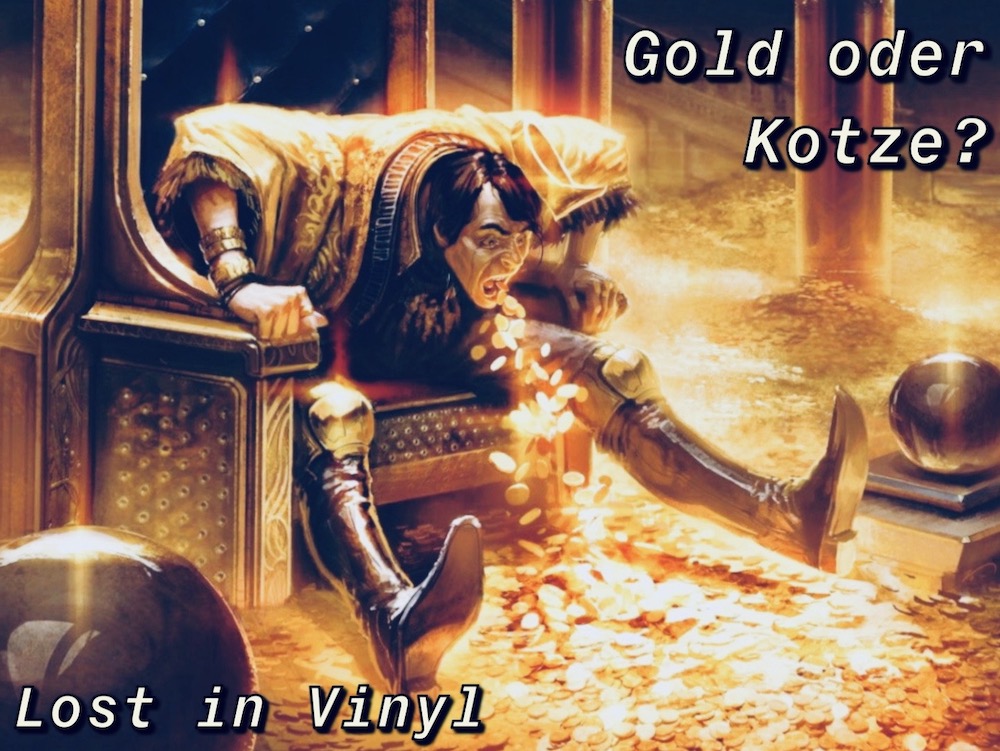 29.07.2020
…..
Bitte bewertet uns auf iTunes (klickt hier) oder nutzt die Bewertungsfunktion in der Apple Podcast App! Wir sind Euch sehr verbunden…
Du willst uns etwas mitteilen, uns kritisieren oder uns etwas über Platten erzählen, nur zu! Wir freuen uns…
Erreicht uns auf Twitter @zwentner auf Instagram @nibrasso, @newreverend oder @zwentner auf Snapchat @zwentner oder gerne auch per Mail: lostinvinyl@zwentner.com
Auf Instagram habt ihr zudem die Möglichkeit viele unserer Schallplatten zu sehen :)
Die Songs die wir in jeder Folge ansprechen findet ihr in unseren Playlisten auf Spotify oder Apple Music. Also gerne direkt abonnieren!
Bitte vergesst nicht uns eine Bewertung auf Apple Podcasts zu hinterlassen! Wir freuen uns :)
Shownotes LIV056:
….. (Nachlese)
RAFAEL ANTON IRISARRI PERIPETEIA (new pressing) – Atsu – 月光 temple – Kamaal Williams, Wu Hen auf HHV
….. (Fernost-Vinyl)
Jazz Rock (Mr. Bongo) – Hörprobe Jazz Rock: Tadao Sawai, Kazue Sawai, Hozan Yamamoto – Itsuki No Komoriuta (五ッ木の子守唄)
….. (Vinyl-Freakshow)
Shout Out Louds ‎– Blue Ice (Box Set) – Ice Record being played
…..
Sven Wunder kaufen auf Vinyl Digital
…..
Wax Machine, Earth Song of Silence (translucent gold) auf JPC kaufen
….. (Preorders)
Mort Garson auf Sacret Bones – ARCA &&&& (auf YouTube) – Taylor Swift, Folklore kaufen – ARCA &&&& Preorder auf Bleep – Global Communication: 76:14 (Repress) auf JPC
….. (Outro)
Kotze zu Gold
On Air:

*** Belong to the cool Kids! It's Easy: Follow this Blog on Social Media like Twitter, Snapchat or Instagram for more Content of from Zwentner.com & about my Life ***