Quentin Tarantino Explains How Laurence Fishburne Turned Down Samuel L. Jackson's Pulp Fiction Role
Snippet aus dem 'Rewachtables' Podcast, in dem Quentin Tarantino erzählt, dass er für die Rolle des Jules Winfield in Pulp Fiction eigentlich Lawrence Fishburne anstatt Samuel L. Jackson vorgesehen hatte. Dieser schlug die Rolle aus, was durchaus Auswirkungen auf seine Karriere hatte.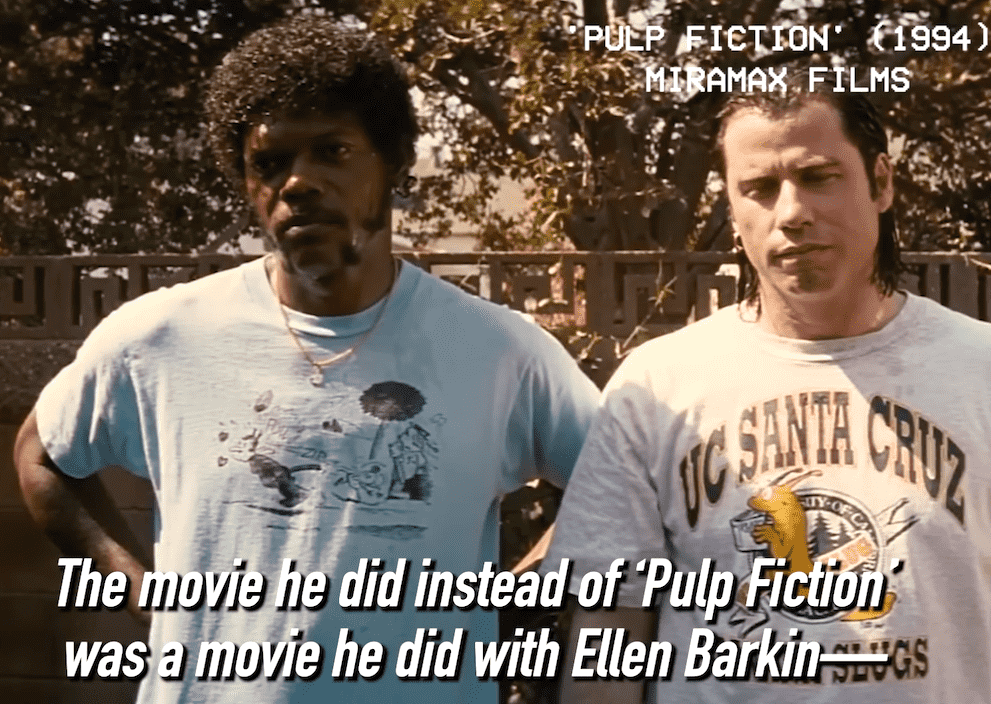 30.12.2022
Larry Fishburne hat seinerzeit keine Ludst auf eine Nebenrolle und so kam es, dass ihm dann später auch die Hauptrolle in 'Die Hard 3' an Samuel L. Jackson abhanden gekommen ist, aber seht selbst.
'The Rewatchables' was joined by special guest Quentin Tarantino for a trio of podcasts, with the final on the 1990 classic 'King of New York,' starring Christopher Walken. During the podcast, Tarantino revealed that he originally wrote Samuel L. Jackson's iconic role in 'Pulp Fiction,' Jules, for 'King of New York' actor Laurence Fishburne. Fishburne turned down the role, which then went to Jackson, creating an all-time Hollywood sliding doors moment.
Quentin Tarantino Explains How Laurence Fishburne Turned Down Samuel L. Jackson's Pulp Fiction Role
(via)
*** Belong to the cool Kids! It's Easy: Follow this Blog on Twitter, experience ZWENTNERS's Life on Instagram and listen to our Podcast about Vinyl ***