Für alle die es wissen wollen: Winamp der Mediaplayer mit dem wir alle früher unsere mp3's gehört haben, war eigentlich nie richtig tot. Seine letzte Iteration stammt aus 2018. Nun ist Winamp 5.8 erschienen und ihr könnt doch bestimmt überhaupt nichts damit anfangen.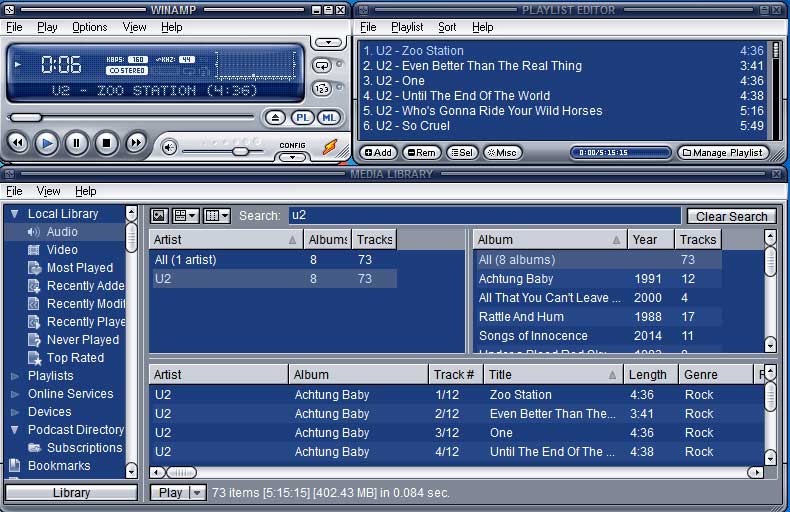 03.08.2022
Oder gehört hier jemand zu den Menschen, die noch irgendwo eine Festplatte mit akribisch getagger Mp3-Sammlung in der Schublade haben? Um ehrlich zu sein: Ich hab ich da noch eine von der ich mich aus unerklärlichen Gründen bis heute nicht getrennt habe. Naja, vielleicht genau für diesen Moment. ;)
Für alle die jetzt denken "wovon schreibt dieser verwirrte Nostalgiker hier?" Lasst euch gesagt sein, im Reich von Spotify und Apple Music ist es etwas komfortabler. Die Zeiten in denen man eigene digitale Musik besitzen sollte sind nämlich durchaus Geschichte (wenn auch eine sehr schöne).
This is the culmination of 4 years' work since the 5.8 release.
Two dev teams, and a pandemic-induced hiatus period inbetween.

To the end-user, it might not seem like there's a whole heap of changes,
but the largest and hardest part was actually migrating the entire project from VS2008 to VS2019
and getting it all to build successfully.

The groundwork has now been laid, and now we can concentrate more on features.
Whether fixing/replacing old ones or adding new.
*** Belong to the cool Kids! It's Easy: Follow this Blog on Twitter, experience ZWENTNERS's Life on Instagram and listen to our Podcast about Vinyl ***