An introduction to Textmode Art
Ich stehe sehr auf Kunstwerke aus Fonts. Es gibt jedoch mehr als ASCII Art und wer Lust hat sich hier ein wenig reinzunerden hat mit diesem Blogpost einen guten Anfang.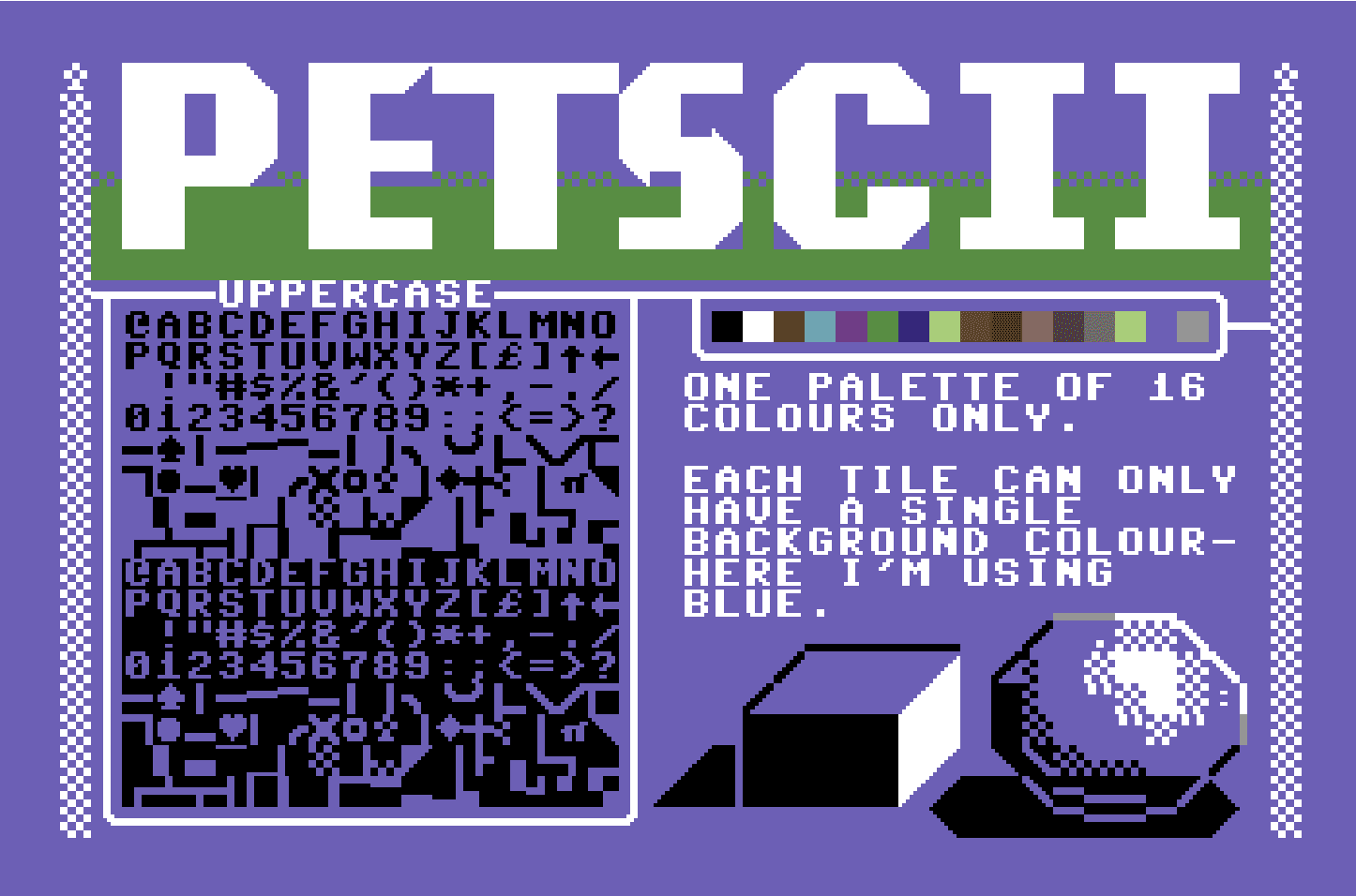 21.02.2023
Außerdem gibt ein paar nice links zu Websites die mit ihren Kreationen flexen.
Love it!:)
Textmode is a broad term for art made with a monospaced font on a uniform grid. The term arose from a need to categorise art that didn't use a specific specification.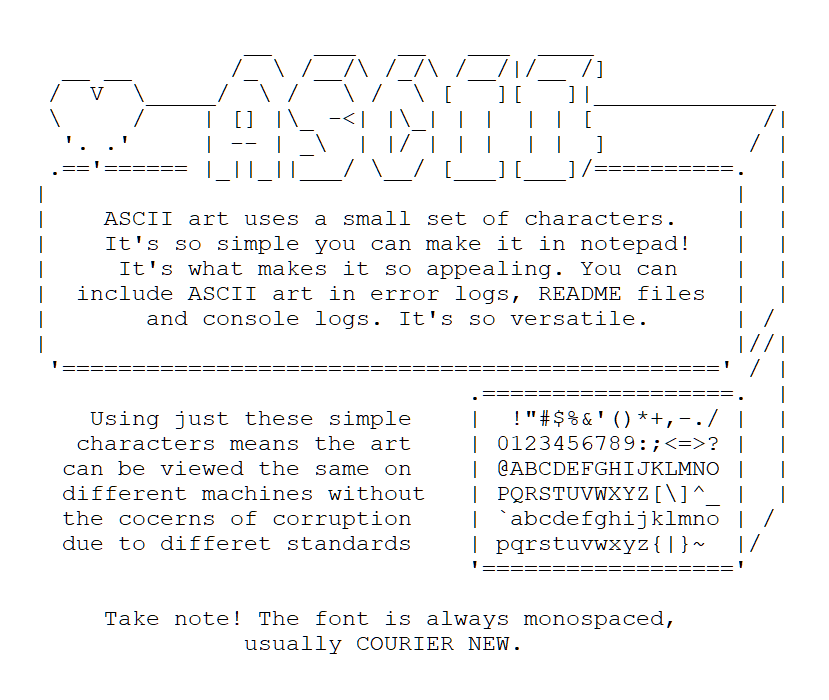 *** Belong to the cool Kids! It's Easy: Follow this Blog on Twitter, experience ZWENTNERS's Life on Instagram and listen to our Podcast about Vinyl ***