Celeste · Roger Eno · Brian Eno
Brian Eno hat gemeinsam mit seinem Bruder Brian ein Album aufgenommen. Es heißt 'Mixing Colours' und erscheint am 20. März.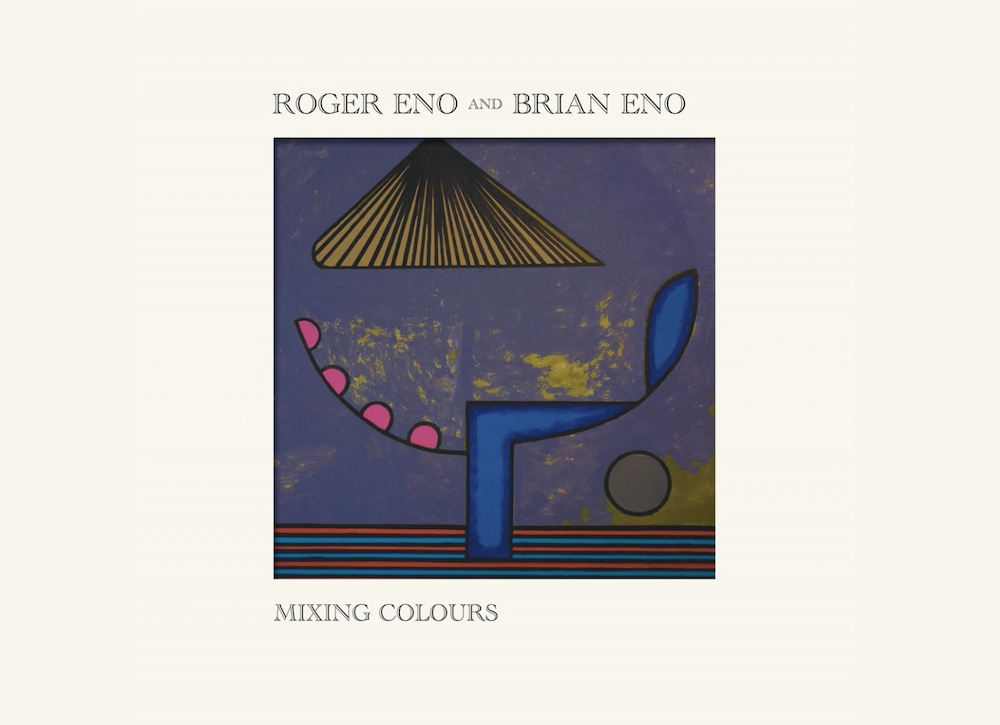 25.01.2020
Gestern ist die Single 'Celeste' erschienen. Ein ganz wundervolles Klavier-Thema, das Lust auf mehr macht. Die beiden tüfteln seit Jahren (um genau zu sein seit fünfzehn) an ihrem gemeinsamen Album, jetzt erscheint es via Deutsche Grammophon (was ich ziemlich cool finde).
Natürlich steht Roger, zumindest popkulturell ein wenig im Schatten seines übermächtigen Bruders, dennoch ist er kein Unbekannter in der Ambient und Electronic Szene. Zusammen haben die beiden bisher aber nur sporadisch, z.B. am Soundtrack zu David Lynch's 'DUNE' gearbeitet und natürlich an 'Apollo: Atmospheres & Soundtracks'
Bin äußerst gespannt… ?
 Roger Eno and Brian Eno – together and individually among the foremost innovators in experimental ambient music – will release their first album on Deutsche Grammophon: Mixing Colours.

Brian and Roger Eno have revolutionized many concepts of music production and performance, from pioneering treatments of pop music by Brian Eno to younger brother Roger Eno's ambient synth/piano recordings reminiscent of Erik Satie.

These qualities resonate on this new release. Each brings his unerring sense of place and mood to the album. The timbre in each title deepens and opens up with each listening. Specific yet abstract titles guide listeners through the collection created over several years in a unique collaboration by both artists.

The result is deep-dive listening and landscapes of sound bearing titles like abstract art: Obsidian, Deep Saffron, or Wintergreen.

This debut DG release will reach a wide new audience still unfamiliar with their artistry. The poetic and ambient anthology reveals two celebrated ambient musicians at the height of their artistry.
TRACKLIST
01 Spring Frost
02 Burnt Umber
03 Celeste
04 Wintergreen
05 Obsidian
06 Blonde
07 Dark Sienna
08 Verdigris
09 Snow
10 Rose Quartz
11 Quicksilver
12 Ultramarine
13 Iris
14 Cinnabar
15 Desert Sand
16 Deep Saffron
17 Cerulean Blue
18 Slow Movement – Sand
*** Belong to the cool Kids! It's Easy: Follow this Blog on Social Media like Twitter, Snapchat or Instagram for more Content of from Zwentner.com & about my Life ***