CHAI – Donuts Mind If I Do 🍩
Donuts Essen bis man alt und grau ist, was für ein Leben! Keine Ahnung ob das möglich ist. Aber CHAI haben einen Song über Donuts veröffentlicht.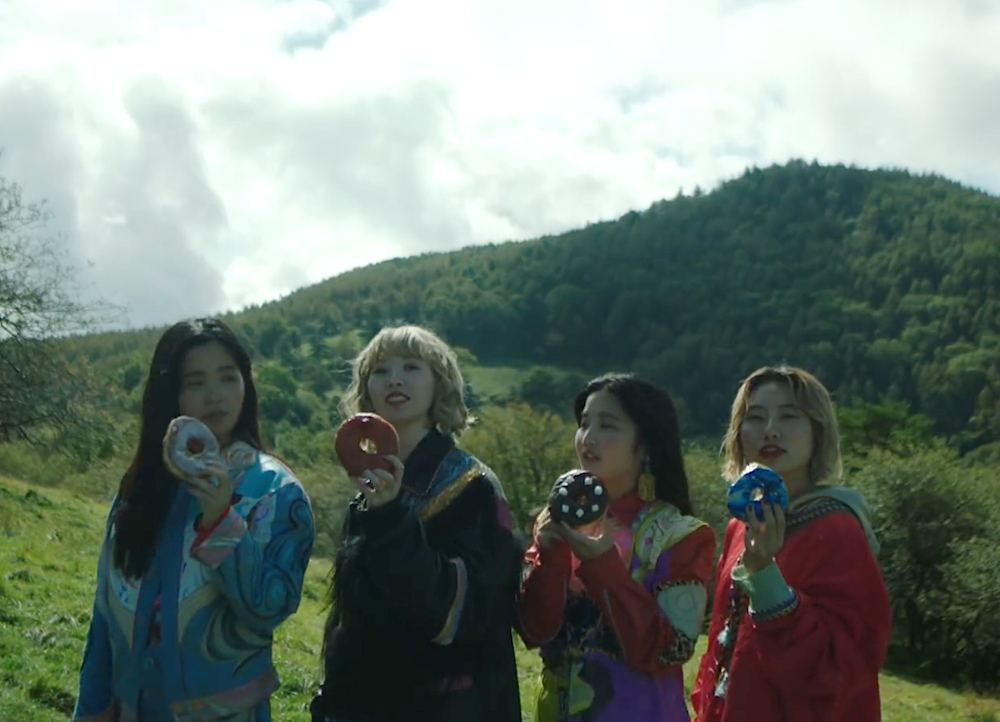 02.10.2020
Und die Band hat nun bei SubPop gesigned. Let's wait for things to come
7″ in zwei Farben auf Bandcamp
"Donuts Mind If I Do" is lush with layered vocals and dreamy, laidback instrumentation. The track is mellow until the twins' voices join together and its synth swells as they proclaim "Keep going on!" CHAI says: "When you're feeling vigorous, when you're feeling sick, You like what you like!  No changing that! Even if what I like is as simple as a donut <3. It's this type of song!"

The song is from CHAI's forthcoming "Donuts Mind If I Do" b/w "Plastic Love" double A-side single. The second track, "Plastic Love," will be available on all DSPs from Sub Pop on November 6th. Both songs will also be released together as a limited edition 7", which is available to pre-order on Lime colored vinyl now.
CHAI - Donuts Mind If I Do - Official Music Video
*** Belong to the cool Kids! It's Easy: Follow this Blog on Social Media like Twitter, Snapchat or Instagram for more Content of from Zwentner.com & about my Life ***