Emulate the legendary Roland TR-909 right in your Browser
Coder und Musiker Matthew Cieplak hat den Roland TR-909 die 1983 heraus gekommene und vor allem in der Acid und Deep House Produktion eingesetzte Kult-Drum Machine voll funktionsfähig für den Gebrauch im Browser nachgebaut.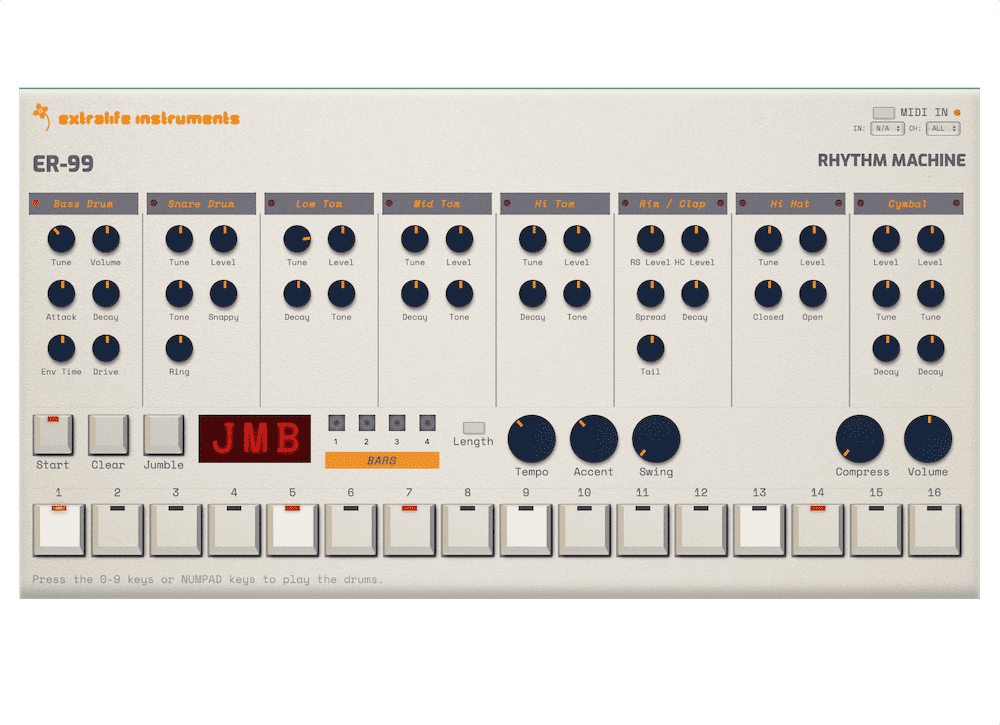 28.09.2022
Inklusive rudimentärer Anleitung und einer Ladung Sound Presets. Have Fun!
ER-99 is a web-based instrument based on a famous Japanese drum machine from the 1980s. It was built to celebrate 9/09 day 2022
All of the drums are synthesized using the WebAudio API. The hi-hats, crash, and ride cymbals are produced from sampled audio.
The complete source code is available on Github.
(via)
*** Belong to the cool Kids! It's Easy: Follow this Blog on Twitter, experience ZWENTNERS's Life on Instagram and listen to our Podcast about Vinyl ***