Glitché: The ultimate Photo & Video Destroyer for iOS
Hab mir endlich mal die Vollversion von Glitché der Benchmark Glitch-App für iOS besorgt. Großartige Effekte, die jeden spielend zum 'Digital Artist' machen.
20.12.2022
Unter den insgesamt sechsundzwanzig Effekten zur Bildbearbeitung (oder vielleicht besser Bildzerstörung) befinden sich viele Klassiker wie 'Pixelsorting' ein wilder 'VHS' Modus und selbstverständlich ein '8Bit' Effekt. Wer hier mitliest, wird wissen, dass vieles davon zu meinem persönlichen Lieblingen gehört.
Die meisten der Effekte lassen sich zudem noch in frei skalierbaren Einstellungen betreiben und selbstverständlich auch miteinander kombinieren, sodass es quasi eine unendliche Auswahl an Möglichkeiten gibt, seinen Fotos einen individuellen Stempel aufzudrücken.
OUTSTANDING VISUAL EFFECTS
• 40+ professional tools for digital glitches, datamoshing, 3D-transformations, color distortions, crusty VHS looks and more
• Real-time AR-filters and masks to bring the best out of your art
• Effect control during recording and editing
• Fonts generator, layers and blending modes
• Beautiful simple design
• Endless inspiration and creativity
Besonders episch ist übrigens die Datamosh-Funktion, der der sich mehrere Videoclips einfach nur awesome ineinander verschmelzen lassen. Absolut next Level!
Auch nice ist, dass man neuerdings auch entweder den Vorder- oder den Hintergrund von den Manipulationen unangetastet lassen kann. Falls man also möchte, dass man z.B. bestimmte Leute noch auf den finalen Erbnissen erkenn kann.
Es braucht ein bisschen Übung bis man mit den ganzen Optionen fertig wird und ehrlich gesagt bleiben viele Ergebnisse auch ein wenig dem Zufall überlassen. Die Qualität der Kreationen aus Glitché ist aber über jeden Zweifel erhaben und toppt einfach alle anderen Apps die ich bisher ausprobiert habe.
Es fällt wirklich nicht schwer zu glauben, dass man hier eine App zur Bildmanipulation in den Händen hält, die sich mit Software messen kann, die sonst nur auf dem Desktop läuft und einfach mal ein vielfaches kostet.
Glitché gibt es entweder als Abo ihn Monats- oder Jahresform und sehr löblicher Weise auch als Einmalkauf Uno AppStore.
Für alle die Bock haben einfach mal ein bisschen mehr mit den abertausenden Fotos auf dem Smartphone zu machen eine absolut lohnenswerte Investition. Stylischer geht es zudem kaum!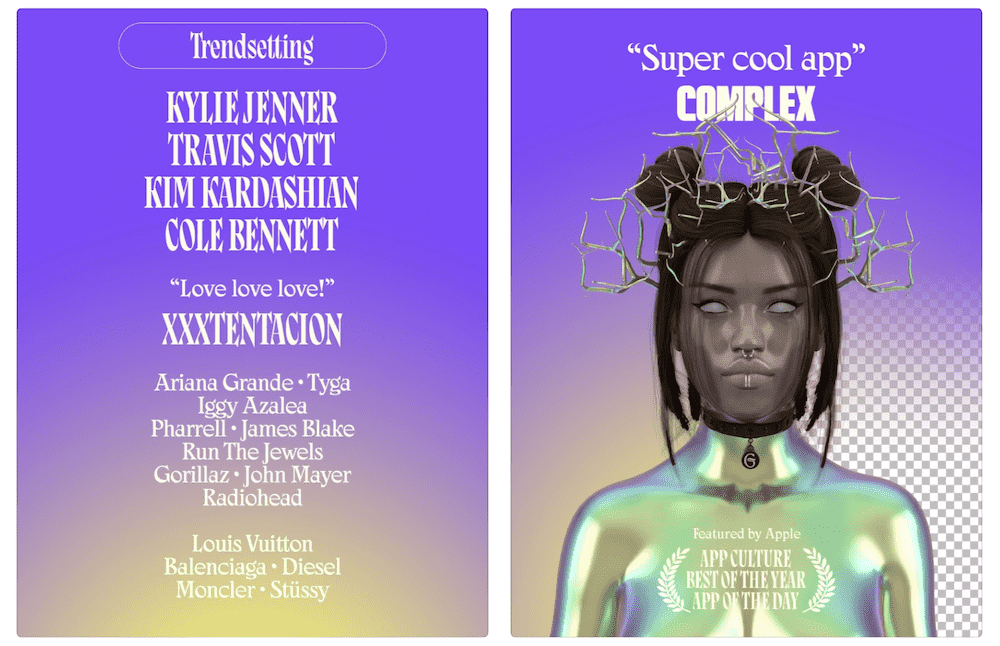 *** Belong to the cool Kids! It's Easy: Follow this Blog on Twitter, experience ZWENTNERS's Life on Instagram and listen to our Podcast about Vinyl ***